The russian occupiers suffered yet another loss during the invasion of Ukraine. This was reported by the AFU General Staff on January 4.
Over the past day, Ukrainian defenders have destroyed another 720 rashists and added 15 heavy weapon units to this: 2 tanks, 6 armored vehicles, 6 artillery systems and 1 air defense system. 3 UAVs were shot down in the sky and 10 cars and fuel tanks were also destroyed.
The total number of dead rashists in the war against Ukraine is already 108 910 people.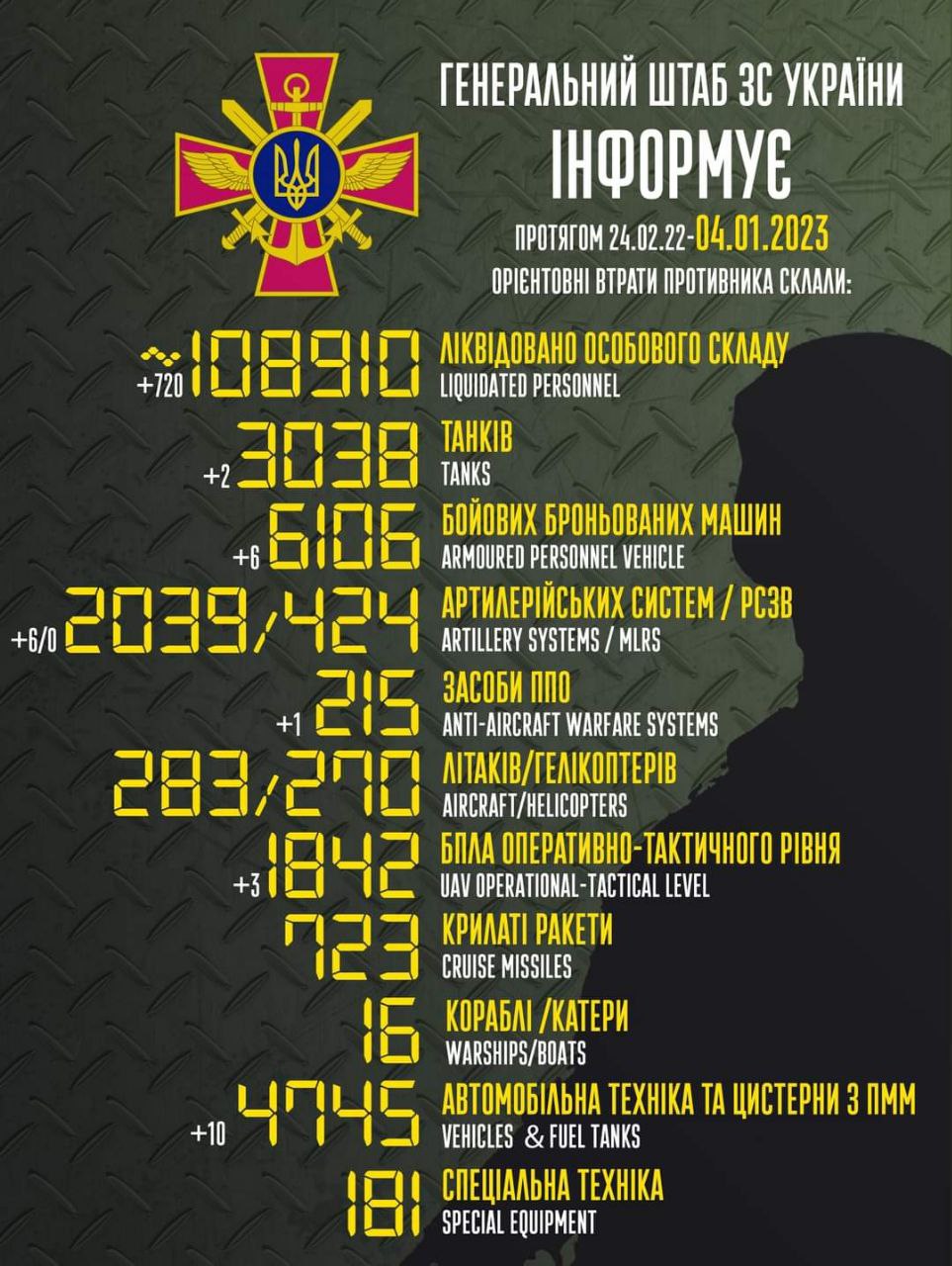 As previously reported, the AFU dealt an effective blow to the rashists in the Zaporizhzhia oblast.