The Ministry of Defense of the russian federation in daily reports has showed on the map its retreat from the Kharkiv oblast.
So, during the daily briefing, representative of the russian Ministry of Defense Igor Konashenkov showed a map of the Kharkiv oblast, which shows that the russian federation controls only a small part of the oblast beyond the Oskol River (marked in orange).
According to the map, the russian federation also withdrew troops from the northern part of the Kharkiv oblast, including Vovchansk, what was not yet reported by the AFU General Staff.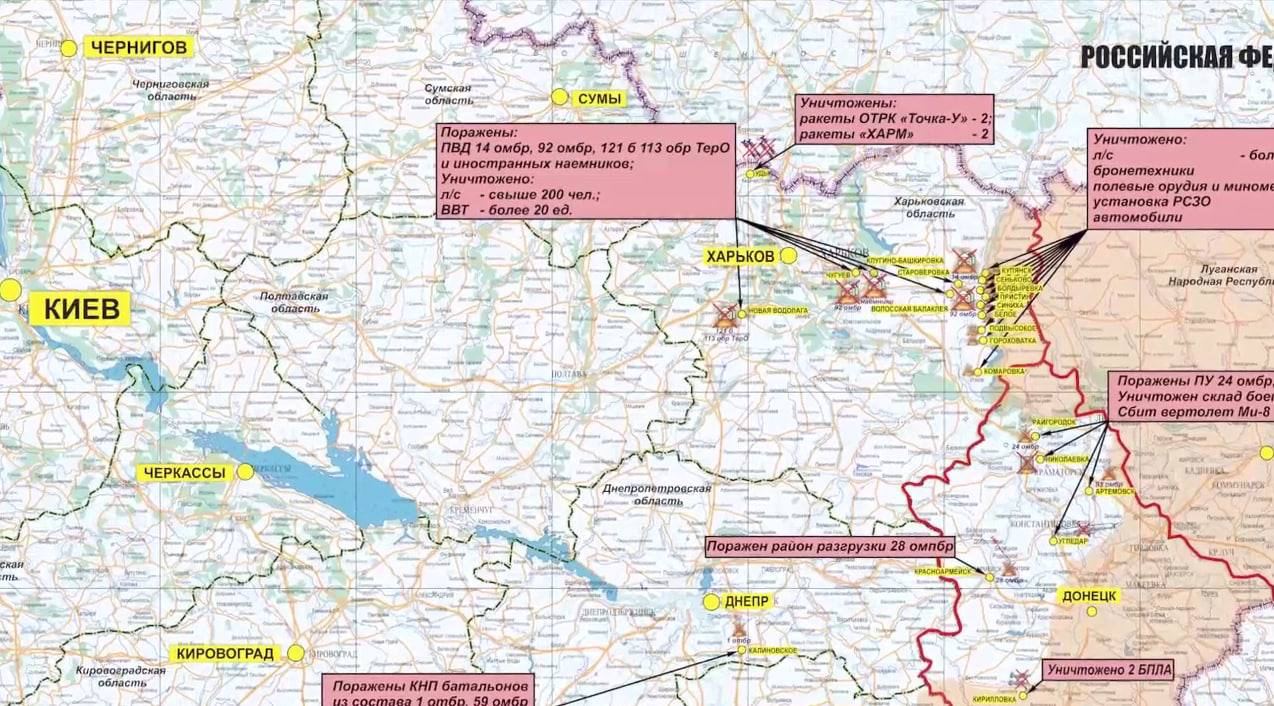 As previously reported, since the beginning of September, Ukrainian soldiers have already liberated 3 000 square kilometers of our land in the Kharkiv oblast and are located 50 kilometers from the border with russia.