During the week, HIMARS rocket launchers destroyed 17 targets of the russian invaders in different sectors of the front and inflicted serious damage on the enemy. Military expert Kyrylo Danylchenko reported this on Facebook on July 4.
"HIMARS were put into operation. At least 17 destroyed targets over a week. Melitopol airfield, headquarters in Izium, boxes near the elevator in Svatove and Khimmash in Snizhne, where hundreds of tons of ammunition flew into the air. Lunar landscape after the defeat of operational-level warehouses in Zymohiria. Right now – Yasynuvata, railway infrastructure in Donetsk, warehouses near the Shchehlovske cemetery in the morning. Each hit is not only stocks of fuel, shells, missiles for air defense and MLRS for millions of dollars, but also the entire logistics infrastructure. Cranes, hoists, carts, dozens of supply vehicles, guard crews and slingsmen", - the expert notes.
According to Danylchenko, HIMARS strikes on the positions of the invaders undermine the ability of russia to conduct offensive operations.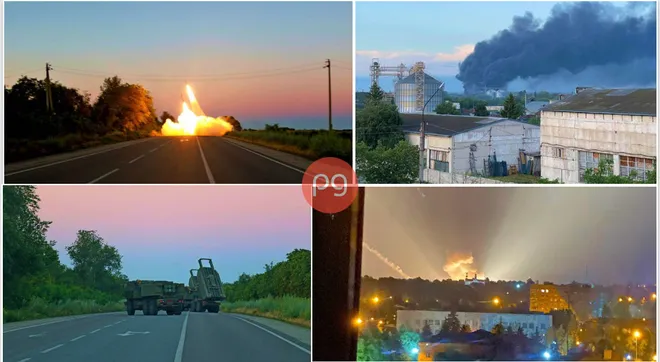 "All this undermines russia's ability to conduct offensive operations, dries out their tanks and forces them to disperse large reserves, putting a load on the wheels in the last kilometer, and the resource of cars also crushes the rear. The war continues and the harvest of russian rear facilities by Western rocket artillery continues. This list will simply be replenished within the next few hours", - the expert notes.
Let us recall that ISW experts reported where Ukrainian defenders can use HIMARS.