Rashists fired rockets at the Bilhorod-Dnistrovskyi district of the Odesa oblast around 1:00 on July 1. This was reported by the MIA of Ukraine in its Telegram channel on July 1.
"A nine-story residential building was partially destroyed in the settlement of the Bilhorod-Dnistrovskyi district as a result of a rocket attack, followed by the fire of a store attached to it with an area of about 20 square meters", - the message says.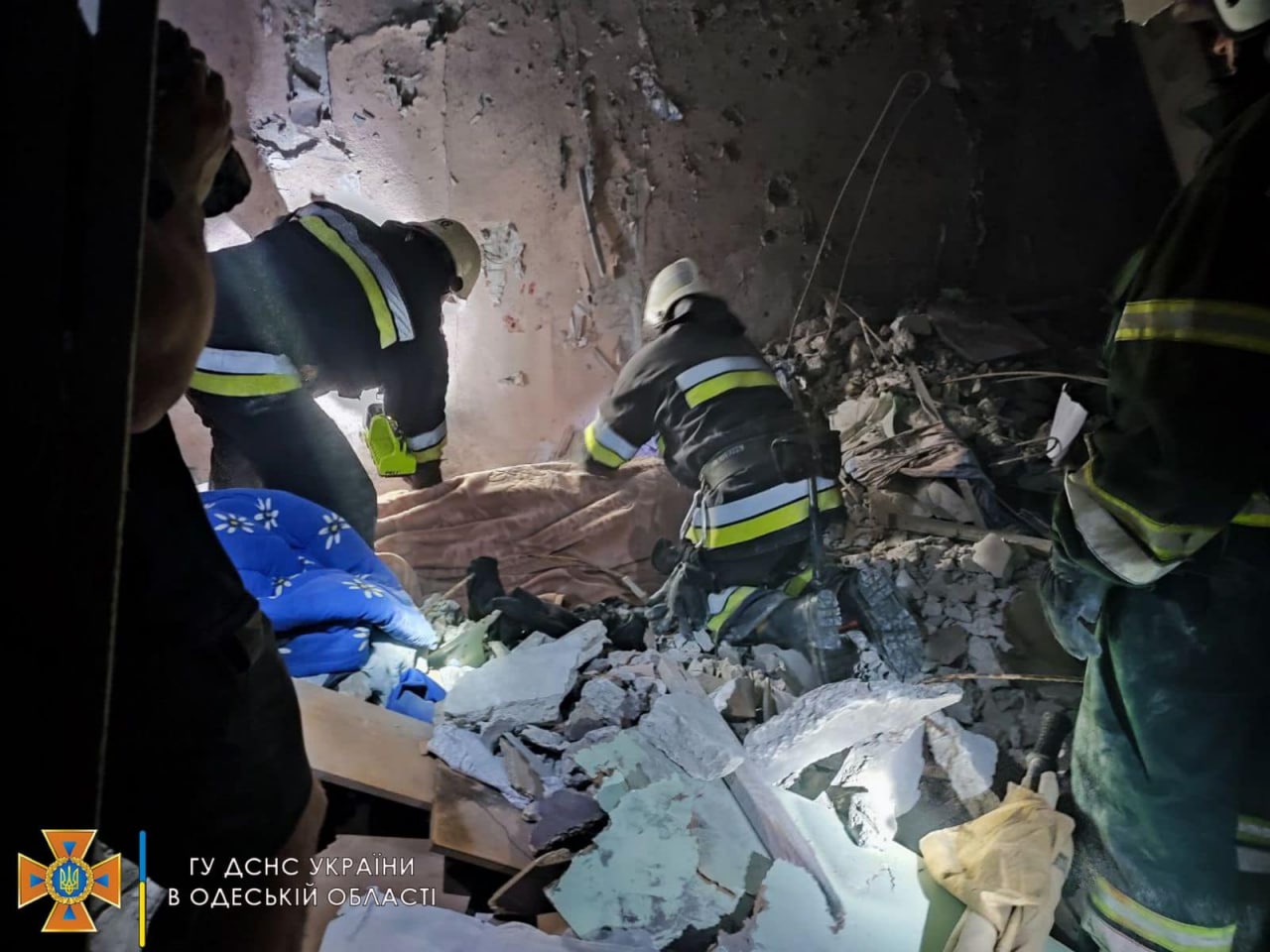 It is specified that as of 6:00, it was known about 14 dead in the area, in total, 30 people were injured, including three children.
"The units of the State Emergency Service rescued 7 people from the rubble, including three children", - the MIA said in a statement.
In addition, as a result of a missile attack on the Bilhorod-Dnistrovskyi district, three- and four-story buildings of the recreation center were partially destroyed. It is emphasized that as a result of this, three people died, including one child, one person was injured.
Rescue work continues.