No preparations for the previously announced public celebration of the second anniversary of the proclamation of the so-called "state independence of the Donetsk People's Republic" are seen in the "DNR". Readers inform OstroV about that.
According to them, announced in the center of Donetsk historical reconstruction of events on April 7th, 2014 has not started and no preparation is seen.
"It is empty on the central square. No organizers of the "event", no enthusiastic apologists of the "DPR", - informed Donetsk residents.
On Twitter users report that all celebrations on Lenin Square were canceled.
"#Донецьк, all celebrations dedicated to the second anniversary on Lenin Square were canceled. What happened? Such a "holiday", - writes @DoneckiiPatriot.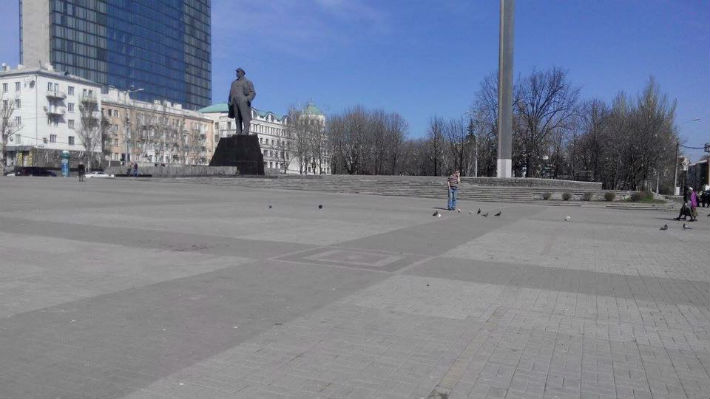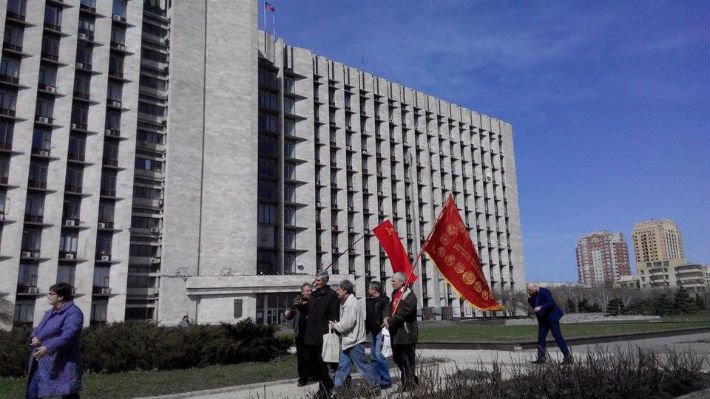 The separatist media has no information about today's "holiday" and planned events in this regard, even though yesterday the "traffic police of the DPR" promised to limit traffic from 08.30 to 14.00 in the central part of Donetsk occupied by militants.
In addition, as reported by OstroV, they wanted to hold a historical reconstruction of the proclamation of the "republic" in the "DPR" on April 7th.