The Ukrainian national football team will play at Euro 2020 in a uniform on which a map with the Ukrainian Crimea and Donbas is drawn as an integral part of the state. In addition, the T-shirts will say "Glory to Ukraine!"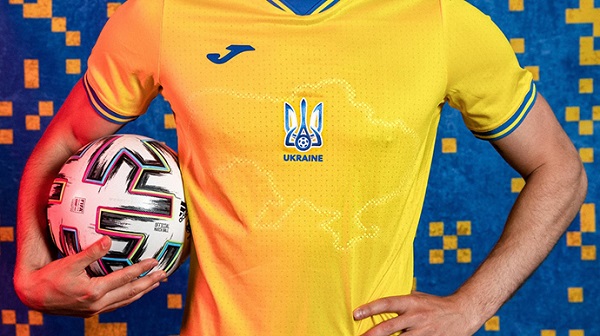 The statement of inviolability of the territorial integrity of Ukraine shocked the representatives of the Russian government. In particular, Russian State Duma deputy Dmitry Svishchev believes that "UEFA should react to this form and ban it".
"I hope this form will be banned. This is an expression of a certain political position, which differs from the position of our country. The conflict is based using the form. Moreover, our teams can meet. Why compete at Euro if you are going to express your political position? There are Ministries of Foreign Affairs, you can prove your position in another way, and not on the sports fields", - he stated.
Press secretary of the Russian Foreign Ministry Maria Zakharova, in turn, once again voiced the lie, which is not accepted by the entire world community, that the occupied Crimea belongs to Russia.
"The Ukrainian football team annexed the territory of Ukraine to the Russian Crimea in its uniform. The explanation is as metaphysical as the desperate artistic action itself, - supposedly it should give the players strength", - she wrote in her Telegram channel.
Zakharova also indicated that drawing greeting "Glory to Ukraine! Glory to the heroes!" on the form is unacceptable, since it is actually banned in Russia as the UPA slogan.