Occupational propaganda of the "DNR" has grossly falsified the "news" about shelling of the residential sector with prohibited ammunition, having attributed its own provocation to the AFU units. This follows from a comparison of the information posted by the JFO headquarters and anti-Ukrainian Telegram channel "Summaries from the Novorossiya militia forces".
Thus, on the evening of April 12, the press service of the JFO reported that "the Russian occupation forces carried out remote mining of the Zaitseve settlement" with the POM-2 antipersonnel mines prohibited by the Ottawa Convention.
In addition, one of the mines hit a detached home, the JFO headquarters reported. At the same time, inscriptions in Ukrainian were provocatively applied to the prohibited ammunition and a Nazi swastika was depicted. The Ukrainian side noted that the attempt to imitate the ownership of mines in Ukraine has no grounds, since the POM-2 mines are not in service with the AFU, but they are preserved in military warehouses of Russia.
Information about remote mining and the use of prohibited ammunition for this at the JFO headquarters was illustrated with appropriate photographs.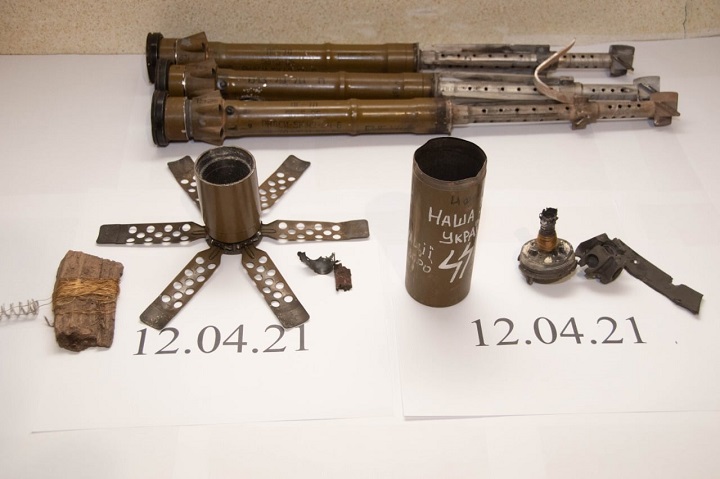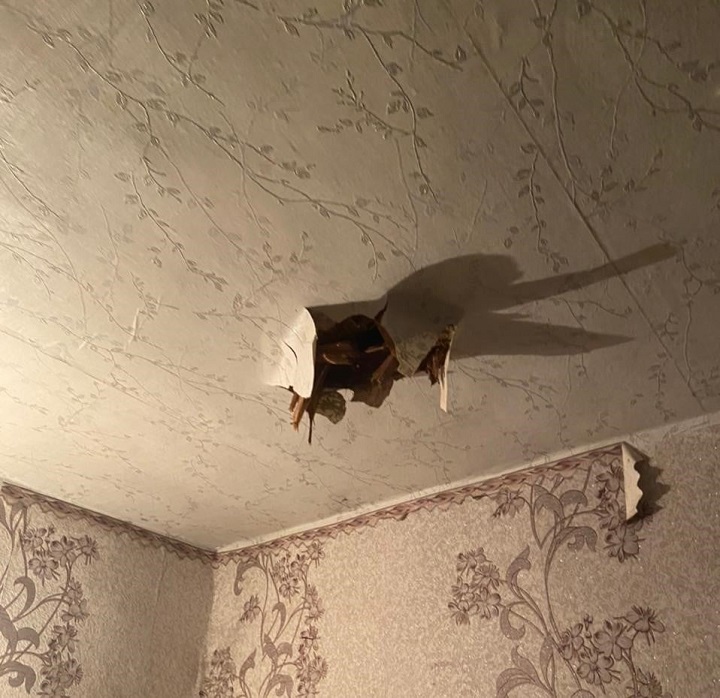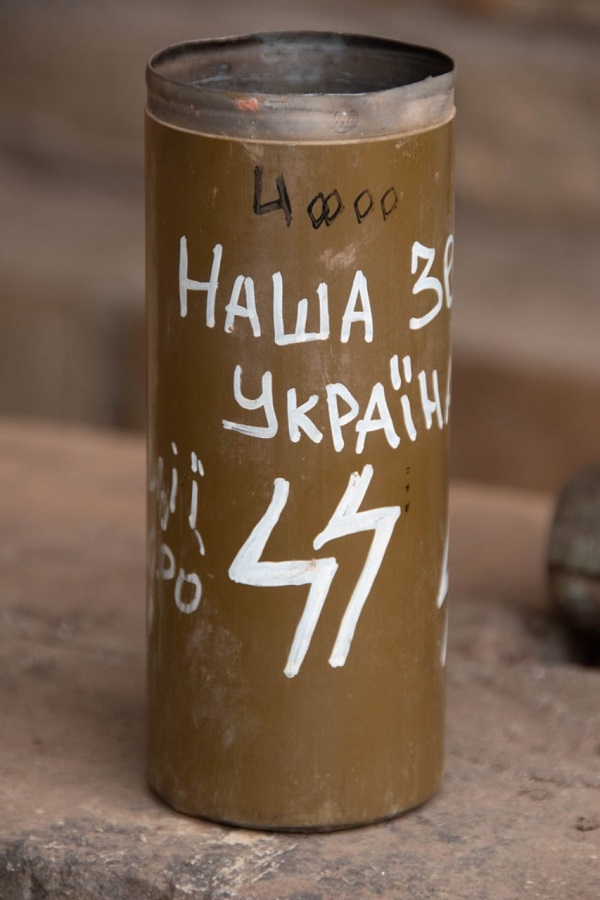 Two days later, the separatist disinformation resource "Summaries from the Novorossiya militia forces" posted the photographs given by the press service of the JFO headquarters, having accompanied them with twisted information that it was allegedly the AFU which fired at the residential sector.
At the same time, the propagandists did not indicate the date of the "shelling" or the settlement. This did not prevent other separatist channels from actively disseminating this "news".