President of Ukraine Volodymyr Zelensky has paid a visit to the Luhansk oblast in connection with large-scale forest fires in the Novoaidar district.
"I want to express condolences to all the families that lost relatives and friends as a result of the fire. At present, there is information about 5 people, but so far, this information is incomplete. I think that we will have 100% information by the end of the day", - he said.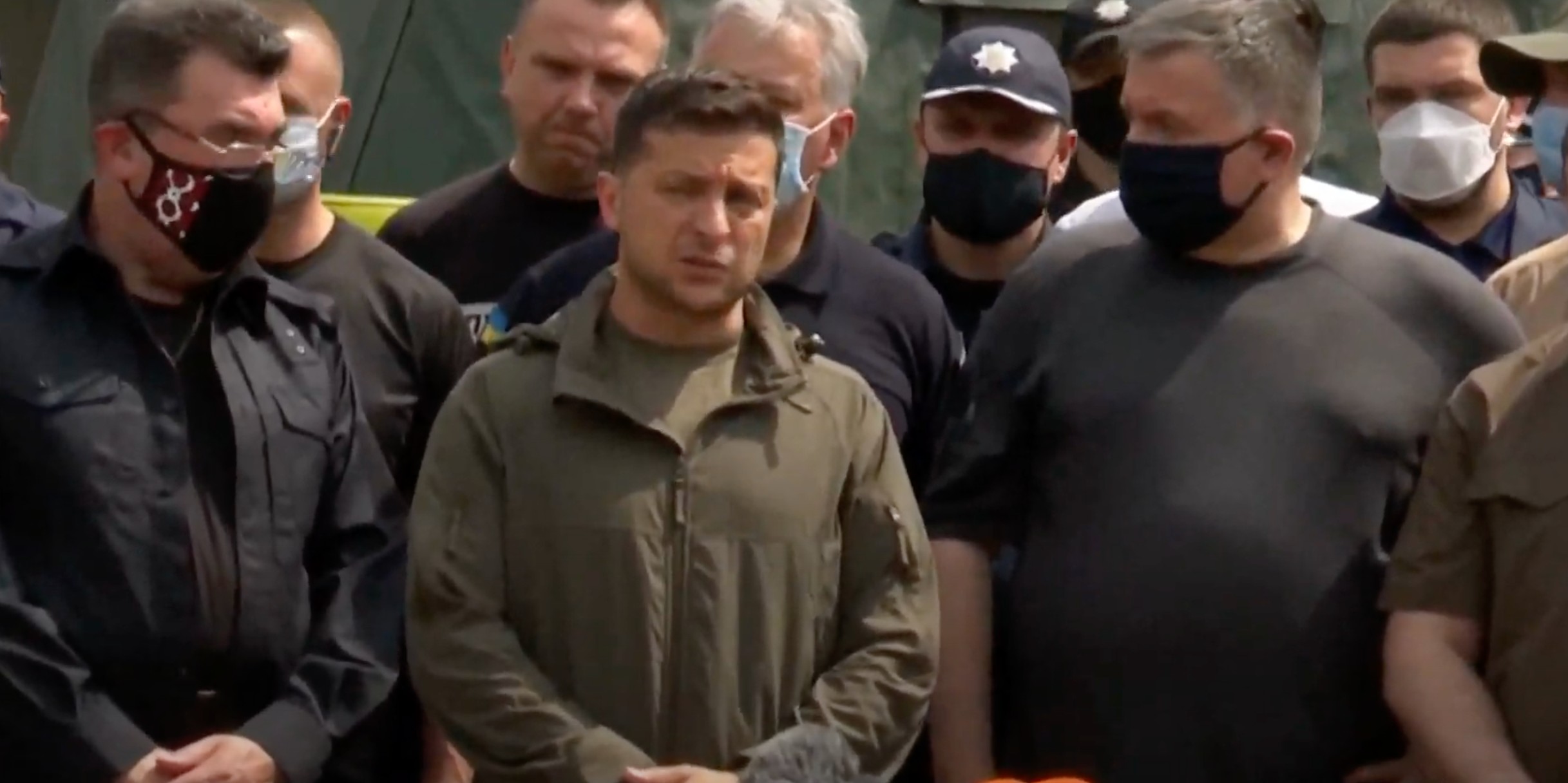 According to the president, 24 houses were destroyed as a result of the fire, and 59 houses have complex damage.
Zelensky noted that the government would provide 300 thousand UAH to each family that lost a house as a result of fires.
"We decided to provide 300 thousand UAH ($11 140) to each family that had lost a house, so that it would be possible to buy new housing… We will allocate 20 thousand UAH ($743) to each person for support in the near future", - he said.
As previously reported, large-scale fires broke out in the Luhansk oblast on July 7.