Attempts of the protesters against opening of the land market to set up large tents on the square in front of the Verkhovna Rada turned into clashes with the police. This was reported by correspondent of OstroV.
Stones and sticks flew into the police, law enforcement officers used tear gas in response. According to OstroV, one policeman suffered as a result of the confrontation.
The brawl was mainly attended by persons in balaclavas and with the symbols of "National Militia". The protesters also broke glass at the Kyiv Hotel and uprooted paving slabs.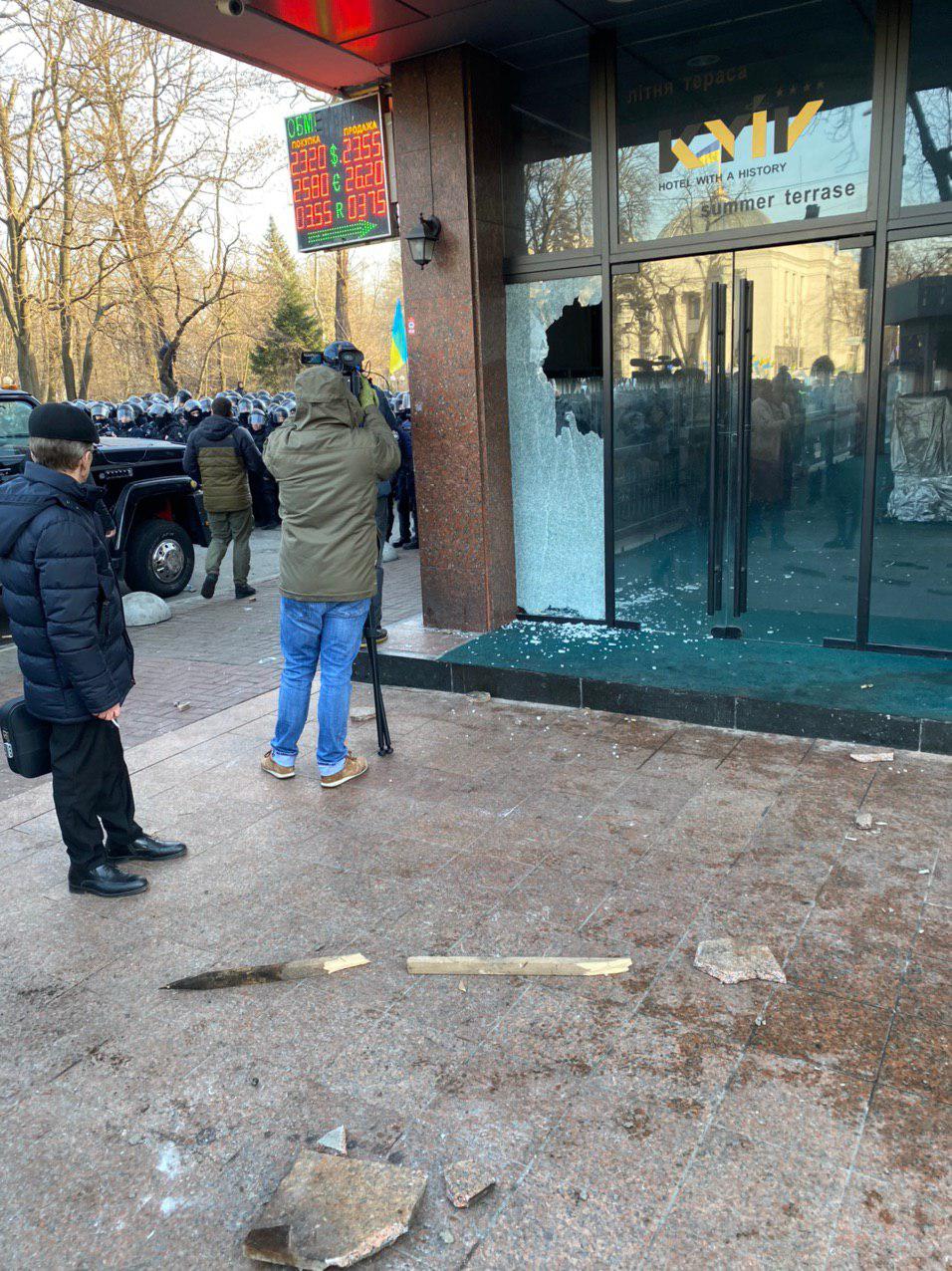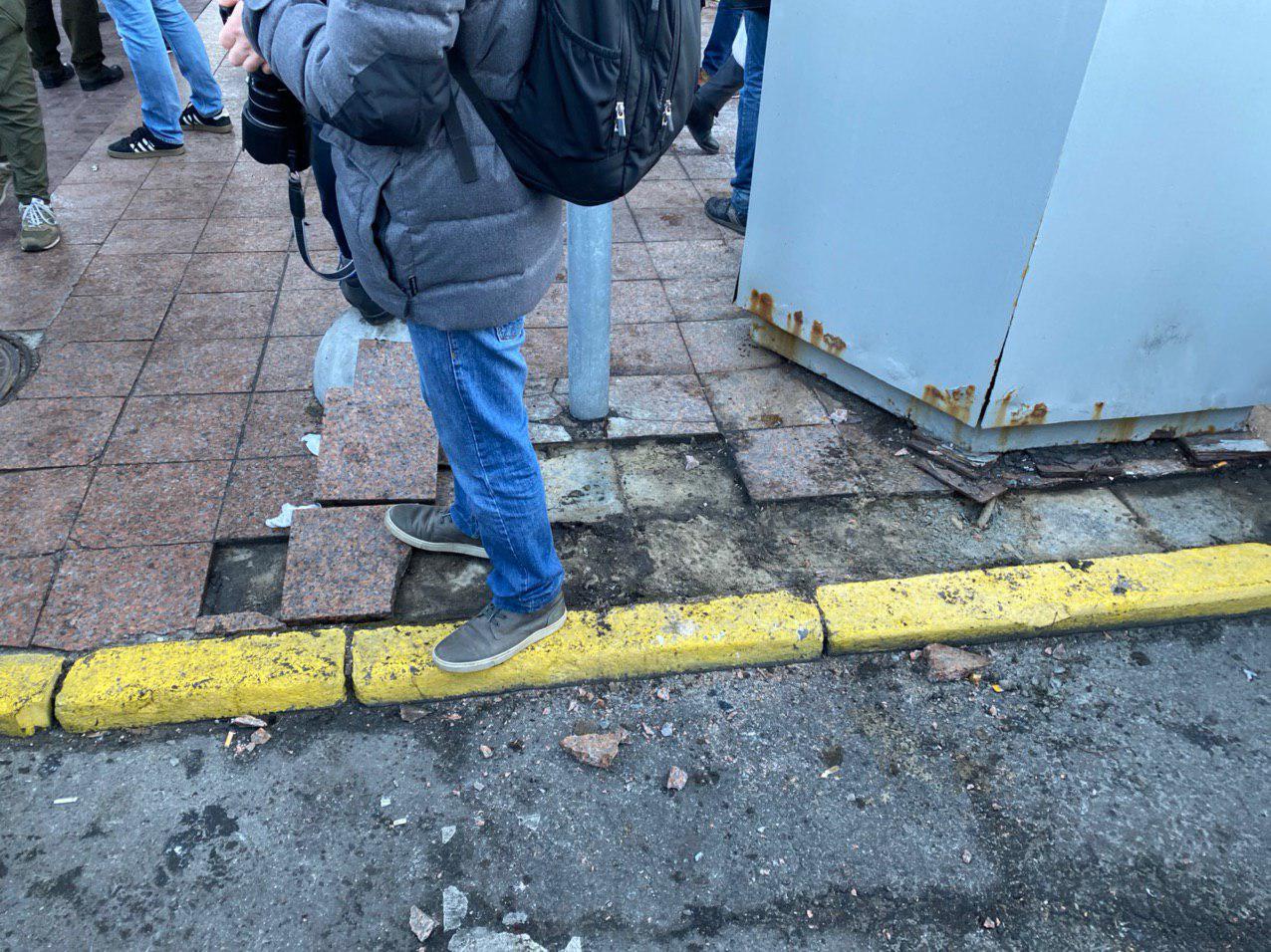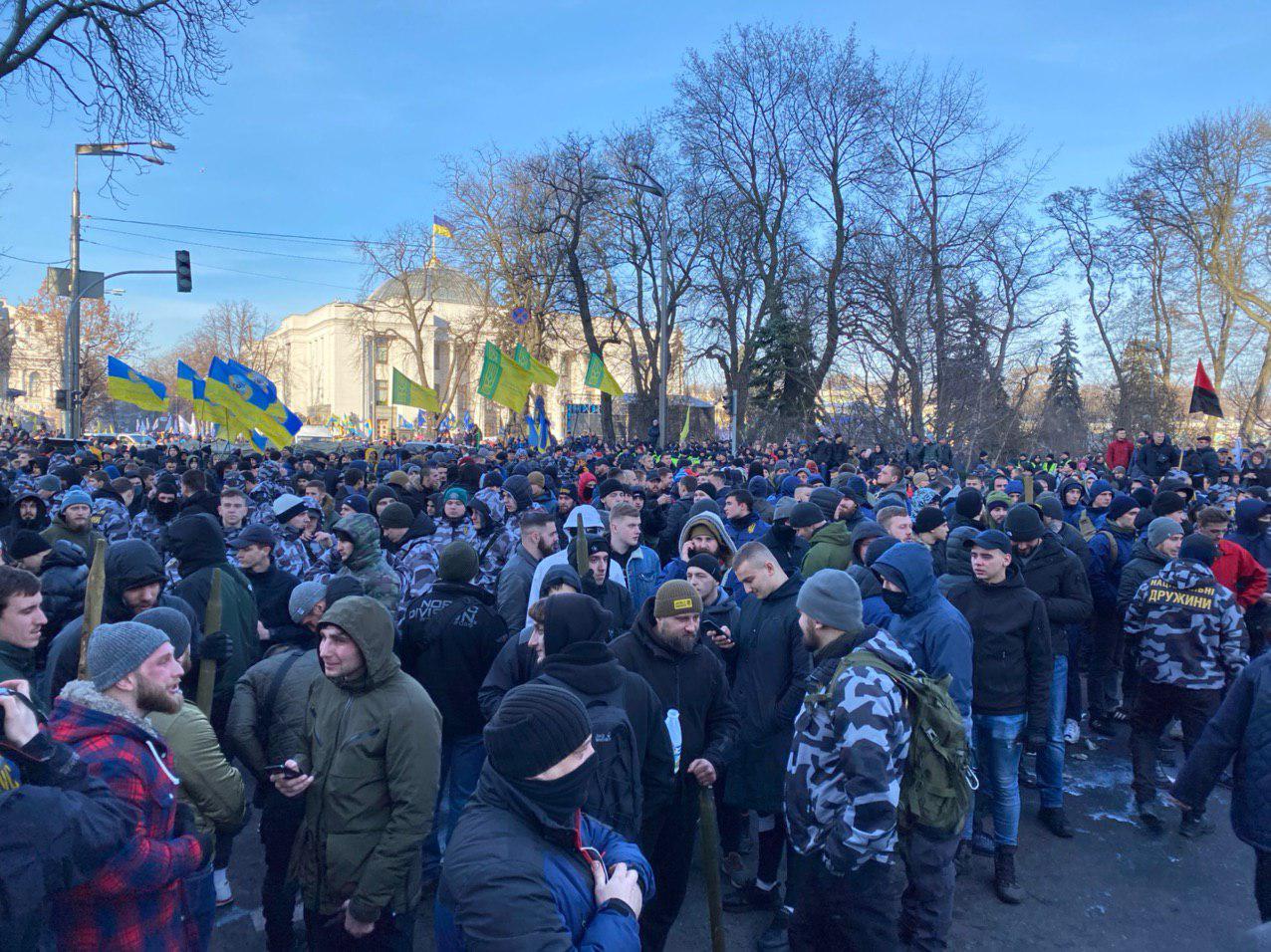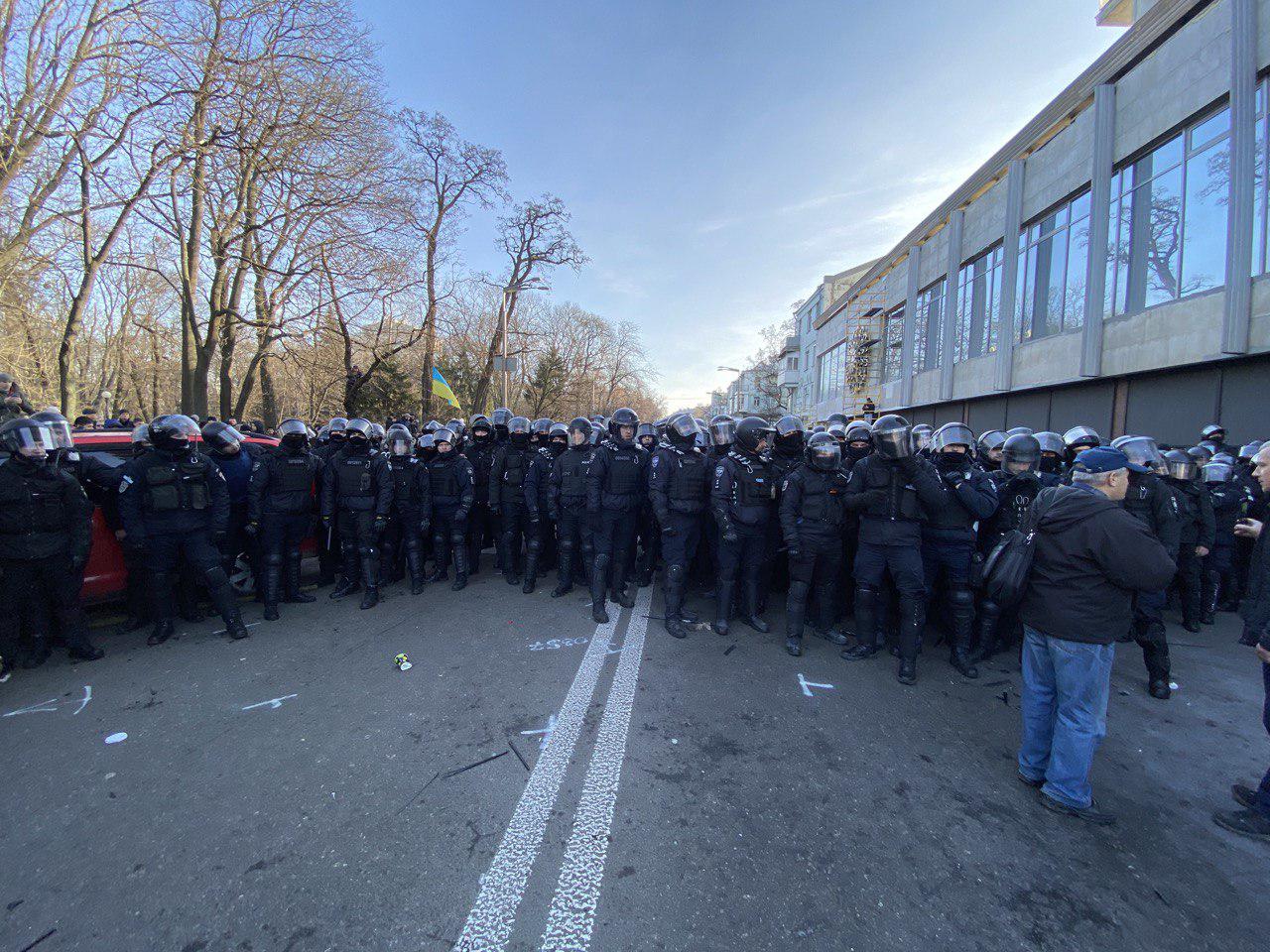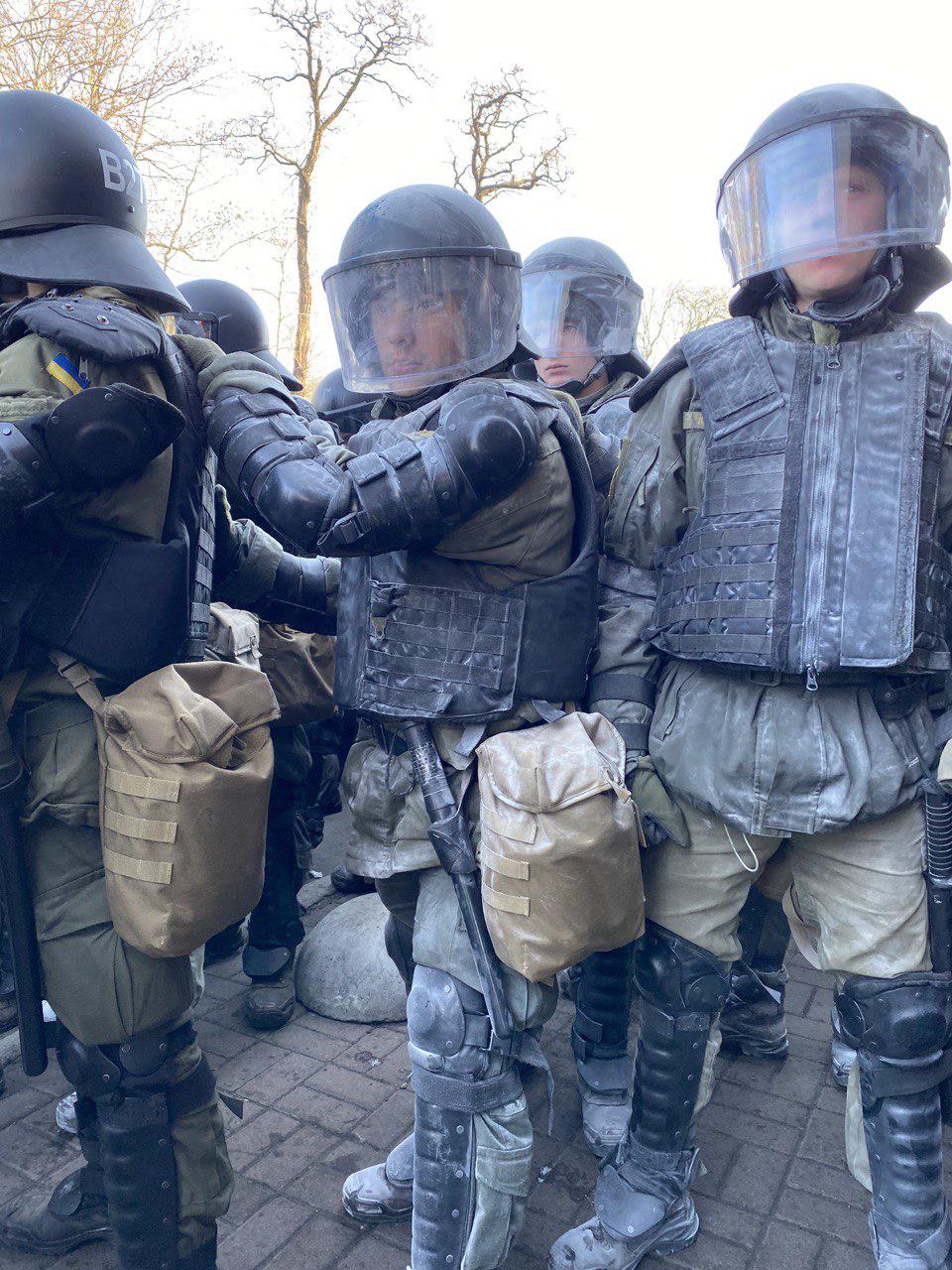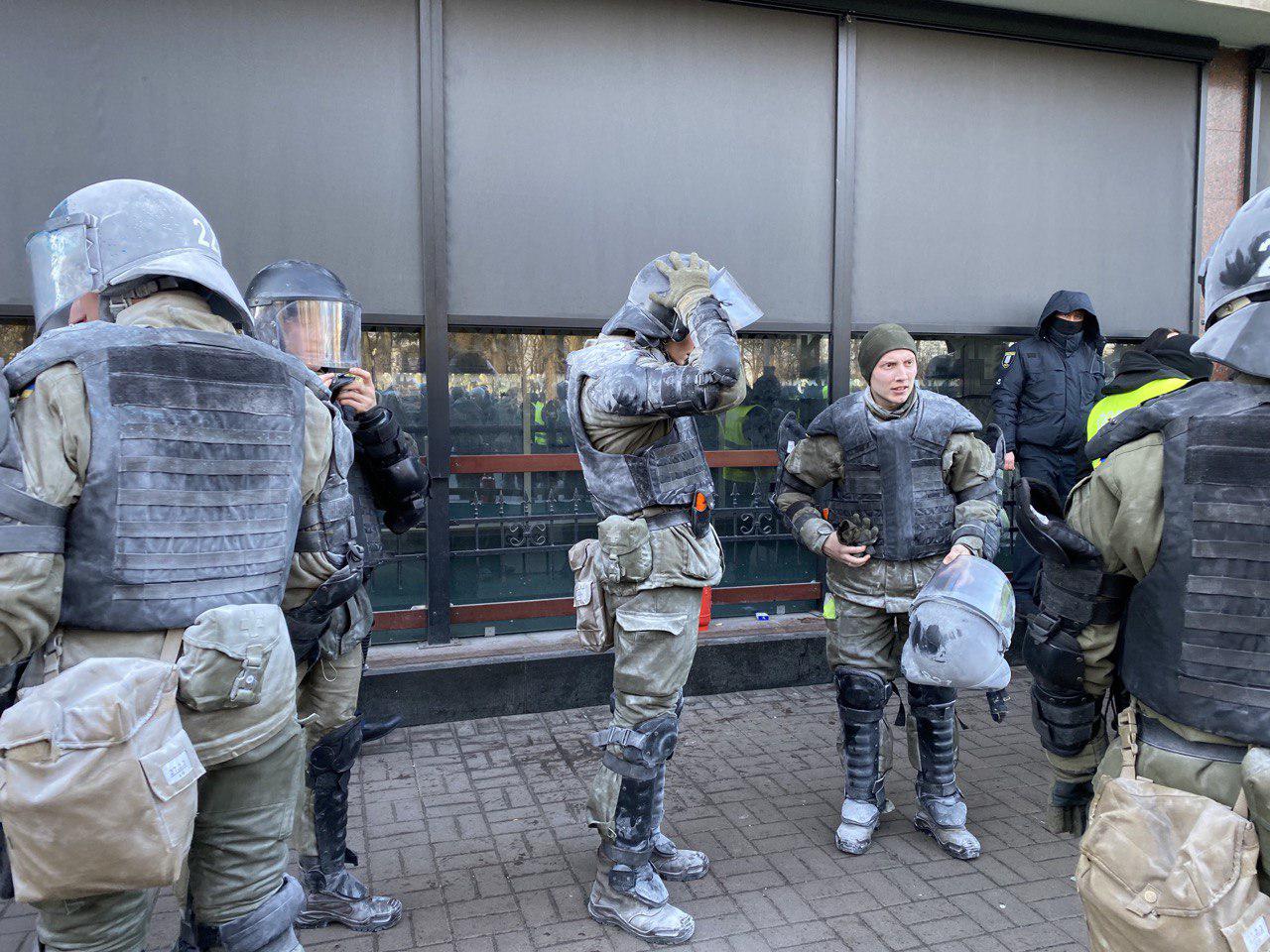 The clash with the security forces preliminarily ended with a situational victory for the protesters: the opponents of opening of the land market continued to set up large tents on the roadway of Hrushevskoho Street opposite the Verkhovna Rada.