Forced migrants have been standing in the queue since 3 am. in the Administration of Labour and Social Security in Mariupol, - reported the 0629.
There has been a fuss in the Administration of Labour and Social Security of Zhovtnevy district since the morning. Dozens of forced migrants are in a long queue to get to the office 19. It is the place where you can register or renew the registration for those who moved to Mariupol from the temporarily occupied territory.
"It is airless and noisy in the room. All are hustling and trying to come as close as possible to the office door. These people are so tired that they don't allow even a pregnant woman to avoid the queue. Only when social workers found out about her, the woman was allowed to come in. Most clever pensioners joined the queue at 3 am. To get to the needed office before noon, they had to spend 5 hours in the cold,"- informs the website.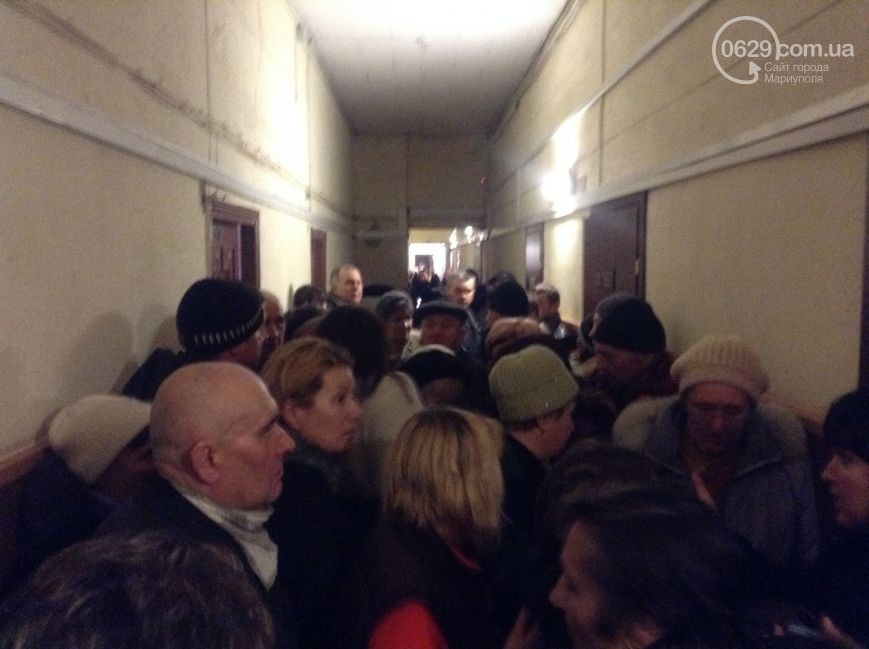 At first there was a queue list. Then there first-come-first-served principle.
Young couple from Donetsk was one of the happiest. They managed to get to the social worker at 14:00. They came at 7am and were 36 on the list.
Each of the forced migrants has a reason come to the management. But more often there are two of them - either to register or renew the registration. This should be done every six months.
The situation is complicated by the checks which are now carried out in Mariupol. Social workers try to single out "pension tourists": these people are considered to be fraudsters. However, the Administration of Labour doesn't give the exact number of forced migrants certificates, the validity of which will be suspended.
According to deputy head of the Administration of Social Security of Population of Ordzhonikidze district of Mariupol City Council Vita Ivannikova told the 0629, checking will be carried out before the end of this month, then, perhaps, the information will be made public.
Liars will not be able to receive payments already in March. It is possible that decent people will suffer as well. They will need to contact the ALSSP, then payments will be resumed.
However, forced migrants will have to stand in a long queue.