President of Ukraine Volodymyr Zelensky met with businessman, ex-chairman of the Dnipropetrovsk Regional State Administration Ihor Kolomoyskyi. The Office of the President reports this on its Facebook.
"At the President's Office, they discussed doing business in Ukraine. They also spoke about the energy sector", - the statement said.
The message recalls that in June, during the "Dialogue between business and government" forum, Volodymyr Zelensky urged entrepreneurs to invest in upgrading the infrastructure of Donbass. In addition, he turned to representatives of large business with a request to help the state in solving social problems.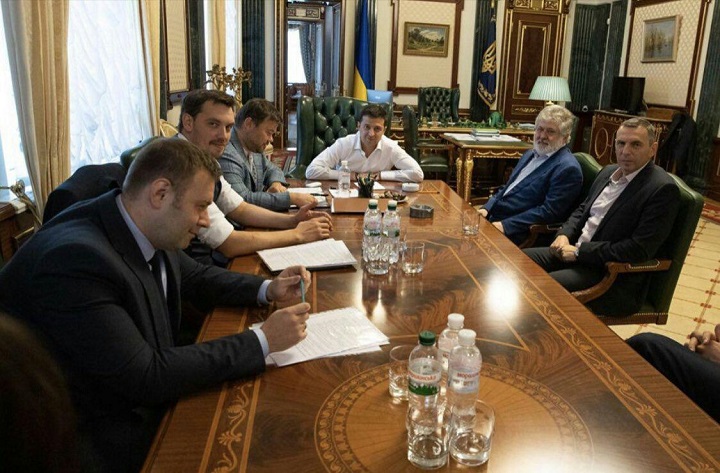 As previously reported, in response to this appeal, businessman Ihor Kolomoyskyi recalled that he could dispose of a limited amount of funds due to the London court's limitation of spending on daily life in the amount of 20 thousand pounds a week. "I can paint a stand or two for the remainder of 20 thousand pounds a week", - he said.