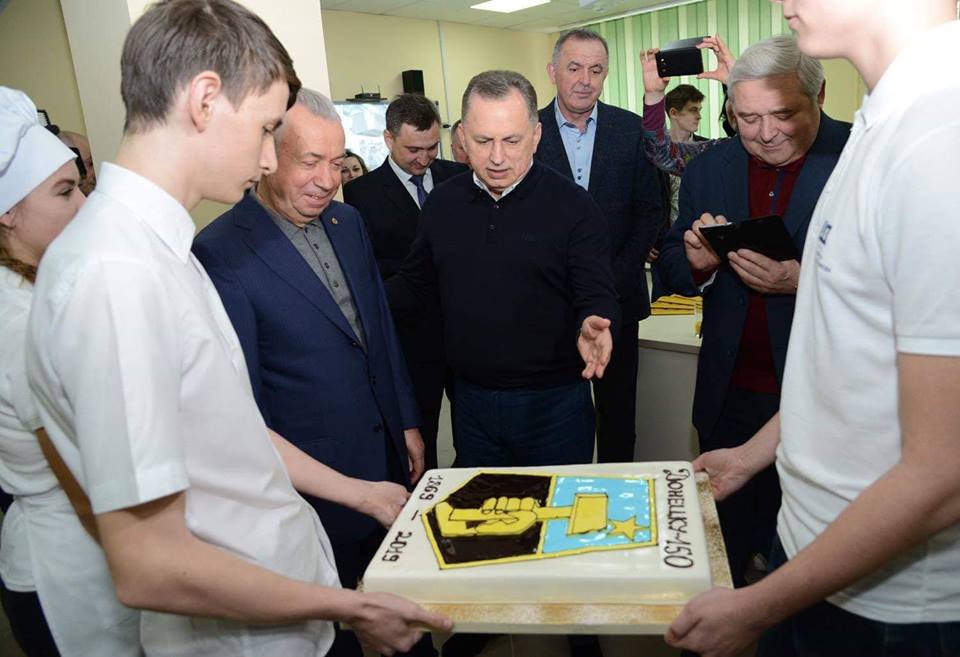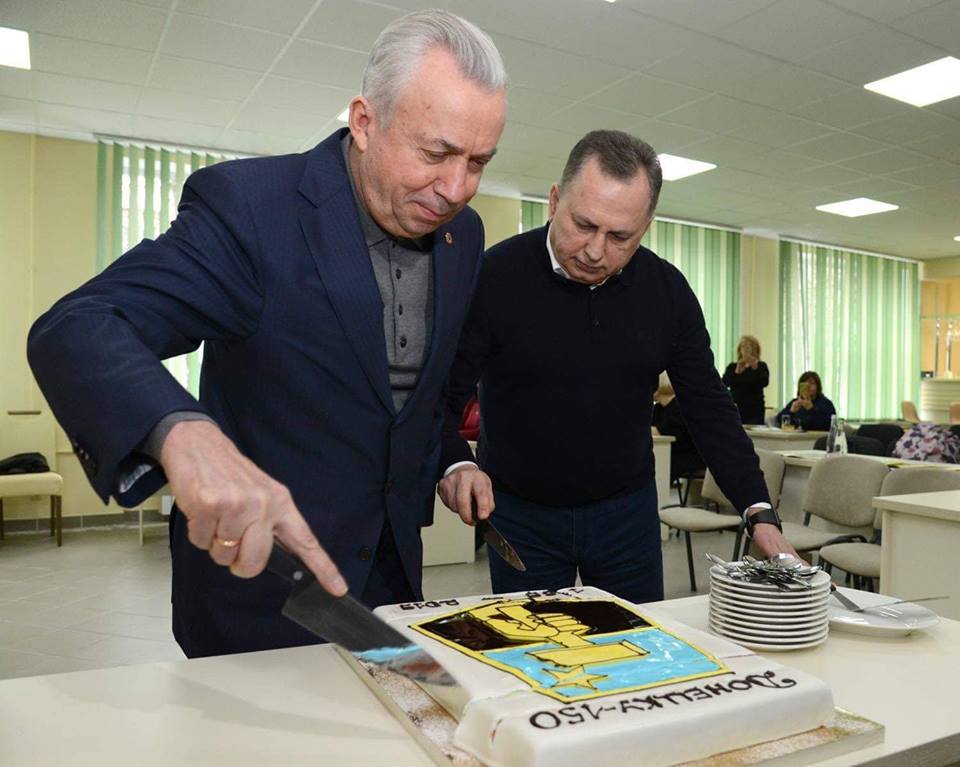 Former Donetsk Mayor Alexander Lukyanchenko attended public events in Druzhkivka and Kostiantynivka. This Friday, March 22, he attended the tournament of the Donbass semi-final play-off series - White Bars, which was held on the ice of the Altair Arena of Druzhkivska. In Kostiantynivka, Lukyanchenko visited the opening of the "School of Cooking Art", which The Borys Kolesnikov Foundation opened on the basis of the Kostiantynivka Professional Lyceum.
"Grateful students prepared a wonderful gift for us, a cake for the 150th anniversary of our beloved city!!!", - Borys Kolesnikov signed the photos on Facebook.
Let us recall that at the moment, Alexander Lukyanchenko is the last lawfully elected mayor of Donetsk. In 2014, he was forced to leave the city because of the threats from militants and moved to Kyiv.