An indictment was sent to the court against a Russian military who fought on the side of the "DNR/LNR" and tortured prisoners. This is stated in the press service of the Prosecutor's Office of the Odessa oblast.
According to the investigation, in 2014 a citizen of the Russian Federation joined the leadership of terrorist organizations "LNR" and "DNR" and until June 2017 he took an active part in the fighting against the forces of the ATO.
"The suspect had considerable experience in conducting military operations on the territory of Moldova and Georgia", - the report said.
It is established that the suspect personally tortured prisoners of war.
He faces up to 15 years of imprisonment for committing a crime under part 1 of Art. 258-3 (participation in a terrorist organization, organizational assistance to its creation and activities) of the Criminal Code of Ukraine.
Apparently, we are talking about Russian Colonel in retirement Valeriy Gratov. Gratov was sent to Donetsk in 2014, where he instructed the militants on the tactics of seizing power bodies, and subsequently took part in planning and carrying out operations in the Donetsk and Luhansk oblasts.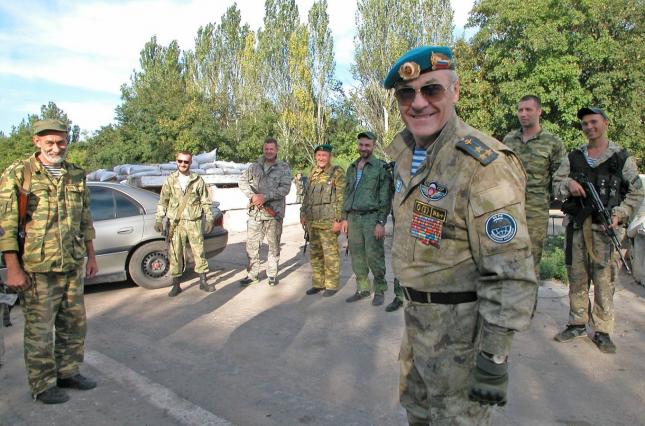 In July 2017, he tried to cross the border using forged documents. Russian special services sent him to the territory of Moldova, where he was supposed to take the post of the so-called "deputy minister of state security" of the unrecognized Transnistria.
Law enforcers seized his forged Ukrainian passport issued on name Valerii Voitenko, born in 1954.