Creator of the terrorist Vostok Battalion Alexander Khodakovsky recognized that the Kremlin political technologist Alexander Borodai led a separatist mutiny in the Donetsk oblast in order to prevent a referendum on the entry of Donbass into Russia. He wrote about this in a social network, criticizing the statements of the former head of the "DNR CEC" Roman Lyagin that the Russian Federation betrayed eastern Ukraine.
In the beginning of 2014, militants raised the people to protest, promising the Crimean scenario in the Donbass – the rapid entry of the Donetsk oblast into Russia. Rallies and outrages of administrative buildings were held under Russian flags.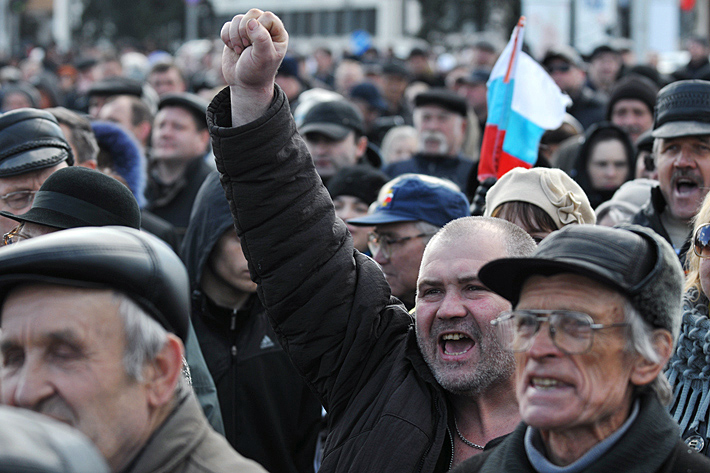 Pro-Russian minded masses waited for the promised referendum on accession to the Russian Federation. Leaders of the mutiny stated that two questions would be included in bulletins of the "referendum", by analogy with the Crimea: creation of an independent from Ukraine "DNR" and readiness of the "people of Donbass" to join the neighboring state.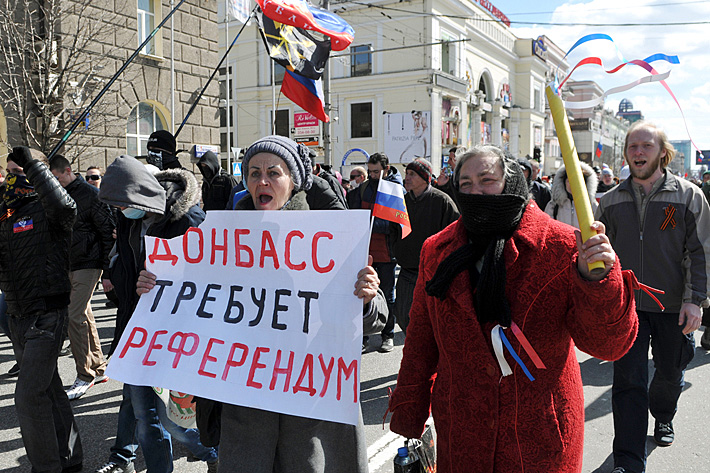 At the last moment, when the flywheel of "referendum" was already launched, the question of joining of the Donetsk oblast to Russia was lifted. "The referendum" on this occasion was initially promised to be held a week after the voting for the formation of the "DNR", but later this topic was no longer raised.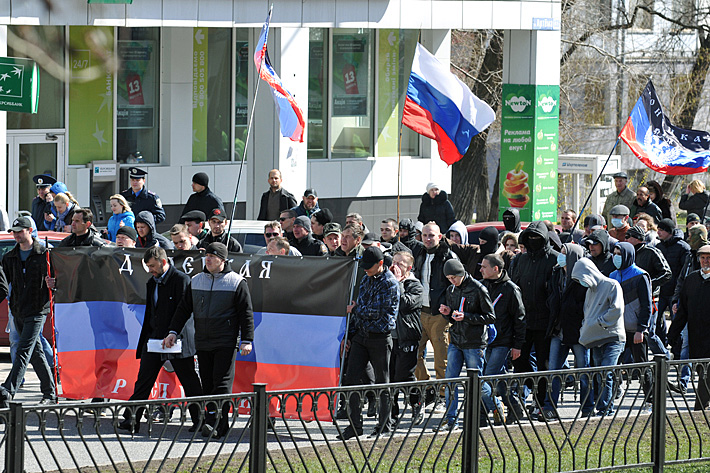 According to the militant Alexander Khodakovsky, it was the Kremlin political technologist Alexander Borodai who contributed to the fact that the idea of joining the Russian Federation that was attractive for the separatists was not put on a "referendum" and was forgotten at all.
"Borodai made a visit not only to monitor and assist, but also to ensure that there would be no second referendum… It was immediately said that Russia would not draw such a deepening of the process", - the terrorist writes.
"We did not hold a second referendum - it was not even put on the agenda", - Khodakovsky admits that Borodai successfully coped with the task set before him. After the "referendum" on May 11, 2014, it was announced the creation of the fake "Donetsk People's Republic" and the question of its entry into the Russian Federation on the model of the Crimea was never raised again.
Alexander Borodai is a Russian political technologist, who from May 16, 2014 to August 7, 2014 served as the "chairman of the Council of Ministers" of the fake "DNR". From August 8, 2014 to October 20, 2014 he was the "advisor, deputy chairman of the Council of Ministers of the DNR" of Alexander Zakharchenko, whom he allegedly handed over the reins of power. The Security Service of Ukraine put Borodai on the wanted list on suspicion of creating a terrorist group or terrorist organization (Art. 258-3 of the Criminal Code of Ukraine).