The issue of disbursement of the next tranche to Ukraine is absent from the work plan of the Board of Directors of the International Monetary Fund, which is written until April 7. This is stated in the IMF materials, - Economichna Pravda reports.
According to the information, consultations with the authorities of Nigeria and the Netherlands are planned for March 29. A discussion of cooperation with the representatives of San Marino and Benin - at the beginning of April. At the same time, there is no Ukrainian issue in the work plan of the IMF Board of Directors.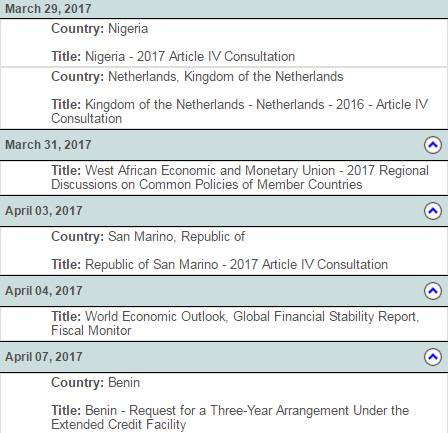 As previously reported, the IMF Board of Directors postponed the planned for Monday discussion of the completion of the third re-examination of expanded financing program for Ukraine. According to the Ministry of Finance, the rescheduling of the meeting is caused solely by the need to clarify the calculation of the economic consequences of the measures taken by Ukraine in response to the blockade and the seizure of Ukrainian enterprises in the uncontrolled territories of the Donetsk and Luhansk oblasts, as well as in connection with the recognition by the Russian party of the documents issued on these territories. The National Bank has already passed the specified macroeconomic measures of the budget to the International Monetary Fund in order to accelerate the disbursement of the next tranche to Ukraine.