The President Petro Poroshenko believes that the Russian president acknowledged for the first time the existence of the Russian military in Donbass. Poroshenko said that at the briefing on Thursday - says Ukrainska Pravda.
"Today, the President of the Russian Federation for the first time confirmed publicly the presence of Russian troops in the occupied east" - said Poroshenko.
He also said that he had discussed with the NATO leaders "strengthening the cooperation to provide an adequate response to the growing military presence of the Russian aggressor in the region, including in Donbass".
"I am informed about the number of Russian groups in the east of the country", - added he and said that it was also about the situation in Crimea.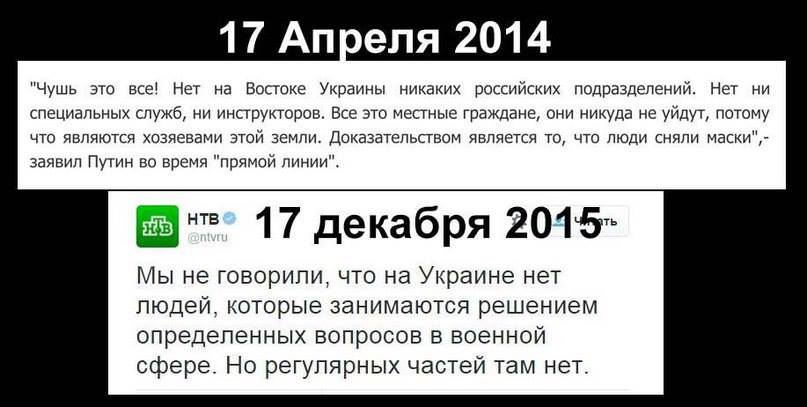 As previously reported, the President of Russia Vladimir Putin said at the press conference on December 17th that there were no regular troops of his country in the east of Ukraine, however, acknowledged that there were some people who were solving military issues.

"We have never said that there are no people who are engaged in solving certain military issues but it does not mean that there are regular Russian troops, you should feel the difference", - said Putin.