ATO headquarters showed weapons, ammunition and equipment items seized from subversive groups during combat clashes near Novozvanovka, Popasnjya district on July 23rd.
"It is proof that it is the Russian Federation that equips militants," - said the head of the press center on ATO Valentin Buryachenko at the briefing in Kramatorsk.
In the morning on July 23rd Ukrainian military from the observation post near Novozvanovka, Popasnjya district saw movement of the enemy's subversive groups and opened fire at them with firearms. Two commandos were killed and four were wounded. When withdrawing, four other commandos were wounded. Ukrainian servicemen from the observation post took the dead bodies of subversives to their strong point. Russian weapons, mines and ammunition were found near them.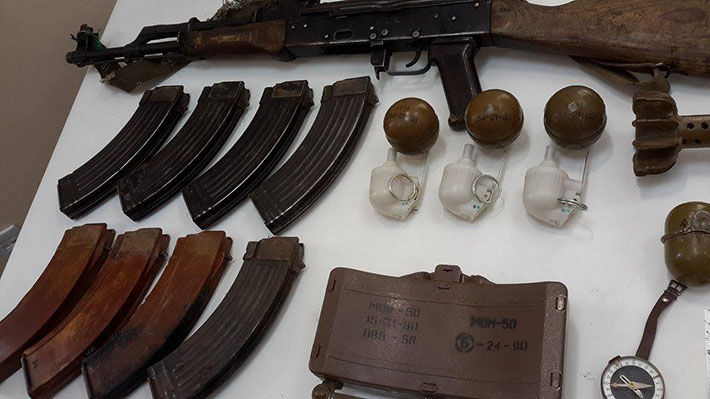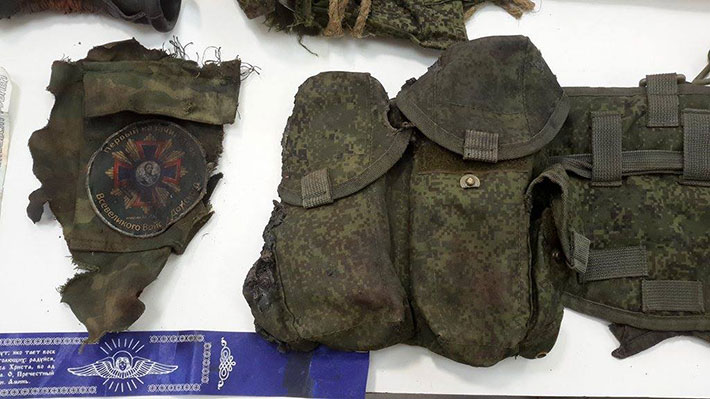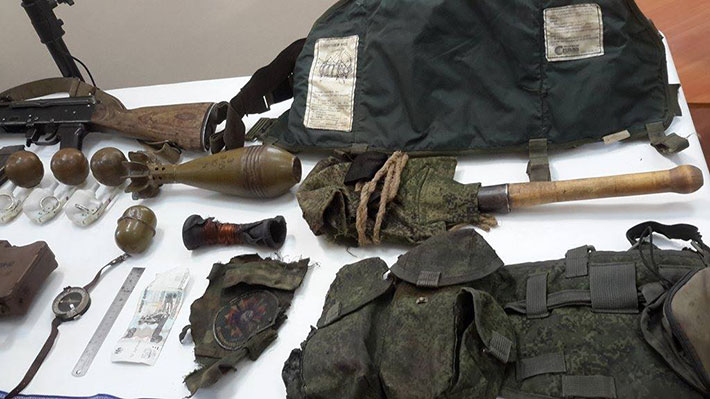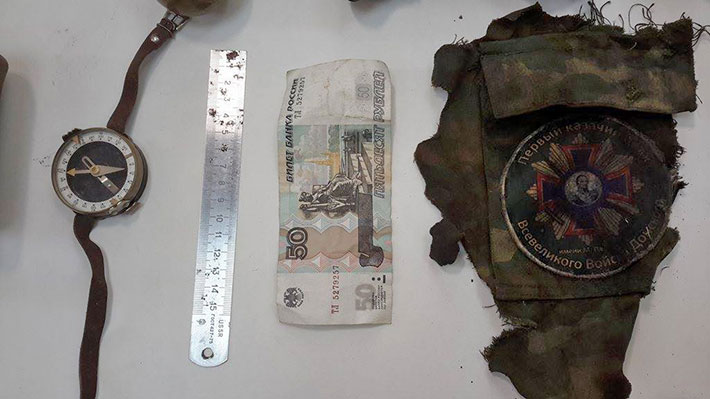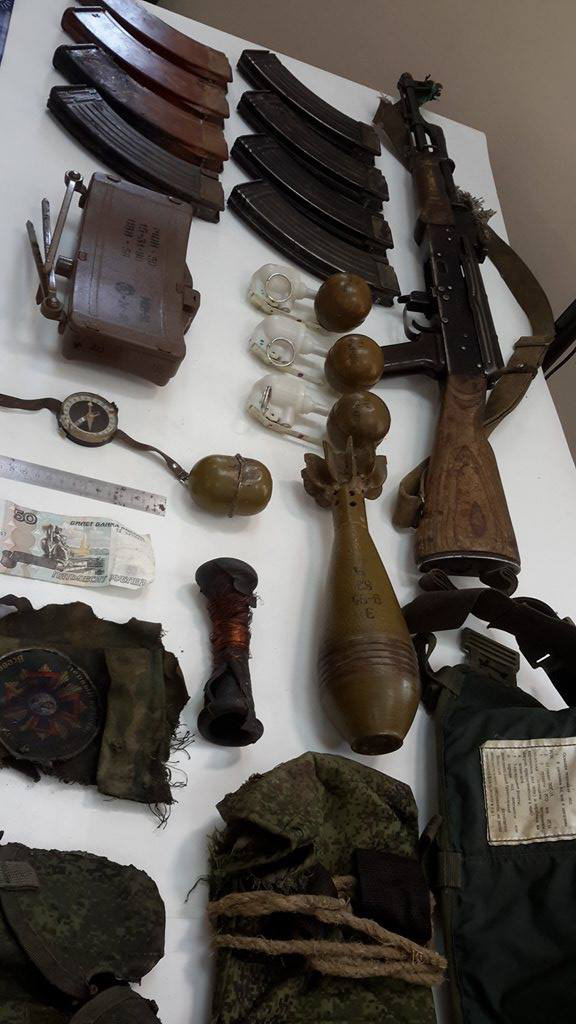 The dead militants, according to the Security Service, are called Lom and Tikhyi. There is no information about their citizenship yet.
24 types of weapons and ammunition were seized. "Russia updates its warehouses and old weapons and ammunition are sent through its humanitarian convoy to the occupied territories," - said Buryachenko.
In particular, it is seen that the assault vest is produced in RF. "MON mine - there is a marking of the plant, the mine is not produced in Ukraine and other CIS countries, it is produced in the Russian Federation," - said Buryachenko.
He also noted that the Russian military camouflage their presence, in particular, by using chevrons like Don Army.