Coal mined in the mines located on the occupied territory of Donetsk region is sold through the Anderson group company which is directly related to one of the separatist leaders Denis Pushilin calling himself "the speaker of the DPR Parliament". It is stated in the article by Tatiana Zarovnaya "Smuggling by the law: Pushilin's friends are on a secret list of companies that have the right to buy coal from the "L-DPR".
This company is registered in Kiev at the same address as the (Ukrainian!) Party of Denis Pushilin "MMM" (My Mayemo Metu). It is evidenced by an extract from the relevant register.
"Anderson group is on the list of enterprises that have received the right to supply coal from Ukraine militants and ... As it turned out, Anderson group is registered at the same address with the party of one of the leaders of the "DPR" Denis Pushilin! Here's the address: 9-a Knyazhyi Zaton Street, office 369. It is now clear – Makeyevka resident Pushilin started the official way to his dream in 2013 when registered "My Mayemo Metu" (MMM) in Kiev for the first time and tried to get into the Verkhovna Rada of Ukraine. Then he ran to one of the districts in Kiev region and got as many as 77 votes. But today Pushilin is the "DPR Chairman of the People's Council". Based on the weapons he is involved in public affairs concerning not only captured region, and has got his business," – says the article.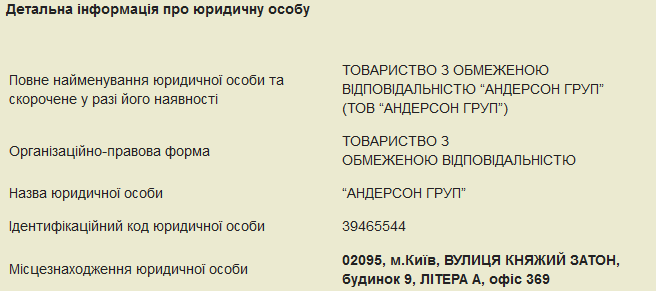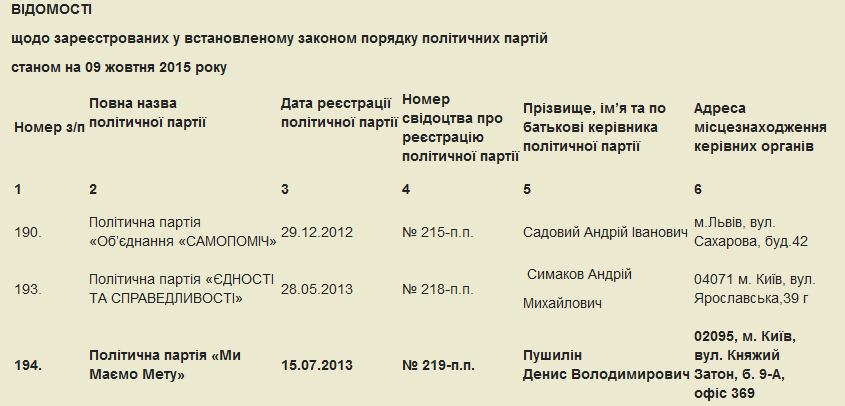 In addition, according to the author of the material, coking coal mined in the Krasnolimanskaya state-owned mine is sold through a company with a registered capital of 1000 hryvnia.