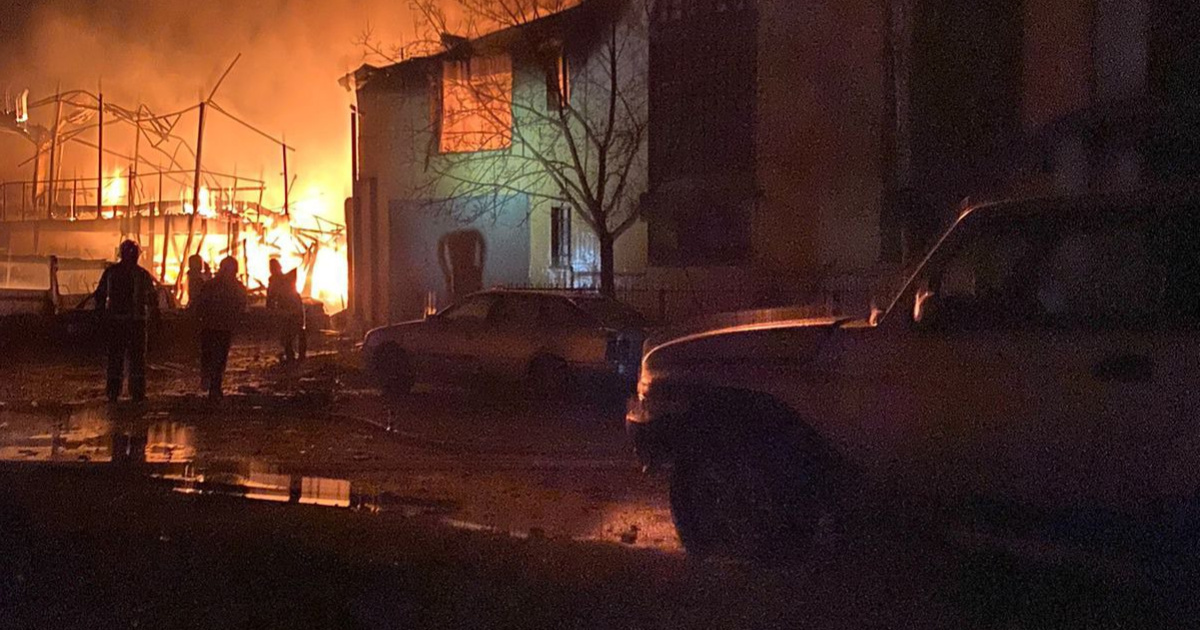 During the night of November 3, russian drones carried out a massive attack on Kharkiv and its outskirts, targeting civilian infrastructure with at least 10 unmanned aerial vehicles. This information was reported by the Kharkiv Oblast Police on Telegram.
According to preliminary information, there were no casualties. However, three local residents were diagnosed with acute stress reactions by medical professionals.
As a result of the drone strikes, garages were set on fire, vehicles were ablaze, and auxiliary buildings were damaged.
An educational institution was hit, causing destruction to the 2nd and 3rd floors, the building's roof, and a fire within the structure. Additionally, a residential house, a car repair shop, and an administrative building were set on fire. All fires have been contained.