Activists of organizations that deal with protection of the rights of internally displaced persons are holding a press conference in the open air near the Cabinet of Ministers of Ukraine, - reports the correspondent of OstroV.
Representatives of the Vostok SOS CF, Donbass SOS CO, KrymSOS CO, The right to protection (Pravo na Zashchitu) CF, Institute of social and economic studies, Committee of Voters of Ukraine conducted an event called "Groysman, don't stamp forced migrants!" demanding the Cabinet to adopt changes to the Resolution No. 509, bringing it into line with the law at the next meeting of the Government.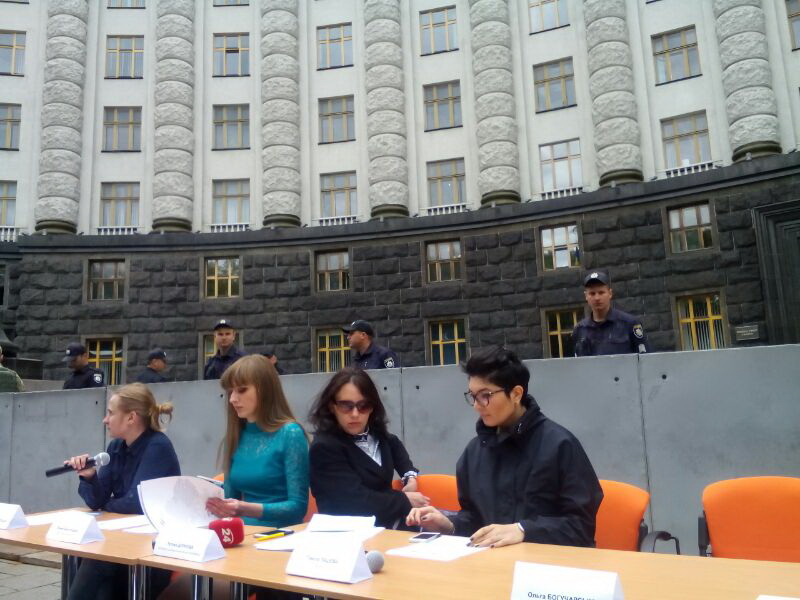 Organizers note that five months have passed since the President signed the amendments to the Law of Ukraine "On ensuring the rights and freedoms of internally displaced persons", - changes aimed at improving the situation with displaced persons. However, the Government can not agree on changes to the regulations that ensure the execution of this Law since January.
"Thousands of displaced people can not get their pensions and social benefits during all five months due to non-compliance of laws and regulations, the reluctance of the executive branch to comply with the law. The reason is simple: to get a pension or benefits you need to have a stamp, which, by law, no authority can give, but "without the stamp" migrants lose the right to all payments and administrative services. In conditions of forced displacement, need for rental housing on a commercial basis and the lack of jobs, pensions and social benefits are an important source of income for many immigrants and sometimes the only way to survive," - say organizers.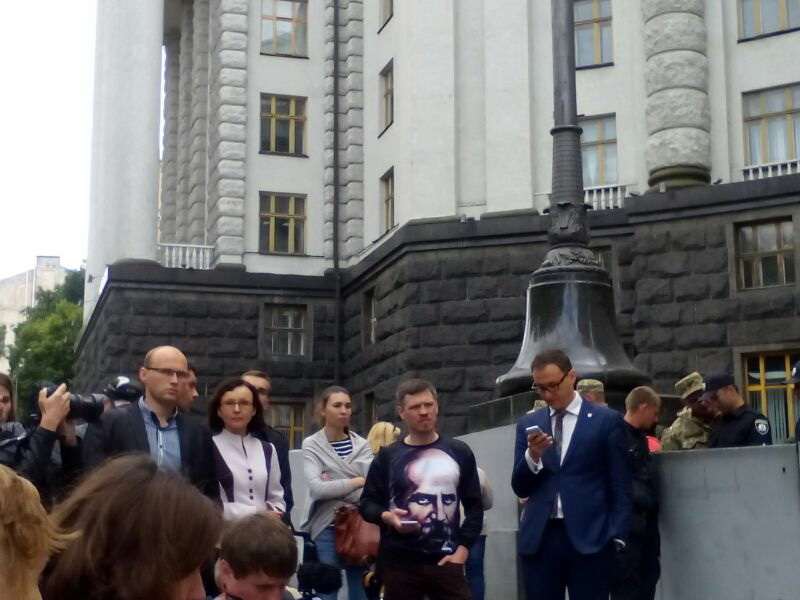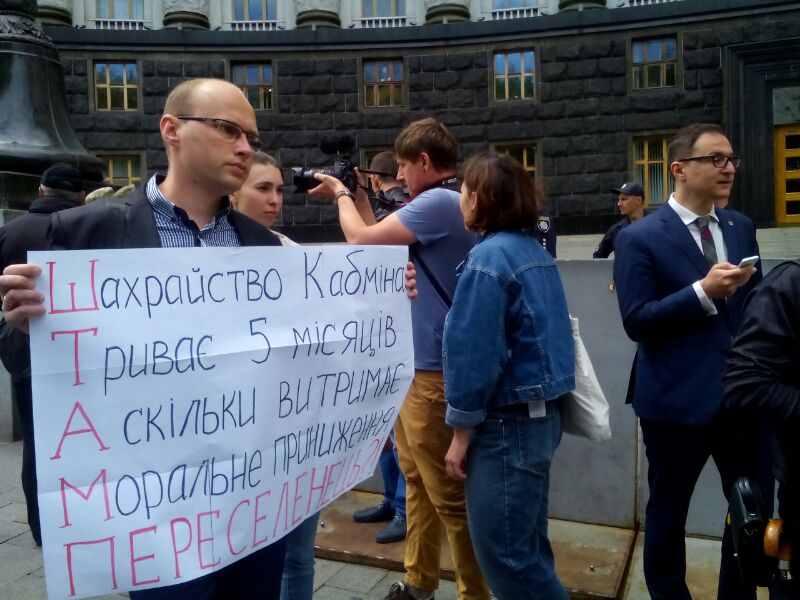 Activists say they will take up the baton of migrants' protests held in regions on June 6th and will appeal to the Cabinet of Ministers with the requirement to adopt Changes to the Resolution No. 509 at the next session of the Government on June 8th which will bring the Law and by-laws in compliance and ensure the implementation of the Law.