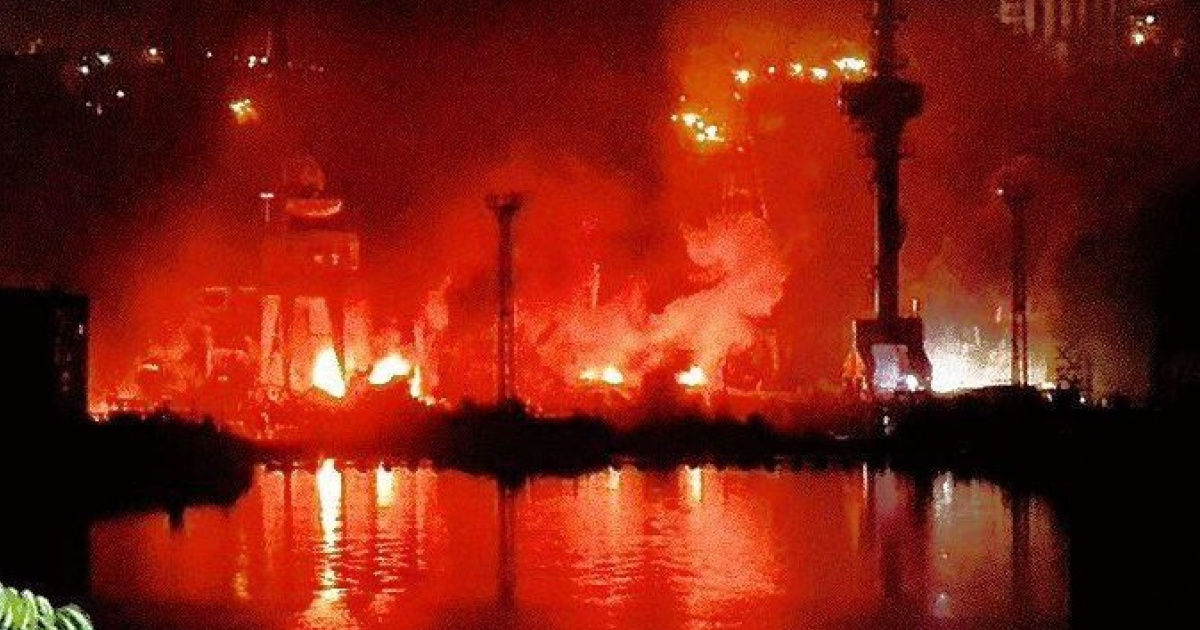 The Ministry of Defense of russia has acknowledged the damage to two ships of the russian Black Sea Fleet in Sevastopol. This was stated in a message from the military department of the aggressor country.
"Tonight, the Ukrainian Armed Forces launched a strike with ten cruise missiles at the S. Ordzhonikidze Shipyard in the city of Sevastopol and with three unmanned boats at a squadron of ships of the Black Sea Fleet in the sea", - the ministry reported. Allegedly, "seven cruise missiles were intercepted by air defense systems, and all unmanned boats were destroyed by the patrol ship 'Vasiliy Bykov'".
However, the russian Ministry of Defense acknowledges that three cruise missiles did reach their targets, resulting in "damage to two ships undergoing repairs".