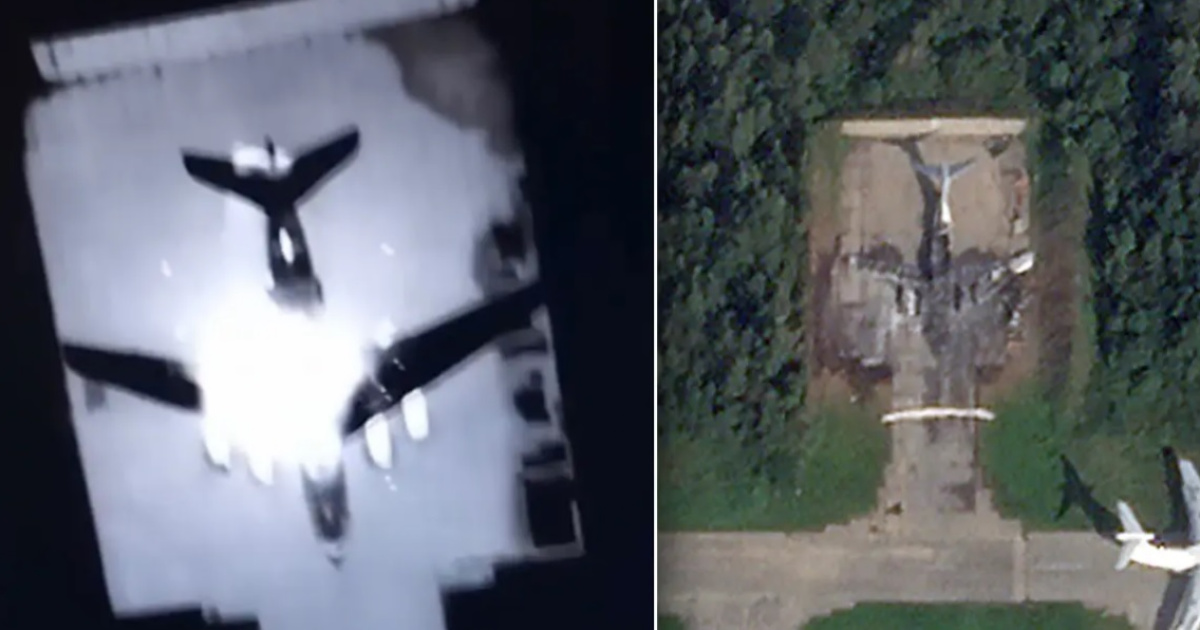 The head of the Main Intelligence Directorate of the Ministry of Defense of Ukraine, Kyrylo Budanov, has reported that the Il-76 aircraft at the Pskov airbase were hit from russian territory: two were completely destroyed, and two suffered serious damage. Budanov disclosed this information in an interview with The War Zone, a project of The Drive, published on September 1st.
"We are operating from russian territory", - he said, without specifying whether the strike was carried out directly by his fighters or by russian partisans.
The publication received an infrared camera screenshot from a drone used during the attack. The image shows the result of one of the hits, which caused damage to two Il-76 aircraft. Journalists speculate that two more planes may have completely burned due to the fuel on board.
According to The War Zone, based on the image, the drone(s) likely dropped bombs, "unless the image source was acting as a surveillance drone to document the strike, which seems unlikely". This would align with Budanov's statement that the airbase was attacked from russian territory, rather than by long-range autonomous drones.
Budanov explained that Il-76 aircraft were targeted because russia uses them for transporting military cargo and paratroopers. The 334th Military Transport Aviation Regiment is based at the damaged airbase, and it is estimated that there are about 20 Il-76 aircraft in operation there. Therefore, the destruction and damage of four of them "constitutes a significant portion of the resident fleet".
It is noted that the fuel tanks and a critical section of the wing spar are located in the upper part of the aircraft. According to the head of Ukrainian intelligence, these parts were deliberately targeted by the drones. However, Budanov did not specify how many drones or the exact nature of the attacks.
Previously, it was reported that Ukrainian intelligence confirmed the destruction of four Il-76 aircraft in Pskov.