Relatives of the captives held by militants of the "DPR" and "LPR" picketed near the building of the Ministry of Foreign Affairs in Kiev, - reports LB.ua.
According to the report, the protesters called "Normandy format" to liberate all the captives first and only then to discuss holding of the elections in Donbass or amnesty of militants.
Relatives have compiled a list of 28 military personnel and civilians who are in captivity. Some of them have been captive for two years.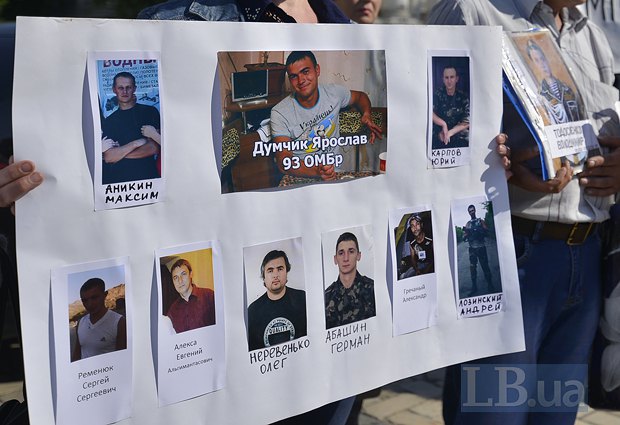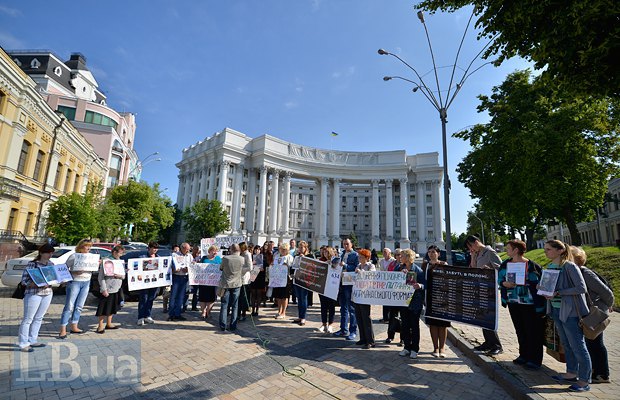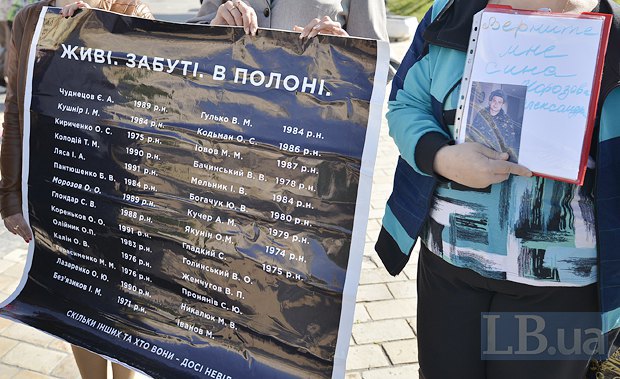 As previously reported, in late April the exchange was to take place in the format of 25 to 50 (25 captives held in the "DPR" for 50 separatists detained in Ukraine), but it was scuttled.