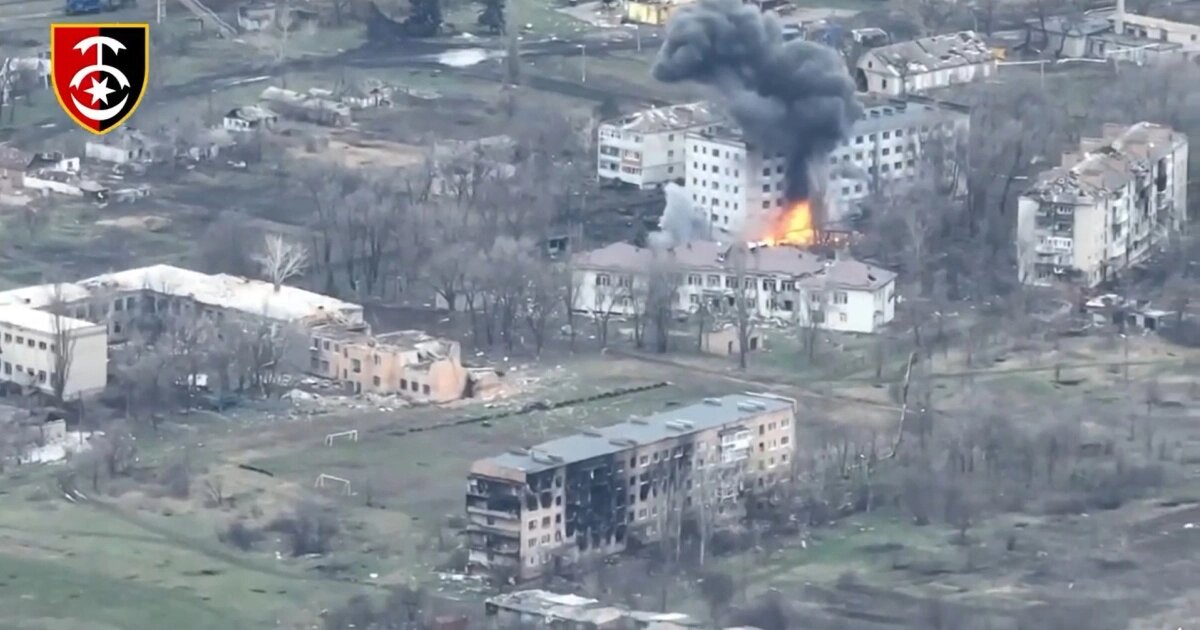 On March 30, representatives of the Ground Forces of the Armed Forces of Ukraine reported that Ukrainian artillery destroyed the enemy's ammunition depot and military equipment near Bakhmut in Donetsk oblast.
"Bakhmut area. Thanks to active interaction between the scouts of the 30th separate mechanized brigade and the artillerymen of the 26th and 45th brigades, the enemy's ammunition and military equipment were destroyed with a single shot", - the report said.
The video shows the result of the artillerymen's work - several units of burning equipment next to a building. It is difficult to determine the exact number and type of destroyed equipment from the published footage.
It is worth noting again that the 30th separate mechanized brigade named after Prince Ostrozkyi, the 26th artillery brigade named after General-Horunzhy Roman Dashkevych, and the 45th separate artillery brigade of the Armed Forces of Ukraine were involved in destroying the enemy.
Earlier it was reported that the SBU Special Forces destroyed russian TOR air defense missile system using a kamikaze drone.