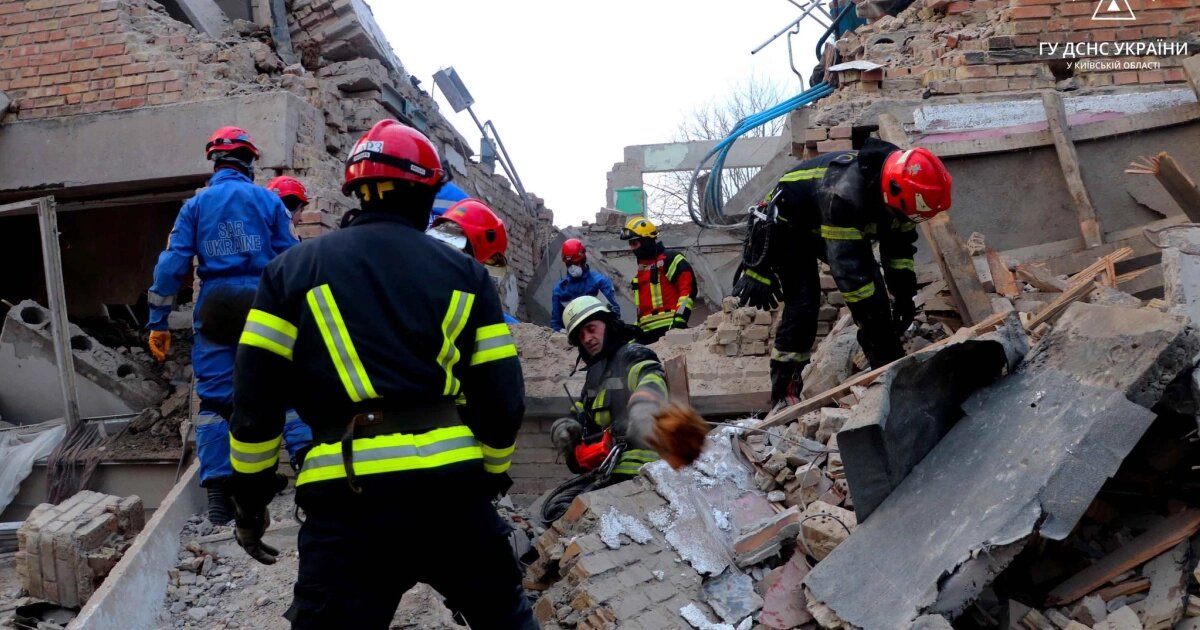 Nine people were killed as a result of a drone attack on Rzhyshchiv, Kyiv oblast, and search and rescue operations have been completed. The Main Directorate of the State Emergency Service of Kyiv oblast reported this on Facebook.
"At 00:52 on March 23, the dismantling of rubble at the Rzhyshchiv Vocational Lyceum site was completed. Rescuers discovered the bodies of 9 victims", - the statement said.
As previously reported, on the night of March 22, in Rzhyshchiv, as a result of an enemy attack, the fourth and fifth floors of two five-story dormitories and a three-story educational building of a vocational lyceum were partially destroyed, followed by a fire. The fire was extinguished at 6:50 am.
On Wednesday evening, it was reported that 8 people were killed, 7 were injured and 1 person was rescued.