The self-proclaimed "mayor" of the occupied Donetsk Aleksey Kulemzin exposed the military equipment of the russian armed forces under the Petrovsky bridge. In his Telegram channel he posted photos from the area where ammunition hit the roadway of the bridge on February 28 and stated that a peaceful civilian object was shelled.
However, the photos clearly show that military equipment of the russian invaders is located under the bridge. Separatist bloggers called such an unfortunate shooting angle an alleged work for Ukraine. "Kulemzin, you're a d*ckhead. Look at what you, imbecile and son of a b*tch, have posted. Pay attention to what you can see through the hole. Have you completely lost your mind? Gentlemen from counterintelligence, can you ask him not to do this, please? Denis Pushilin, please ask your subordinates to use their brain and not to chase the hype", - one of them wrote on social networks.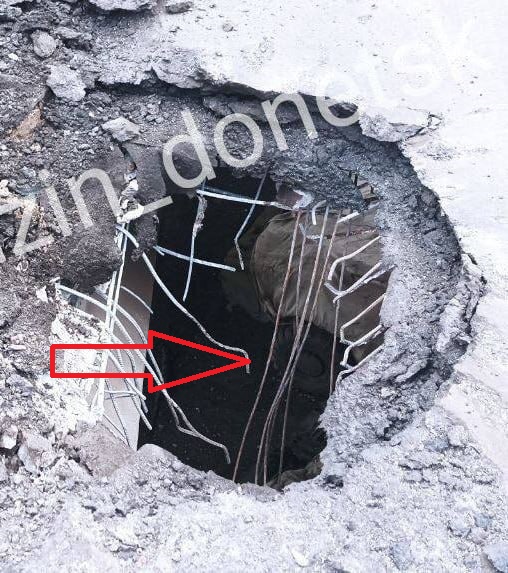 Kulemzin removed the photographs of the enemy military equipment, but thanks to the indignant post of a local blogger, information about this actively spread on the Internet.