One person was killed and three people were injured as a result of shelling by rashists of the Kyivskyi district of Kharkiv on the evening of January 29. This was stated to Suspilne by head of the Kharkiv Oblast Military Administration Oleh Synyehubov.
Loading player...
"Three wounded were taken to the hospital in a state of moderate severity", - Synyehubov said.
According to him, at least one person could be under the rubble.
"This is an elderly woman. She was directly in the destroyed apartment, which was hit by a missile attack. Her family members have been saved so far, but we are still looking for this woman", - Synyehubov said.
He said that fragments of an S-300 missile were found at the site of the shelling.
"The fourth floor has been destroyed. The house is old. We understand that the apartments on the second and third floors were also quite strongly damaged. The entire block is no longer suitable for living. The house is de-energized, disconnected from the gas and water supply", - Synyehubov reported.
According to deputy head of the State Emergency Service of Kharkiv region Anatoliy Torianyk, an elderly woman died as a result of the missile attack.
"It's an old wooden house. There were no soldiers here. Based on the results of a survey of all residents, there is currently no information about any more wounded or dead. But we will check", - Toryanyk said.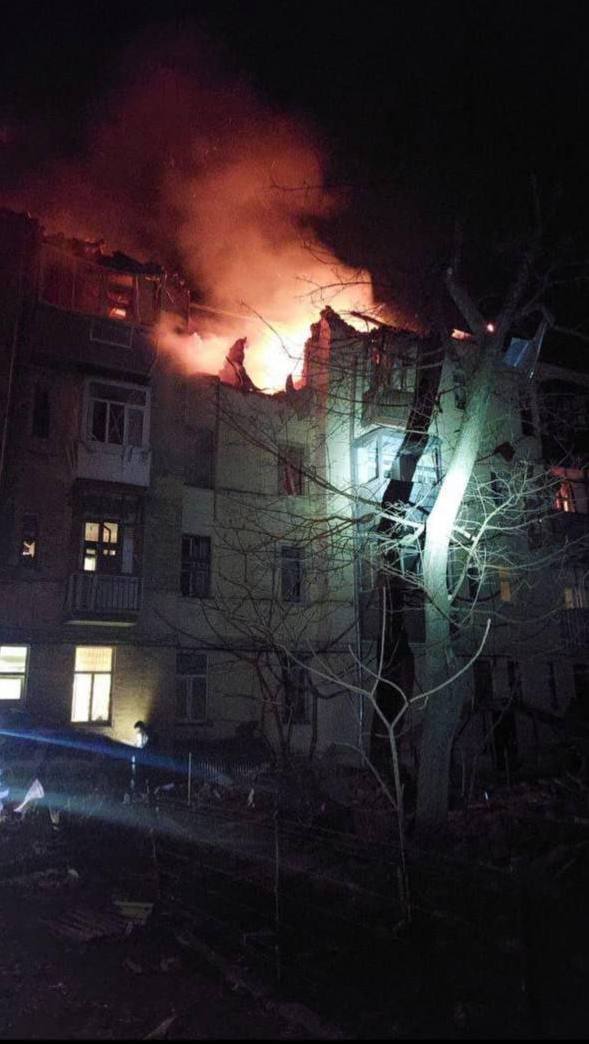 Let us recall that on the evening of January 29, the rashists hit a residential building in the Kyivskyi district of Kharkiv with a rocket, resulting in a fire.