Rashists fired missiles at the market in Shevchenkove, Kharkiv oblast. Head of the Oblast Military Administration Oleh Synyehubov reports this in Telegram.
"The enemy is again launching missile strikes at the Kharkiv region. In the village of Shevchenkove, Kupiansk district, a missile attack (tentatively from the S-300 air defense system) on the local market was recorded. All emergency services are working on the spot. Information about the victims and damage is being specified", - the head of the oblast reported.
Synyehubov clarified that according to the oblast center for emergency medical care, 7 civilians were injured as a result of a missile attack on the Shevchenkove settlement.
"A 13-year-old girl is among them", - the head of the oblast stated.
Loading player...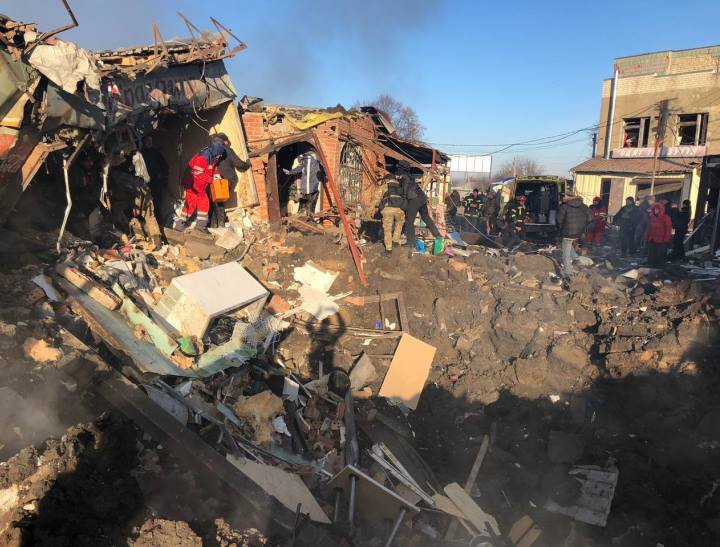 Photo - FREEDOM Telegram channel