Donetsk Easter egg is recognized as the best by visitors' voting at the Festival of Easter eggs in Kiev. This is reported by the organizers of the festival on their Facebook page.
"During the Easter weekend each visitor of the Festival of Easter eggs had the opportunity to vote for their favorite mega-Easter egg by tying a ribbon to it. That ribbon was considered as a vote," - said the statement.
The most favourite Easter egg was by Taisiya Drugakova, forced migrant from Donetsk. It got 5379 votes.
"My friends, countrymen .. We won! We could win only thanks to all of you. That's all you .. your love to our beloved city and your good hearts. Thank you very much for your support, for your kind words and your 5379 ribbons!" - wrote the author.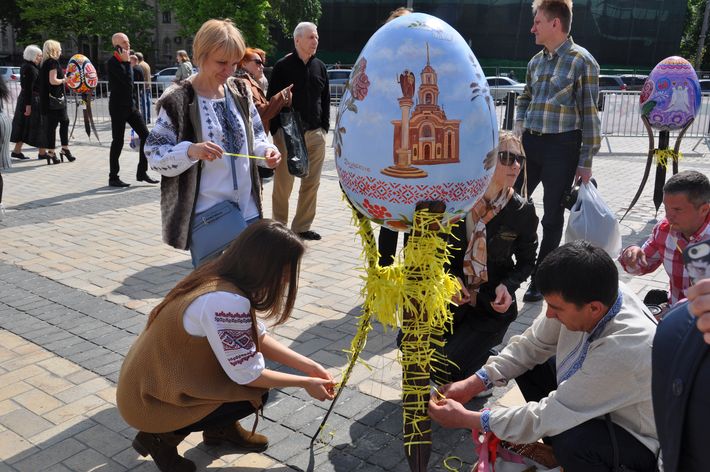 374 works of Ukrainian artists are exhibited.