On the morning of November 24, russian invaders have fired at Kherson again; a multi-storey building was damaged. This is reported by local Telegram channels.

"Continuous explosions have been heard in Kherson since the very morning. An arrival in the courtyard of one of the high-rise buildings of Kherson, windows were smashed out, preliminary, there were no casualties... readers report that the last floors were also hit", - the message said.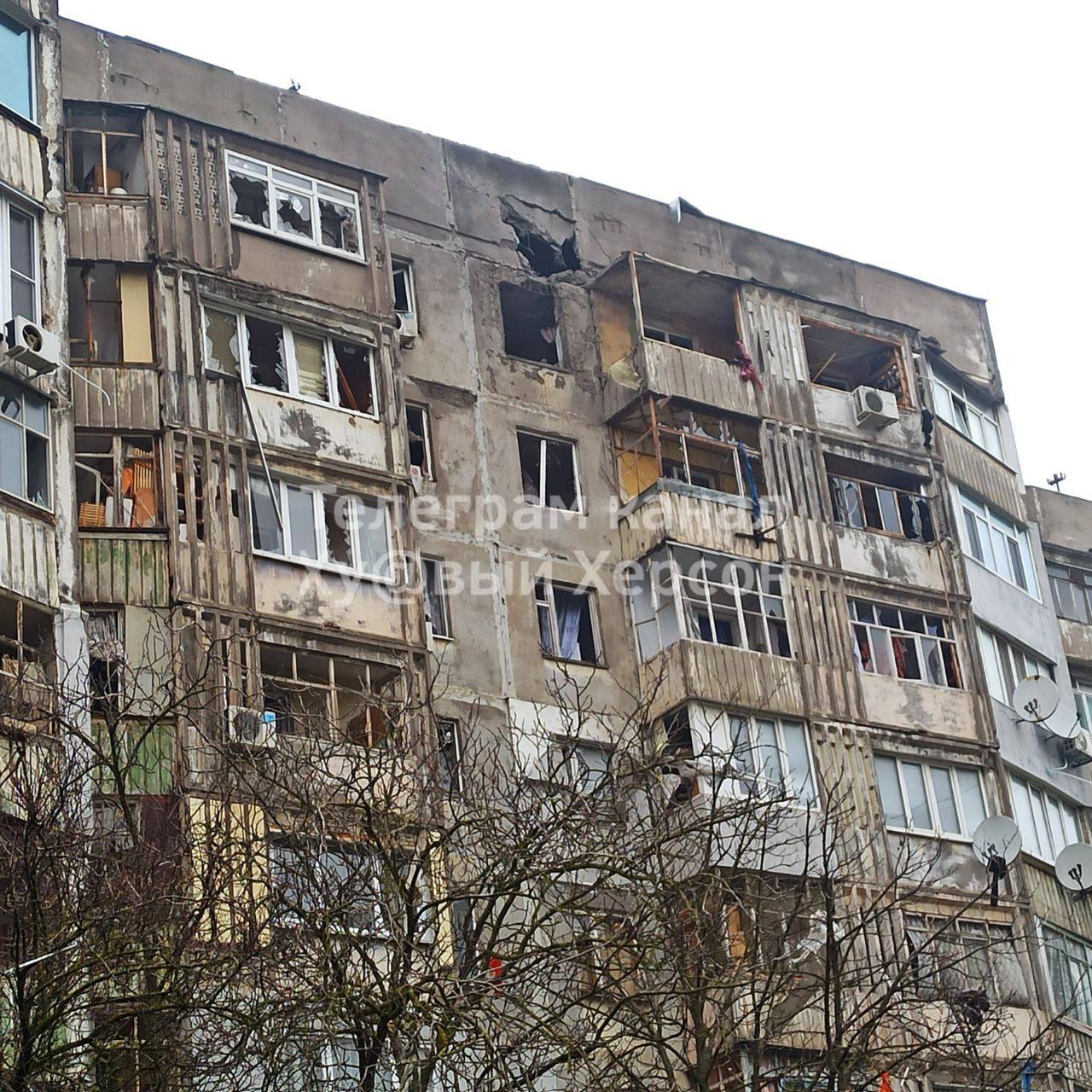 As previously reported, on November 23, the invaders fired at liberated Kherson from artillery, an elderly man died.