The Nobel Peace Prize in 2022 was awarded to the Center for Civil Liberties Ukrainian human rights organization, the Memoria Russian human rights organization and human rights activist from Belarus Ales Bialiatski. This was reported on Twitter by the press service of the Nobel Prize.
The Norwegian Nobel Committee has decided to award the 2022 Peace Prize to Belarusian human rights activist Ales Bialiatski, the Memorial Russian human rights organization Memorial and the Center for Civil Liberties Ukrainian human rights organization.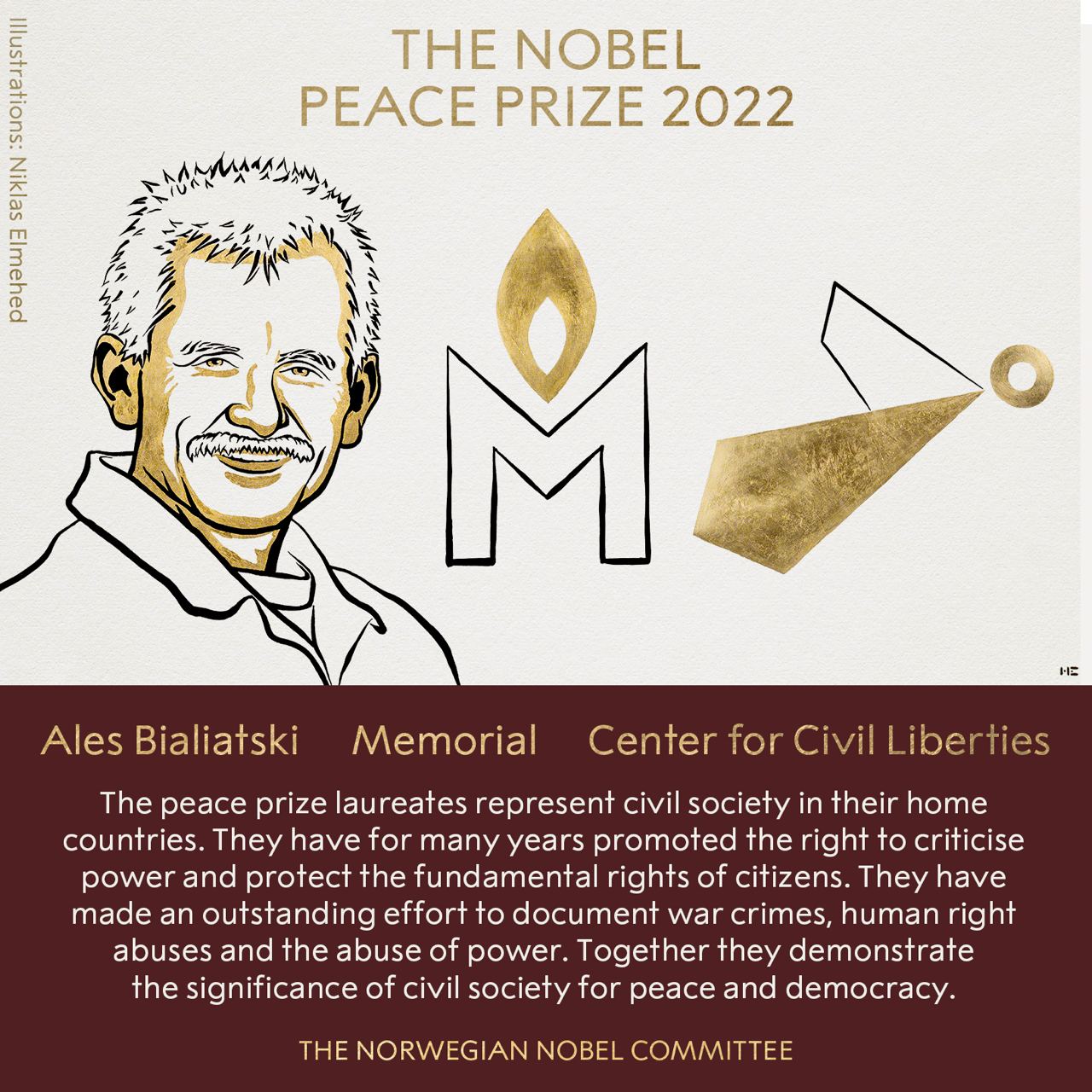 "Peace Prize Laureates represent civil society in their countries. They have for years promoted the right to criticize authority and protect the fundamental rights of citizens. They have made outstanding efforts to document war crimes, human rights abuses and abuses of power. Together they demonstrate the importance of civil society for peace and democracy", - the Nobel Committee said in a statement.
The Center for Civil Liberties is an organization founded in 2007. Head - Oleksandra Matviichuk. The mission is "the establishment of human rights, democracy and solidarity in Ukraine and the OSCE region for the sake of asserting human dignity".
The Russian Memoral, recognized by the kremlin as a "foreign agent", is a non-profit charitable and human rights community that studies the political repressions of the USSR and russia. Founded in 1992 in moscow. The organization's website has not been updated since February 28, 2022.
Ales Bialiatski is a Belarusian human rights activist, head of the Viasna human rights center.