Ukraine returned 215 of its defenders from russian captivity. This was stated by head of the Office of the President of Ukraine Andrii Yermak in his telegram channel on September 22.
"President Volodymyr Zelensky set a clear task: to return our heroes. Result: our heroes are free. There was a large exchange of prisoners. It took place in several stages and in very different locations. We returned 215 people from russian captivity", - he wrote.
"These are the military, border guards, policemen, sailors, National Guardsmen, members of the Territorial Defense Forces, customs officers and civilians… Officers, commanders, Heroes of Ukraine, defenders of Azovstal and pregnant military women are among them. Those whose lives the russians wanted to take, who were called "Nazis "- our strong people who were not broken by battles and captivity", - Yermak noted.
"Denys Prokopenko "Radish", Serhii Volynskyi "Volyna", Sviatoslav Palamar, Denys Shleha and Oleh Khomenko - commanders from Azovstal - they are already safe. This is the result of personal agreements between President Zelensky and President Erdoğan. The russians wanted to blackmail us with their lives, but we will not give them the opportunity to do this with anyone", - the head of the OPU emphasized.
10 foreigners who fought for Ukraine and were threatened with death also were among the released. They are already in the city of Riyadh.
Yermak confirmed that Viktor Medvedchuk was given in exchange for our heroes.
"We exchanged 200 of our heroes for Medvedchuk, who has already given all possible evidence to the investigation. And 5 heroes-commanders of Azovstal - for 55 russian prisoners who have no interest for us", - Yermak told.
He noted that it was a difficult process. "We have 215 released - this is a significant result, which was the result of the correct tactics using a position of strength, including the results of the front-line work of the AFU", - the head of the OPU added.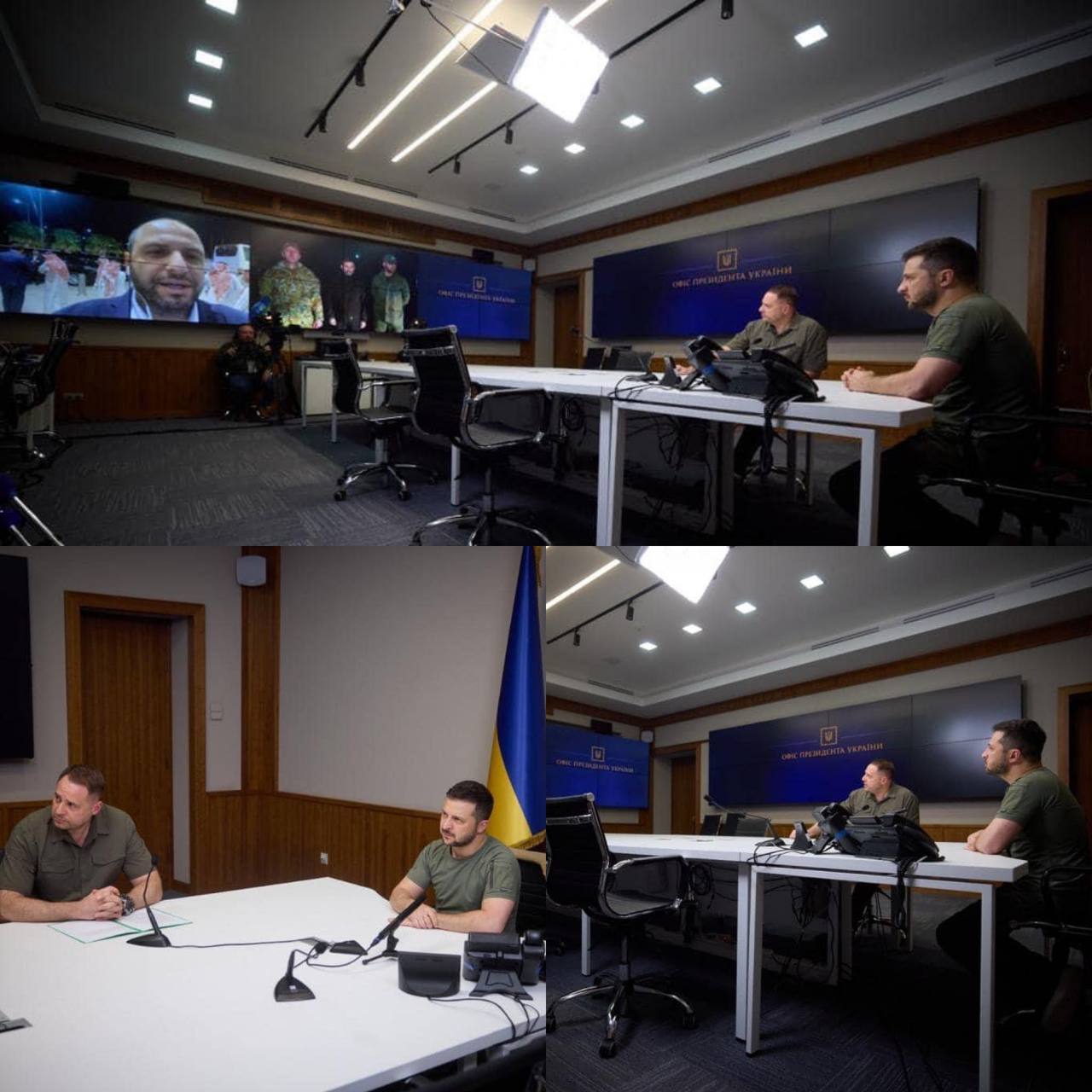 "I am very glad to see our guys free. It is worth living for this. Every life of a Ukrainian is the highest value for us. Each of our citizens will be released. We always return ours. This is an extraordinary success, and I am grateful to everyone involved in this operation - to everyone who carried out this titanic work. I sincerely congratulate our heroes on their return home. We will provide them with all the necessary assistance - medical, social and any other. Their return is a merit of the people of Ukraine. The merit of each and every defender of Ukraine, each and everyone who provides rear for them. There are still many trials ahead. But we are on the side of the light, and the world is on our side. Everything will be Ukraine", - Yermak emphasized.
The coordinating headquarters for the treatment of prisoners of war gave a list of Ukrainian defenders released from captivity.