The battalion of the National Guard of Ukraine named after Kulchytskyi has completely cleared Sviatohirsk, Donetsk oblast, from russian invaders. This was reported in the "Eastern option" Telegram channel.
During the takeover of the city by the Ukrainian military, piles of garbage and vulgar drawings on the walls were found.
"Dirty rashist animals left behind mountains of garbage, devastation and vulgar pictures, turning the captured city into a showcase of the russian world. But we will return Ukraine to Sviatohirsk - we will rebuild and put things in order", - the message says.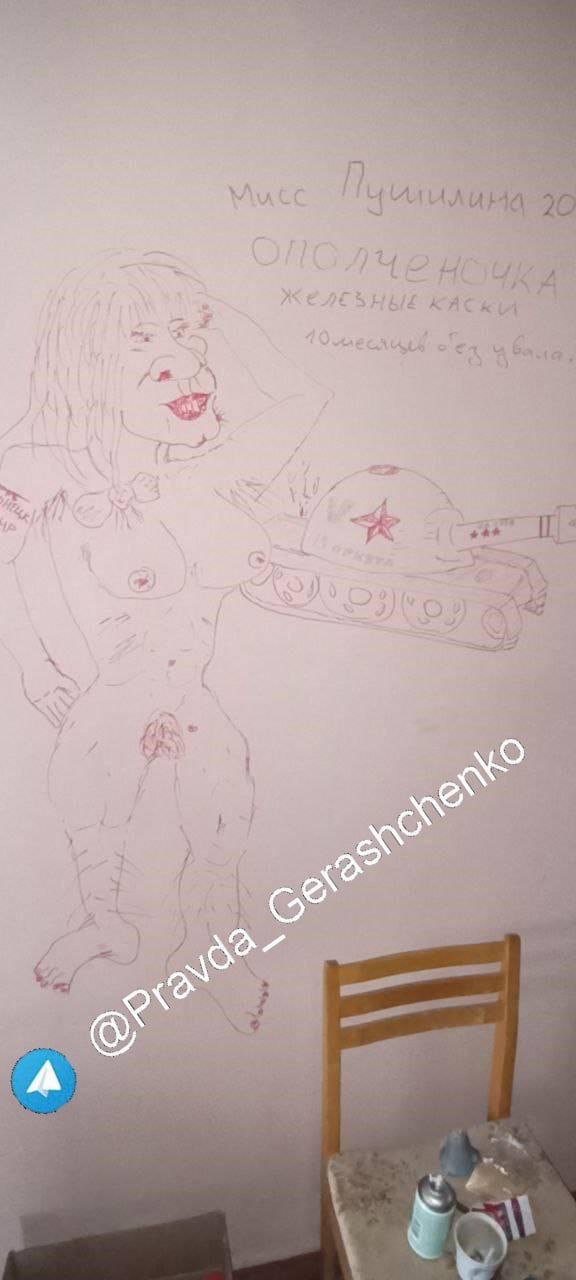 Loading player...
As reported, the Ukrainian flag was hung on the building of the city executive committee in Sviatohirsk on September 12.