A charity concert of Roxolana singer was to take place in the House of Officers in Vinnytsia, which was hit by the russians as a "base of the Nazis", on Thursday. This is evidenced by the poster of the House of Officers, which is one of the main concert venues in Vinnytsia.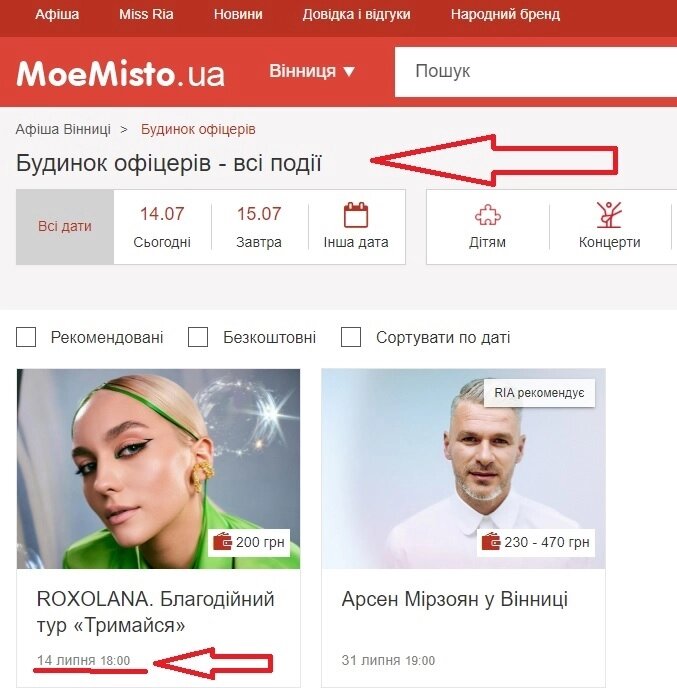 Roxolana, in turn, reported on her Instagram that as a result of shelling by the russian invaders, one of her team members was killed and many were injured.
"During the rocket attacks on Vinnytsia by the russians, part of our team was in the city center, all of them were wounded. Zhenia died. Andriy continues to fight for his life in the operating room in a serious condition. We pray for their lives and the lives of all those who suffered today. We will never forgive. The money for tickets from all concerts will be refunded. Please pray", - she said.
The russian Ministry of Defense cynically stated that the rocket attack in the center of Vinnytsia was carried out on a "temporary Nazi stationing point".