A Russian rocket attack on the center of Vinnytsia resulted in the death of two civilians, including a small child. This was reported on July 14 by head of the National Police Ihor Klymenko.
"Preliminarily, three russian missiles hit the building with office space. The House of Officers and nearby residential buildings also suffered from the strikes", - Klimenko reported.
So far, six people to have been injured and two dead are known as a result of the strike. One of the dead was a small child. Later, according to updated data, it became known about the death of 12 people. Another 30 local residents were injured. The information is still being updated.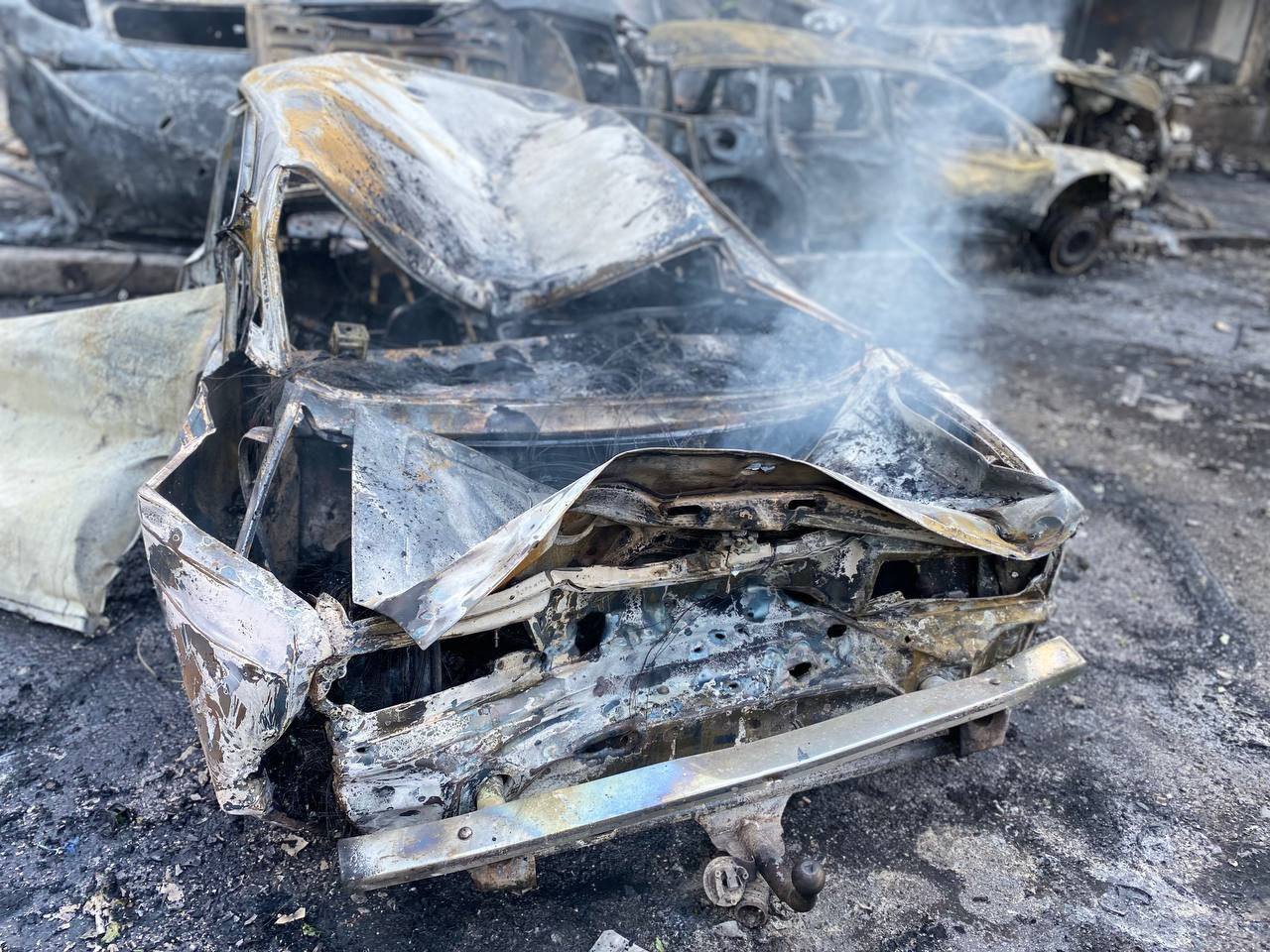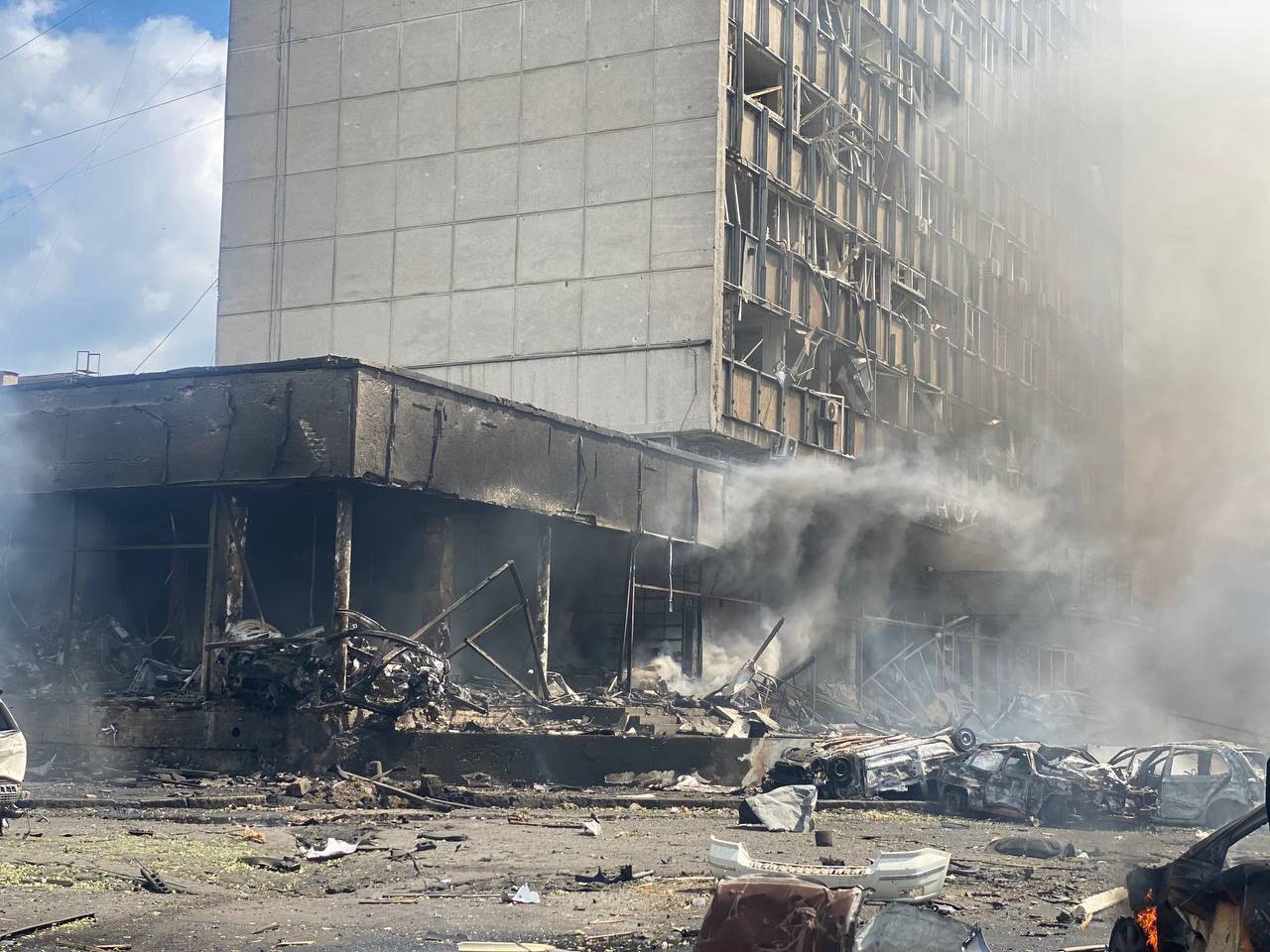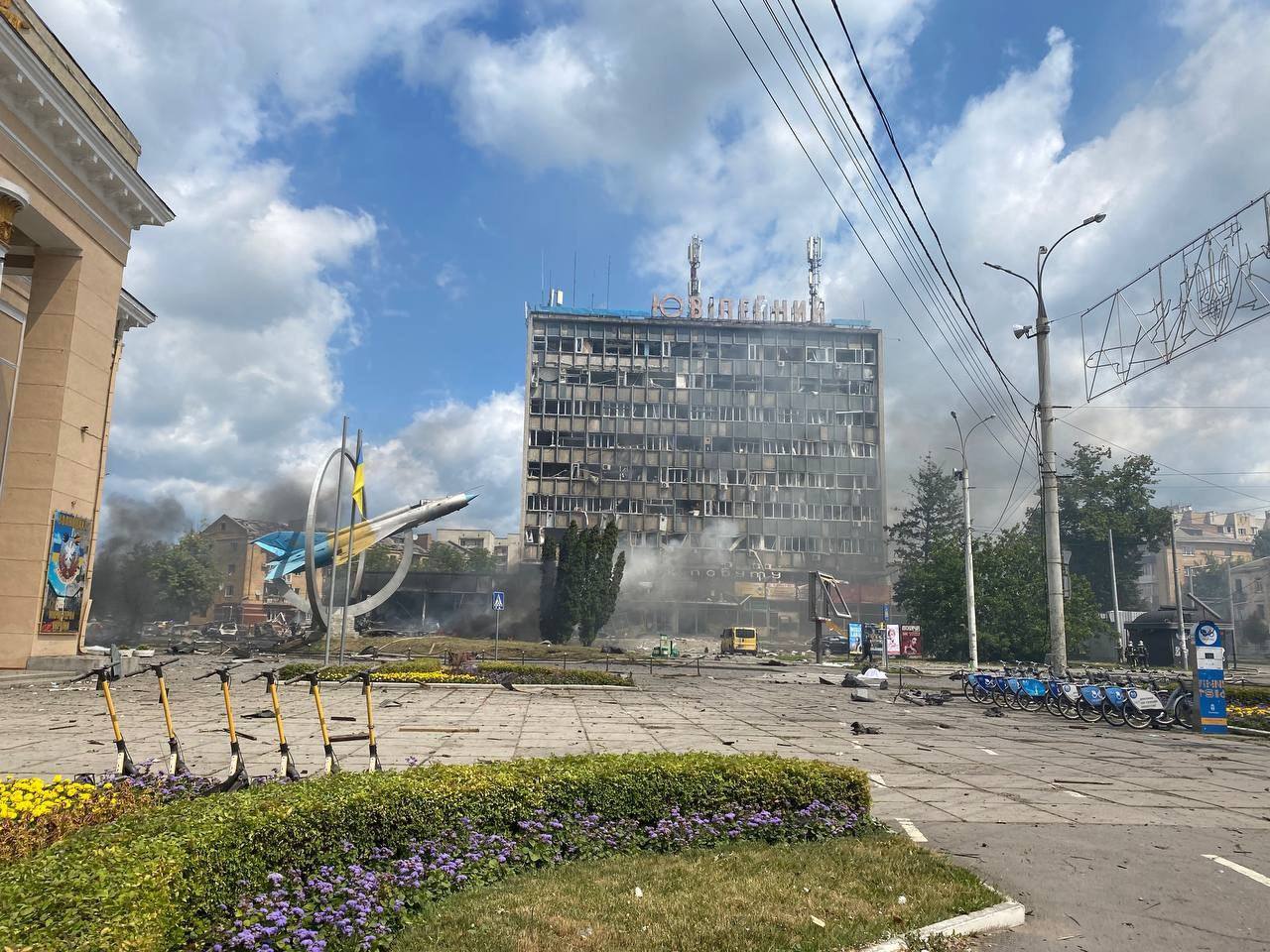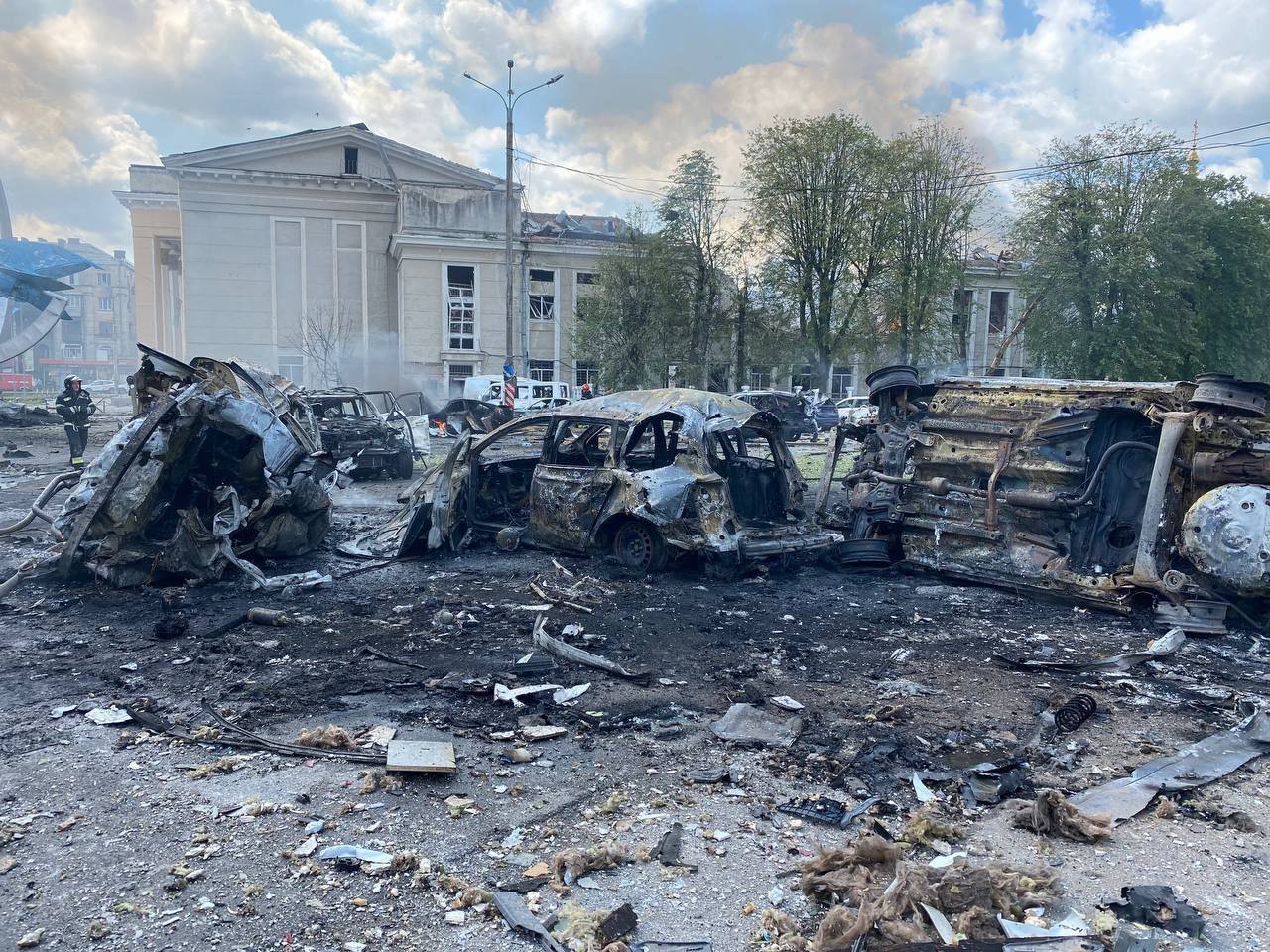 Also, according to the law enforcement officers, a fire broke out at the place of hits, which spread to the nearest parking lot. Rescuers are working to put out the fire, which has engulfed about 50 vehicles. Later it became known that 25 cars burned down. 90 rescuers are on site.
Subsequently, President Volodymyr Zelensky commented on the missile attack on the city center:
"Every day russia destroys the civilian population, kills Ukrainian children and directs missiles at civilian targets. Where there is nothing military. What is this if not an open terrorist act? Monsters. A murderous country. A terrorist country".
Earlier, it was reported that the rashists launched a missile attack on the center of Vinnytsia.