On the night of July 11, Kharkiv was subjected to rocket attacks by russians three times. This was reported by the press service of the oblast State Emergency Service.
One missile hit a six-story residential building in the Osnovianskyi district.
"As a result of the explosion, the entrance of the building was completely destroyed. An 86-year-old woman living in an apartment on the 2nd floor was rescued from the rubble by the State Emergency Service. Fortunately, there were no victims or injured", - the firefighters reported.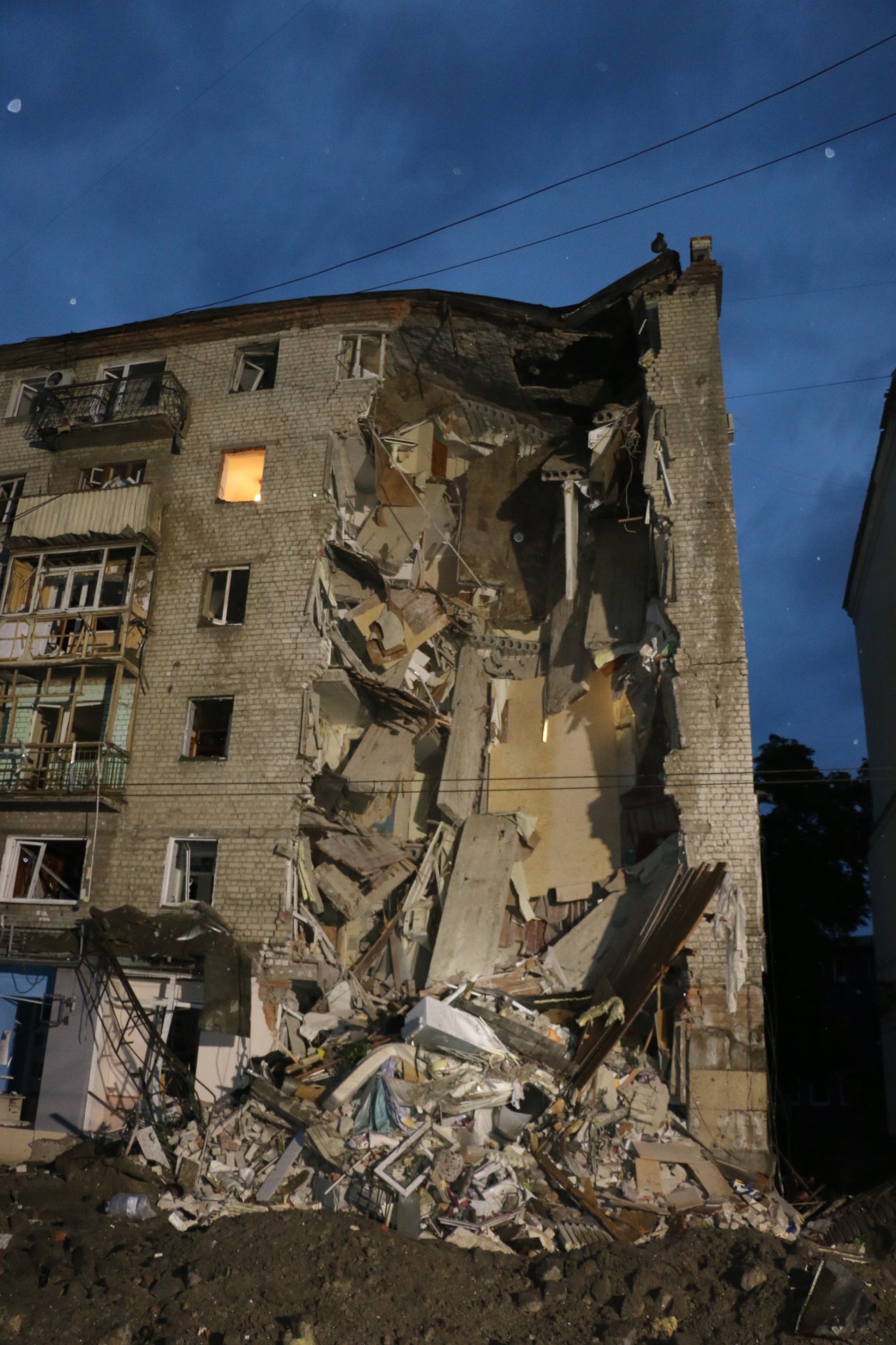 Rescue operations are currently underway at the scene.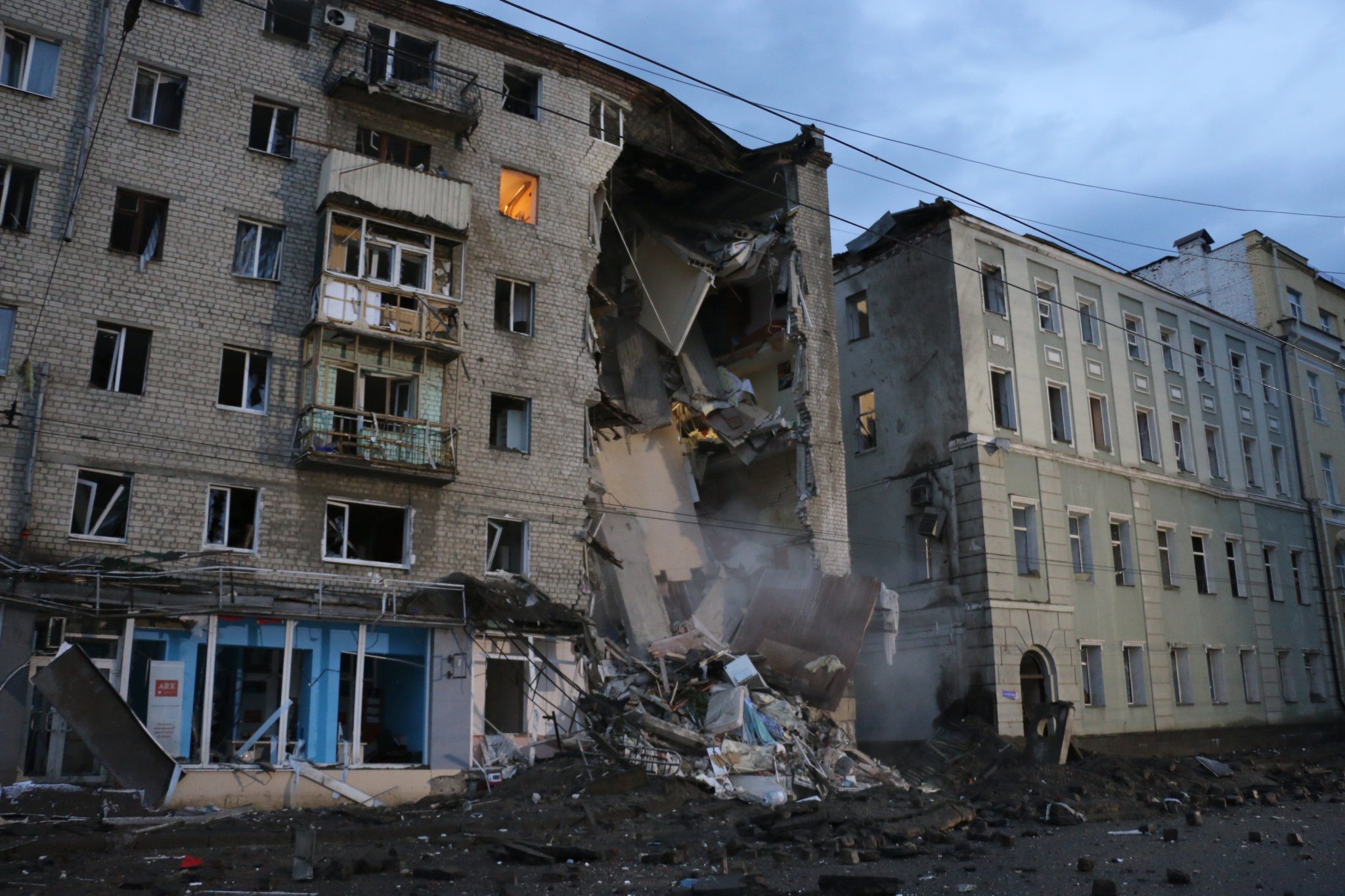 "Two more missiles hit a courtyard near a warehouse building in the Osnovianskyi district, as well as a school building in the Slobidskyi district of the city", - the State Emergency Service said in a statement.