New Cabinet of Ministers of Ukraine includes a few millionaires, - writes Segodnya.
Not all managed to report on their income: Declaration of Andrey Reva (Minister of Social Policy), Ostap Semerak (Minister of Environment and Natural Resources) and Taras Kutovoy (Minister of Agriculture and Food) are available only for the 2014 and Yevgeniy Nyshchuk (Minister of Culture) for (since he did not hold state post). Vadim Chernysh promises to submit his first report soon (Minister on the ATO and the occupied territories).
12 among those, who have made public declarations for 2015, had their dropped and 4 managed to improve their financial situation. "Now the Cabinet has only two millionaire: "old guard" Pavel Petrenko and Arsen Avakov, but soon these Semerak who declared income of 4 million in 2014 may join them,", - writes the newspaper.
The new head of the Cabinet Vladimir Groysman also has a million (more precisely 1.48 million UAH that he declared in 2015) and government loyal company (three colleagues of "Vinnitsa diaspora" - Andrey Reva, Vladimir Kistion, Alexander Sayenko).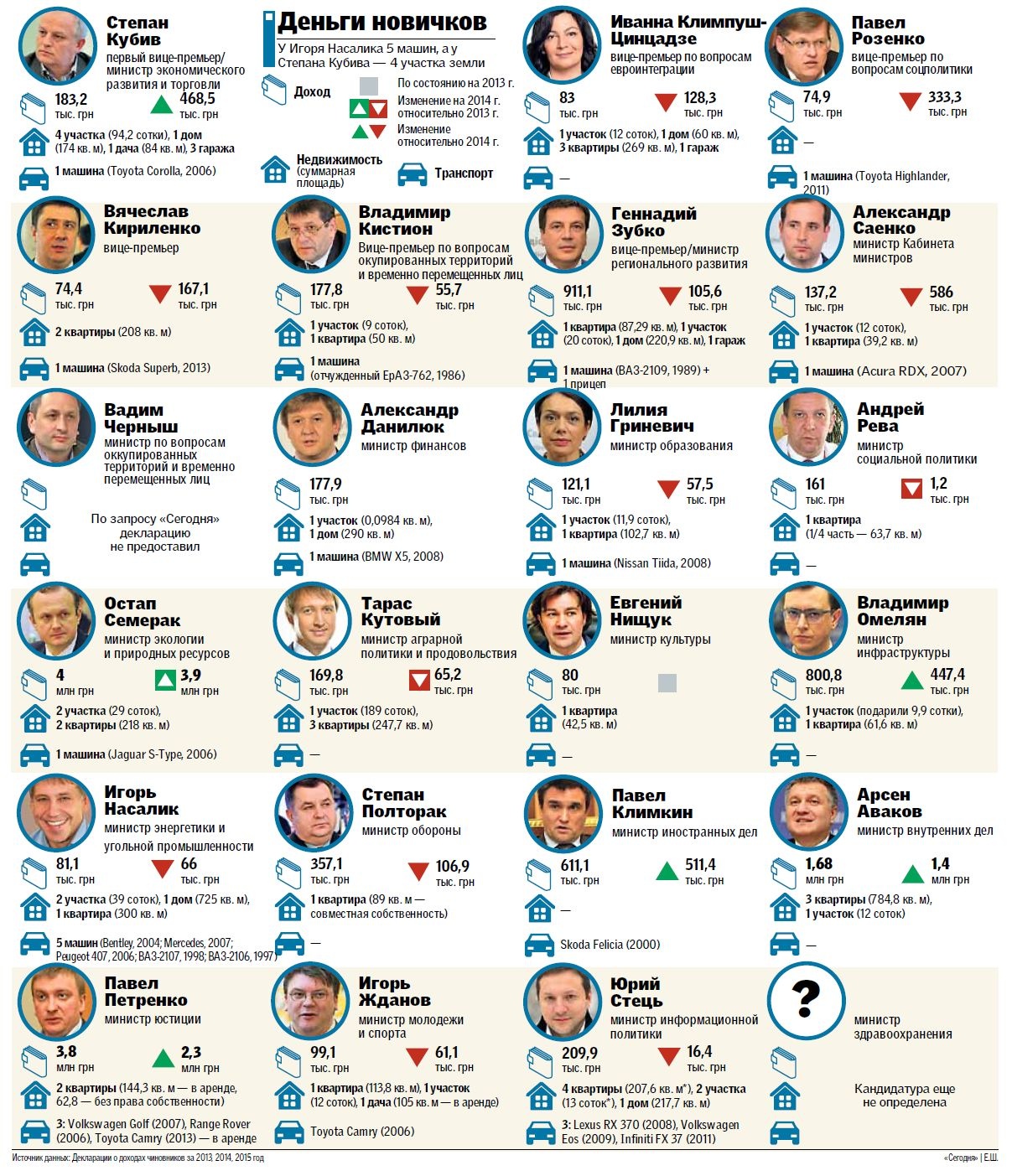 aa