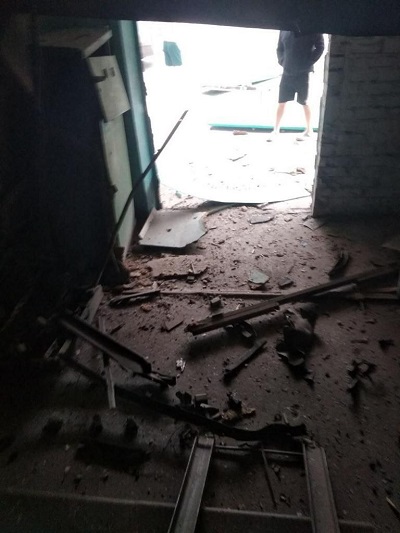 In occupied Enerhodar, an attempt was made to liquidate self-proclaimed "mayor" Andrey Shevchik, member of the Opposition Platform for Life party. This is reported by local Telegram channels.
It is noted that at 8:30 a.m. on Sunday, a device was blown up in the entrance of the house where the mother of the collaborator lives.
The explosion was heard when Shevchik entered the entrance. As a result, his bodyguard was injured. The self-proclaimed "mayor" himself was not injured. He was urgently evacuated in a car with a "Z" swastika.
People write in social networks that most likely, the assassination attempt was committed by the Enerhodar partisans. The authors write that there is total disobedience to the rashists in the city. That small part which nevertheless cooperates with the orcs is being actively included in special lists.
In turn, the legitimate mayor of Ukrainian Enerhodar Dmytro Orlov reported that he had "exact confirmation that the self-proclaimed head of the "people's administration" and his guards were injured in the explosion". They were taken to the hospital with injuries of varying severity.