The Armed Forces of Ukraine blew up two pontoon bridges near Bilohorivka of the Luhansk oblast. This was reported on May 12 by the news agency of the Ministry of Defense with a link to CNN.
"Thanks to the undermining of the bridges, the attempts of the Russian invaders to cross the Siverskyi Donets were thwarted", - the report says.
BlackSky geospatial intelligence company released a photo showing a Russian pontoon bridge crossing the river on May 10, shortly after Ukrainian artillery shelled the area.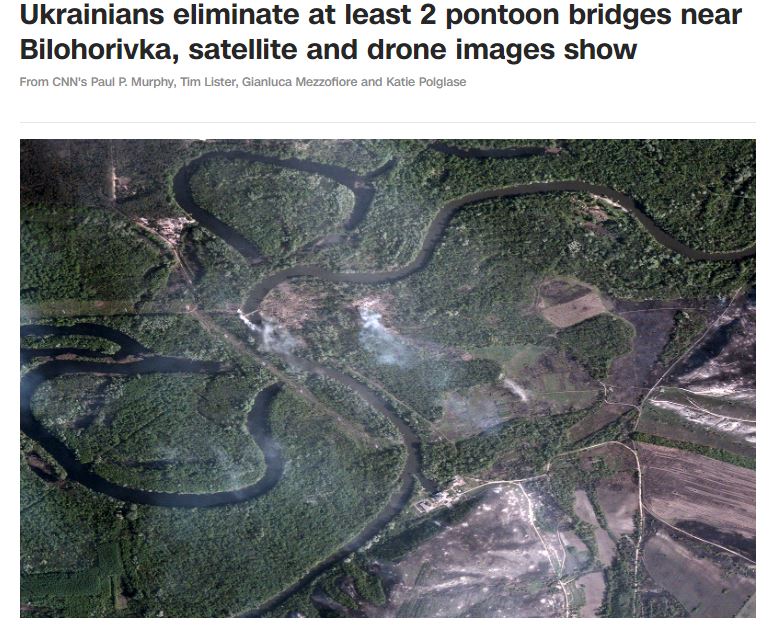 At one end of the crossing, smoke rises from the western bank of the Siverskyi Donets. Smoke and craters are also visible on the eastern bank, including around the military equipment that crossed the bridge.
CNN also published a number of other images of the destroyed pontoon bridges from the social networks, having checked their authenticity and compliance with geolocation.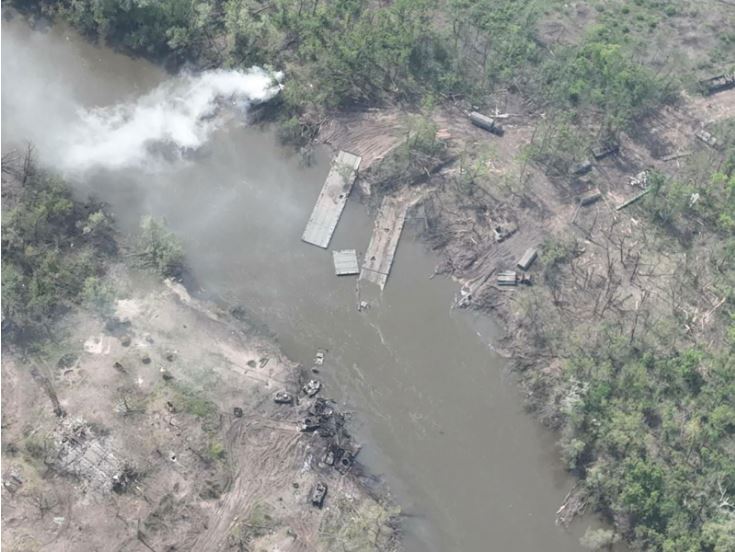 One such photo taken by a drone shows that the occupiers were trying to build a second pontoon bridge across the river.
But it was also blown up by the AFU along with several units of the enemy equipment.