The russian occupiers appointed former People's Deputy Yevhen Balitsky as the so-called head of the civil-military administration of the Zaporizhzhia oblast. This follows from the photographs spread by the puppet authorities of the oblast.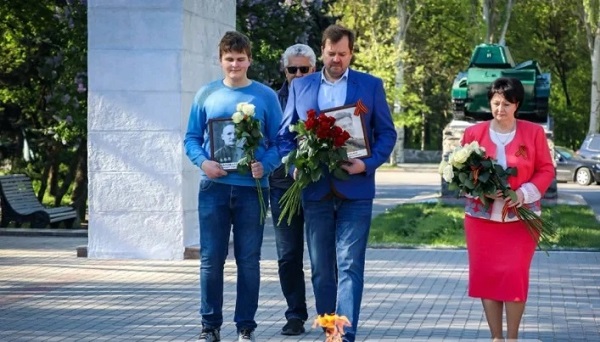 The photo shows Balitsky, along with fake acting head of the civil-military administration of Melitopol Halyna Danilchenko, takes part in the events organized by the occupiers by May 9.
The caption under the photographs confirms his new "appointment".
Yevhen Balitsky is a deputy of the Zaporizhzhia Regional Council from the Opposition Bloc, before that, he was a people's deputy of the VII and VIII convocations (of the Party of Regions parliamentary party and the Opposition Bloc).