Russian Ambassador to Poland Sergey Andreev was poured over with red paint during floral tribute at the memorial cemetery of Soviet soldiers in Warsaw. Russian media write this.
The protest action against the representative of the aggressor country was called "an attack on the head of the Russian diplomatic mission".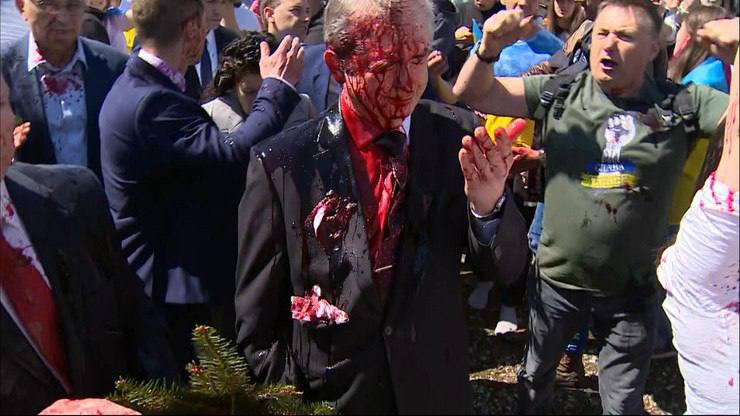 Loading player... 
 Loading player... 
Earlier, the russian embassy in Poland stated that it was "forced to limit" the format of the events on May 9 after "a wave of calls on the Internet for protest campaigns, up to and including physical violence".