Photographs of the Moskva guided missile cruiser sinking in the Black Sea after a fire on board show that it was not a storm and strong waves that caused its sinking, as the russian ministry of defense claimed. The photo was verified by the Oryx project, which analyzes information about military conflicts from open sources, - Suspilne reports.
The published photographs show that the cruiser is shifted towards the left side and is sinking. At the same time, there are no noticeable waves on the sea surface. According to the official version of the ministry of defense of the russian federation, Moskva sank while being towed "in conditions of stormy sea".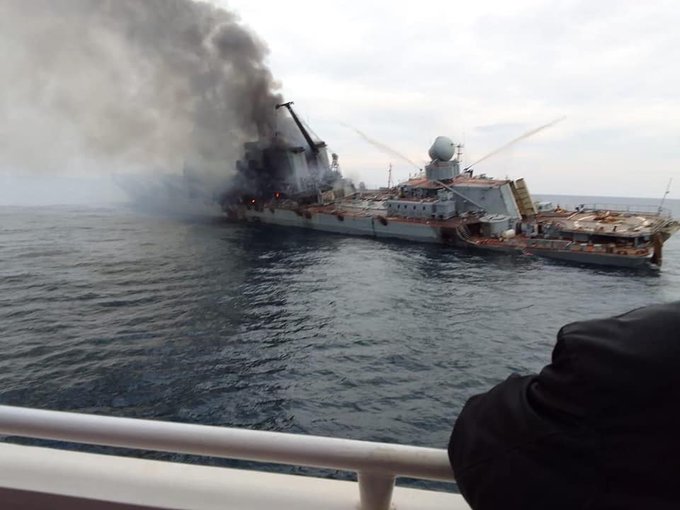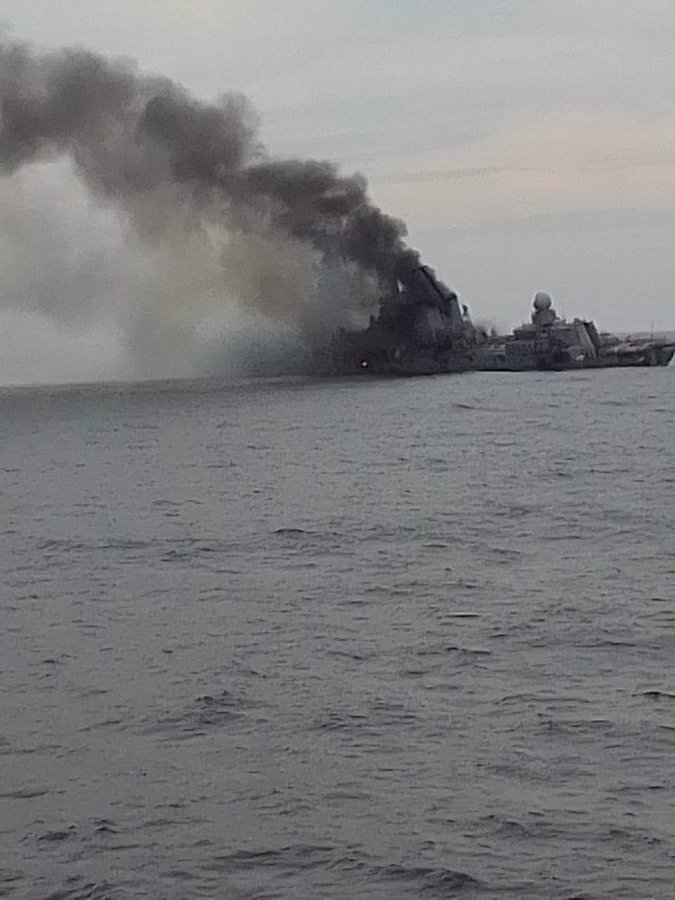 As reported, on April 13, the Ukrainian military hit the Moskva russian guided missile cruiser with Neptune missiles.