The village of Borodianka in the Kyiv oblast was liberated four days ago. After a month of occupation, the rashists left there almost nothing. The occupiers shot unarmed people down and did not allow them to be taken out from under shelling. Acting village council chair Heorhiy Yerko told about the horror of the occupation, - Obozrevatel writes.
"The first days, when the columns passed, they shot civilians down and shelled residential buildings. Not paying attention to the fact that no one opened fire on them. Our territorial defense had only machine guns. But they shelled both houses and residents", - Yerko told.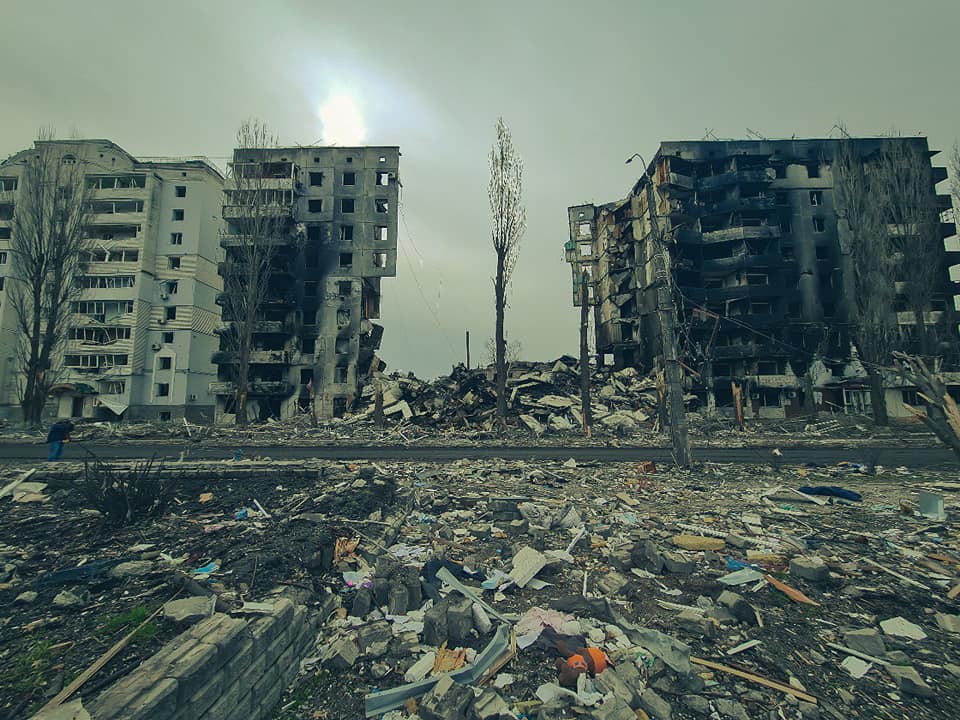 At the very beginning, when the Borodianka residents tried to leave the village by their own cars, the russian occupiers opened fire on them from machine guns. Then the first dead appeared – 8 residents of the village.
Later, the russians fired at people not only with machine guns, but also with heavier weapons.
"It was our village that suffered from the first air strike. Bombs were dropped on 9-story houses. Those people who were in the basements were buried alive. We immediately tried to dig them out. An air raid alert was announced. Then the columns went again - tanks and armored personnel carriers - and fired at those cars and people who tried to dig people out. We turned to them in writing - they not allowed us to dig", - Yerko recalls.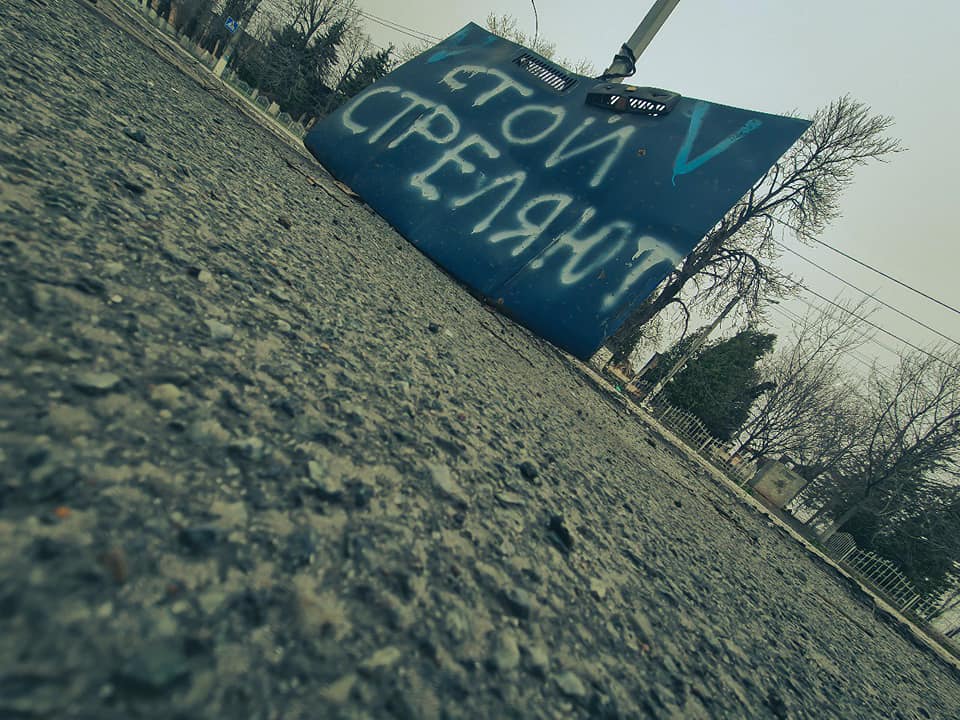 No one can say yet how many people are still buried under the rubble of high-rise buildings.
"Further on, our town was occupied. During the occupation, no one gave us any green corridors for the release and removal of people. The so-called "green corridor", when we first achieved it, existed not from 9 a.m. to 3 p.m., but only for 1 hour 20 minutes. We evacuated about 400 people from the boarding house. But no one helped us during the evacuation. We, the people, the State Emergency Service and those who came from the boarding house... The buses were forced to leave in an hour and 15 minutes", - the village head says.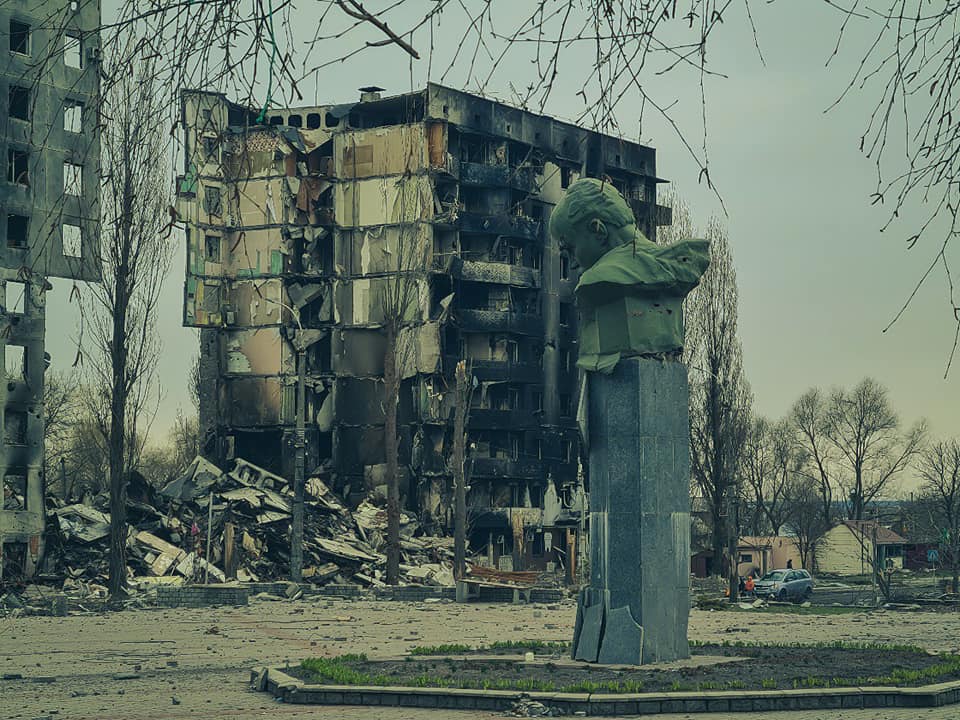 Subsequent attempts to evacuate civilians failed: there were battles around Borodianka.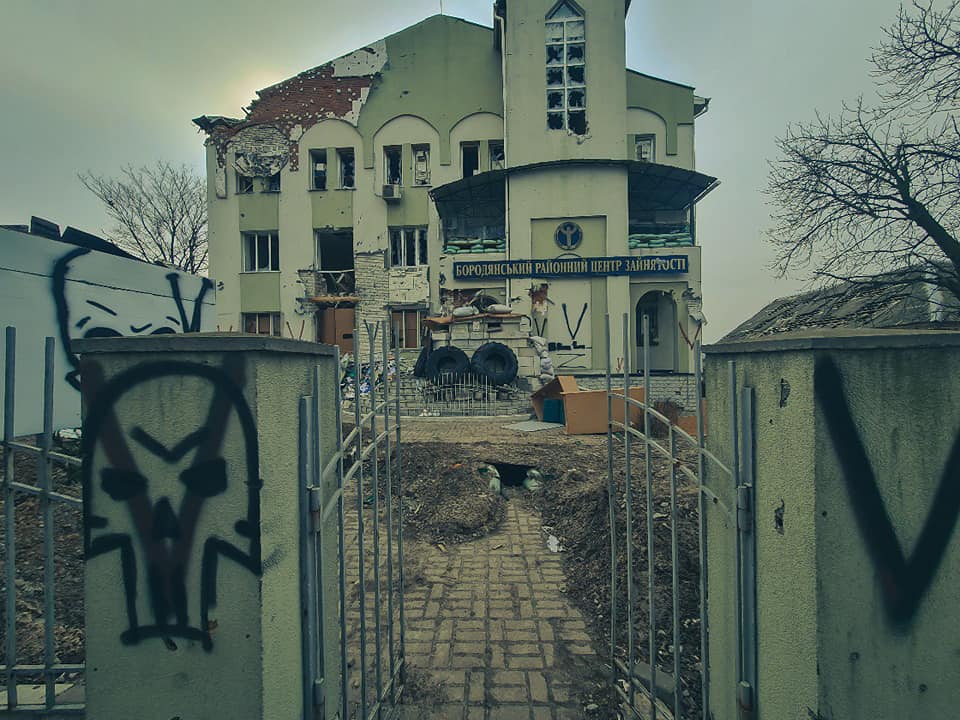 "We were able to get to those settlements from where it was possible to evacuate the people only for the third time... There was no connection in Borodianka for about 10 days. We did not know how to notify people that we were going to release them, so at our own risk, we sent daredevils who simply ran down the street and shouted that an evacuation was underway and they would be taken to our Ukraine", - Yerko recalls.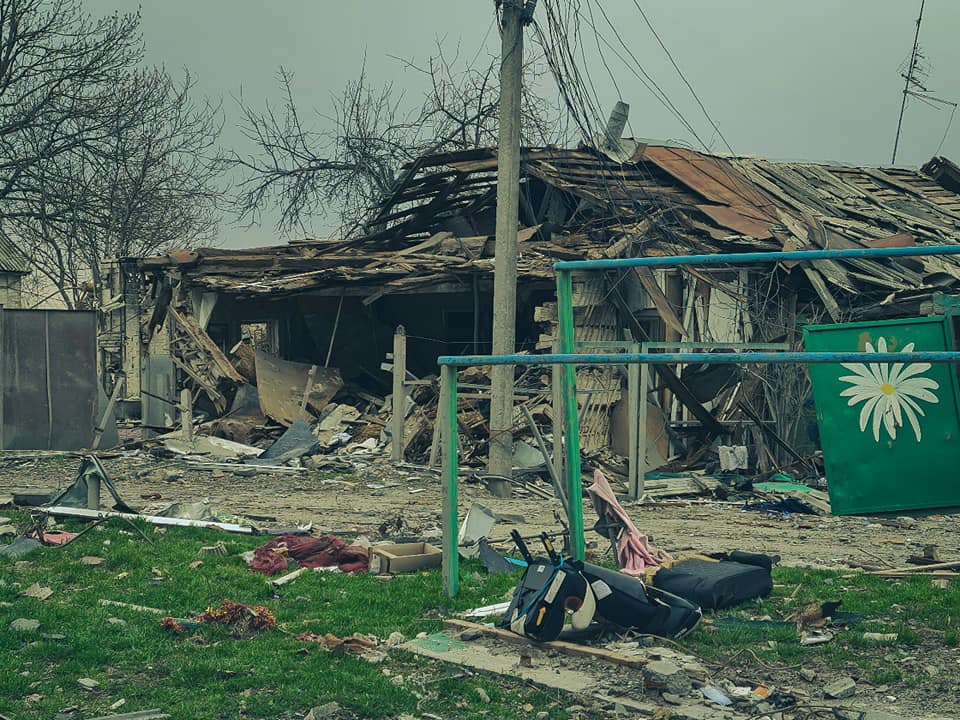 The village was de-occupied 4 days ago. The bodies of the murdered Ukrainians are still being found here.

"We have been got the heroes who died here on our territory out already for 4 days. The headquarters is working. Mine clearance is underway, because many houses are mined. There is already one accident: a person who was trying to clear mines exploded", - the village head says.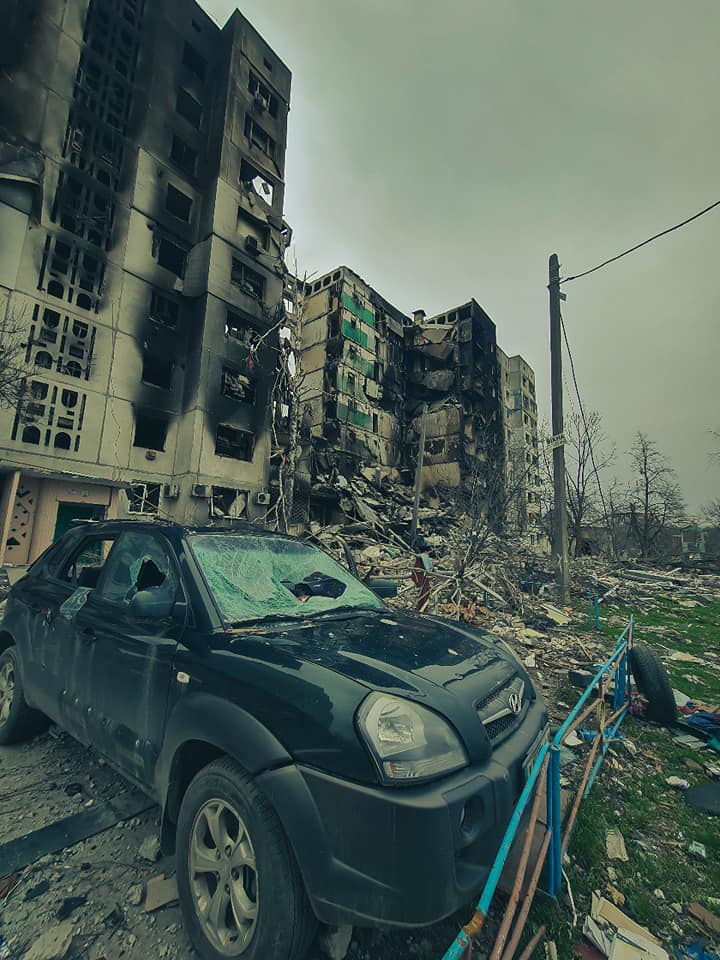 There are 3 special demining teams working in Borodianka. Work is underway to restore power lines. The length of the destroyed lines is measured in kilometers. Experts from other areas will be involved in the restoration. Gas supply is also being restored, since many medium and low pressure gas pipelines have been broken.
The entire infrastructure has been destroyed. Specialists are looking for houses that can still be restored. Work continues to restore communication. Patrols began to walk along the streets: they catch marauders.
"I think that if they help us, and we are all united, then we will overcome both devastation and hunger. Humanitarian aid has come and is coming from everywhere. Today we are trying to provide all villages and settlements with food", - Yerko told.