The border guards have clearly observed the norms of the law while former President of Ukraine Petro Poroshenko passed through passport control at the Zhuliany airport (Kyiv). This was reported by the State Border Guard Service of Ukraine.
"The State Border Guard Service ensures the search of persons hiding from the pre-trial investigation and the court at checkpoints through the state border, as well as the execution of instructions from law enforcement agencies in the prescribed manner. In the course of control measures, the border guards informed representatives of law enforcement agencies about the arrival of Petro Poroshenko in Ukraine", - the State Border Guard Service of Ukraine noted.
"The border guards also recorded manipulations from individuals who allegedly try to prevent this person from entering Ukraine. It should be noted that not a single citizen of Ukraine can be limited in the right to return to Ukraine", - the department notes.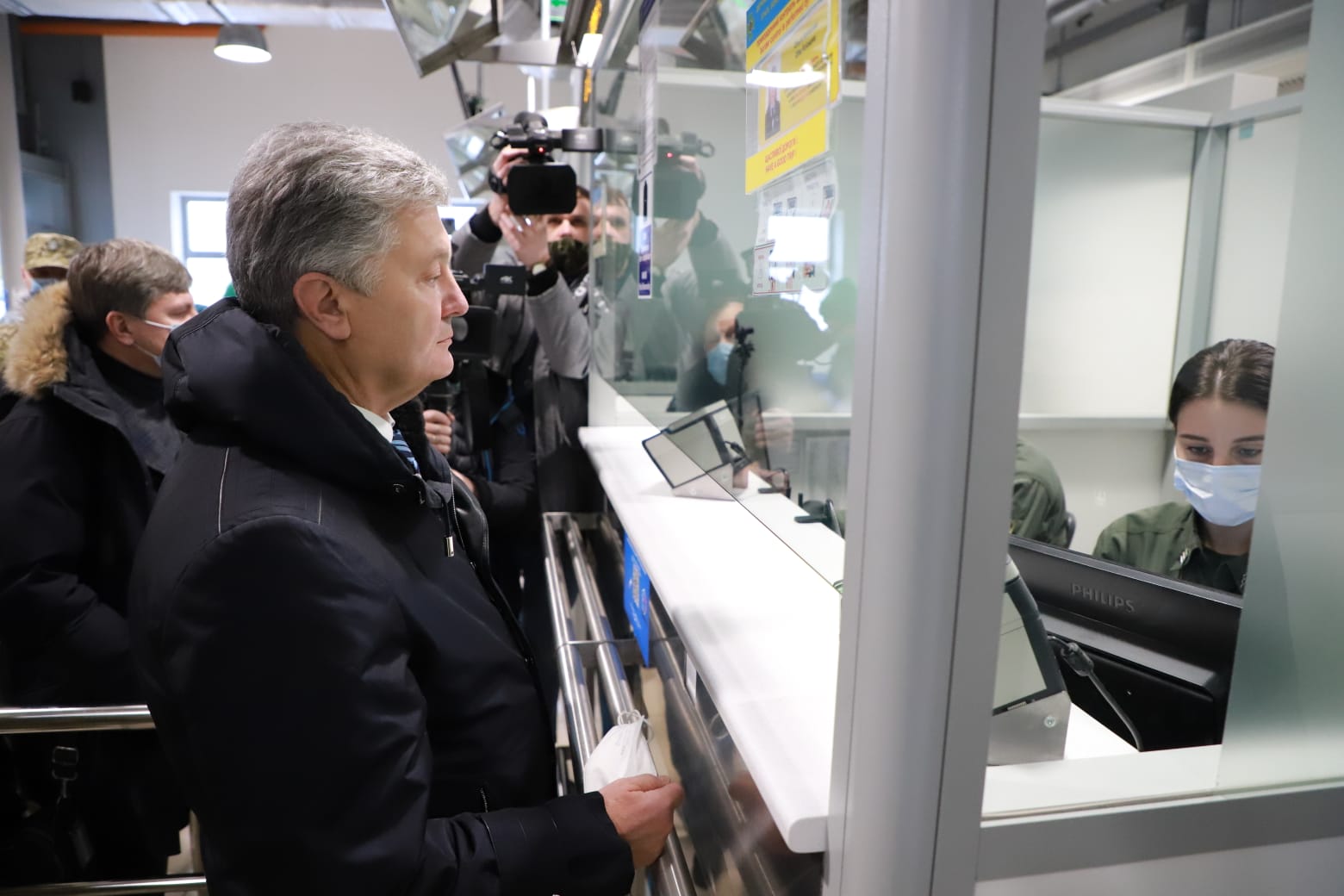 As reported, Poroshenko arrived in Kyiv on a flight from Warsaw at 9:00 on January 17. There was a delay when passing through passport control, during which representatives of the State Bureau of Investigation tried to read out a number of documents to Poroshenko. Poroshenko himself stated that they did not return his passport within 15 minutes, and assessed this as an attempt to prevent him from entering Ukraine.
After speaking to supporters gathered at the airport, Poroshenko went to the Pechersk District Court of Kyiv, where a meeting will be held at 11:00 on choosing pre-trial restrictions for him.