A large fire occurred on the territory of ambulance station in Kramatorsk on December 17, - the press service of the State Emergency Service of Ukraine in the Donetsk oblast reports.
The Rescue service received a message today at 08:29 about a fire at the base of a separate structural unit of the municipal medical and preventive treatment facility "Regional Center for Medical Aid and Emergency Medicine" of the Ambulance Station.
Rescuers established that two ambulances were burning and that there was dense smoke contamination in the garage building. The head of extinguishing the fire announced an increased callout due to the threat of fire spreading to other vehicles.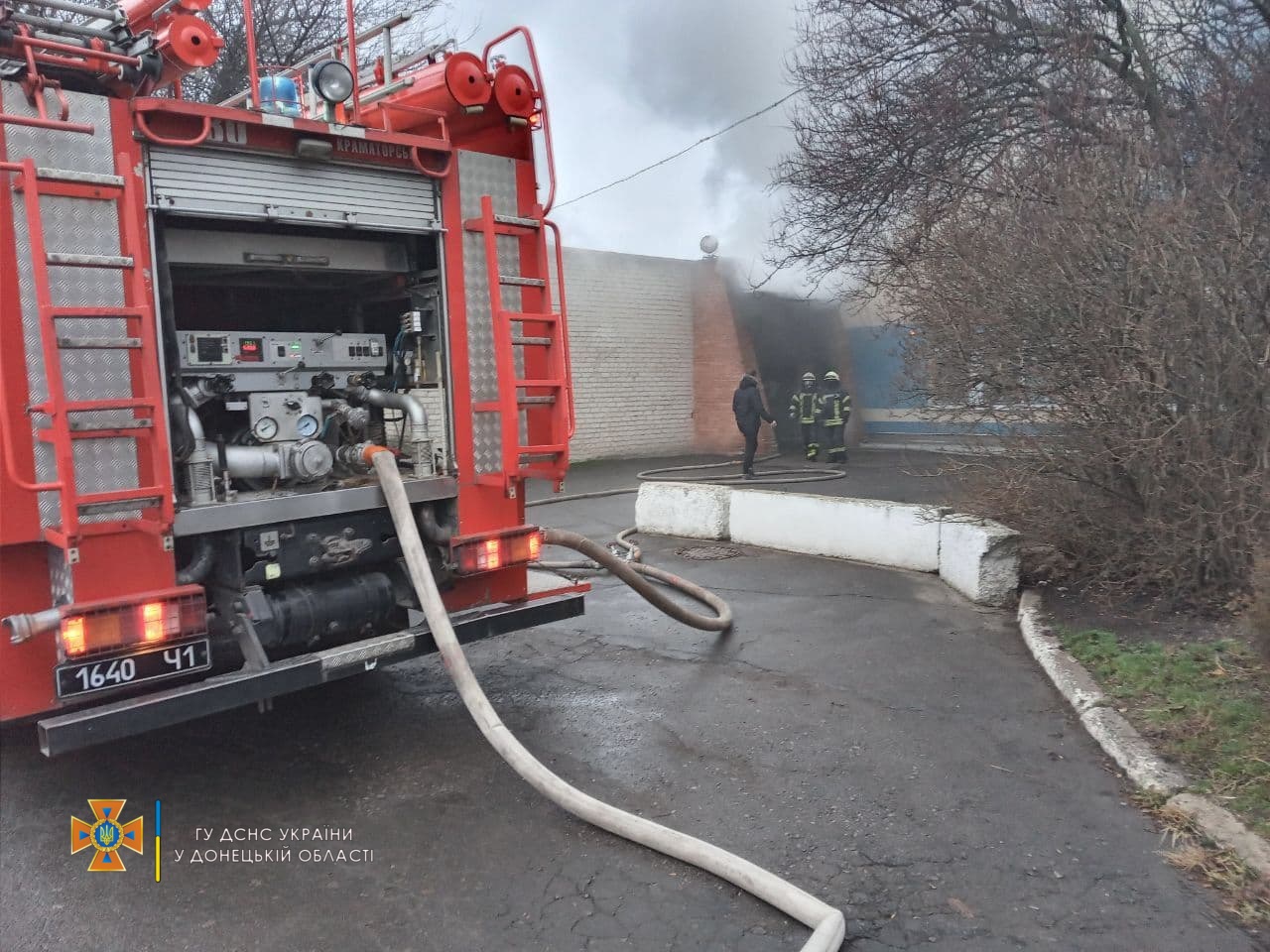 An ambulance driver born in 1964 was injured as a result of the accident, two ambulances were destroyed, and four more were damaged.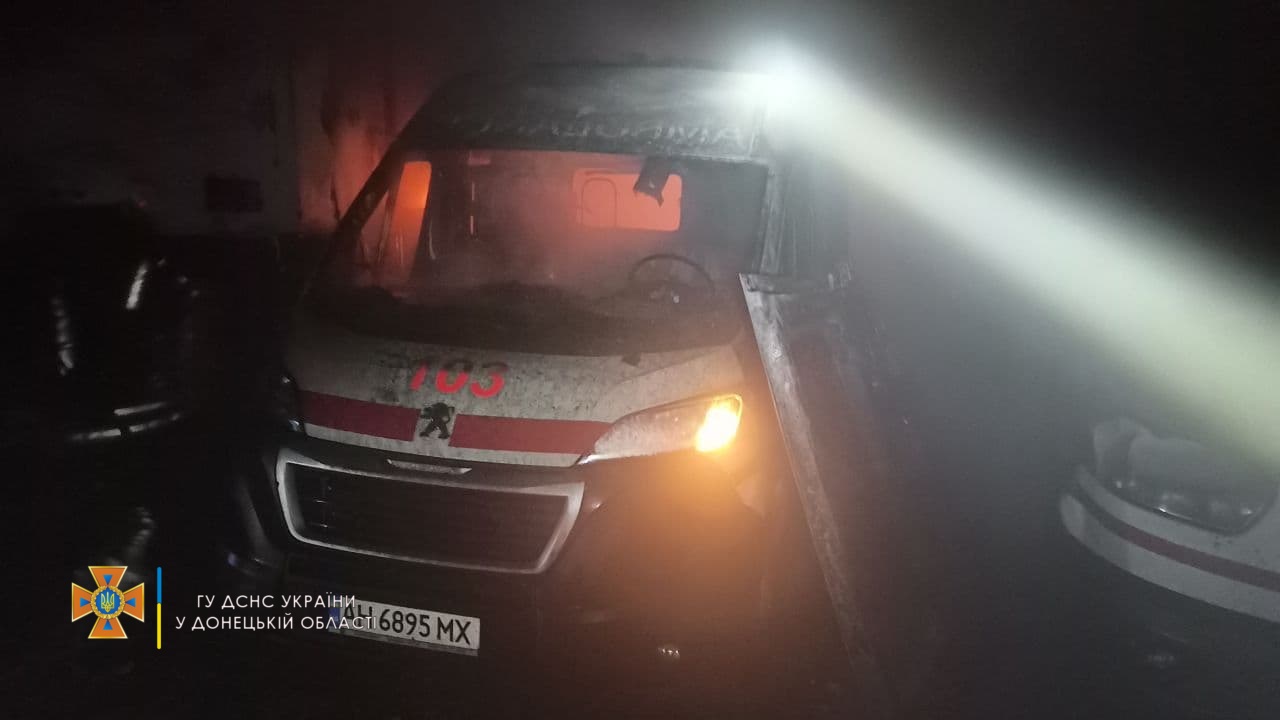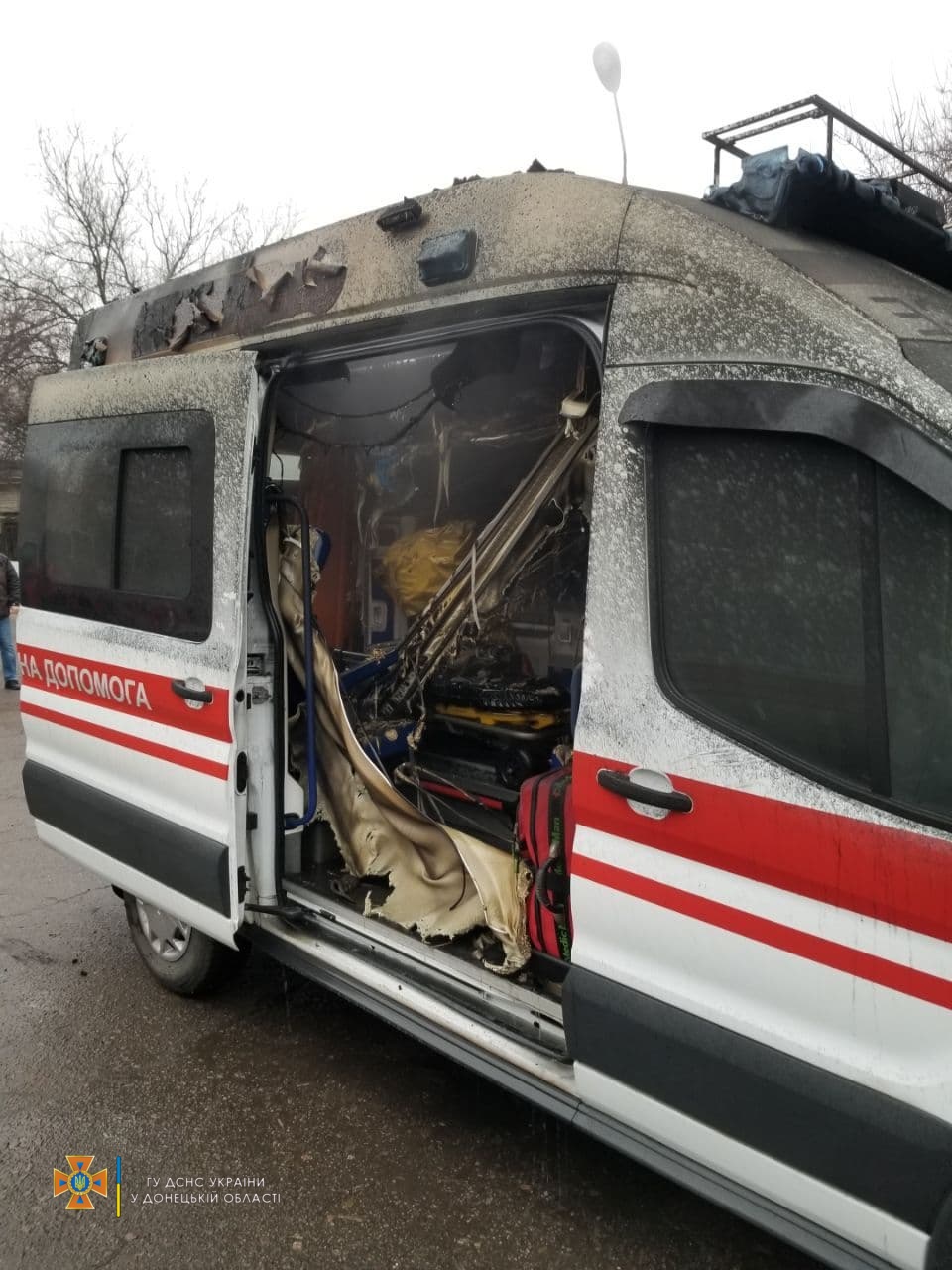 The fire was isolated at 08:57 and brought under control at 09:06. The reasons and circumstances of the incident are being established by experts.