During his official visit, President of Ukraine Volodymyr Zelensky has presented Germany with a picture of displaced artist from the occupied Donbas Serhiy Tkachenko, dedicated to the Ukrainian rally in the pro-Russian rebellious Donetsk. The author of the picture himself wrote this on his Facebook.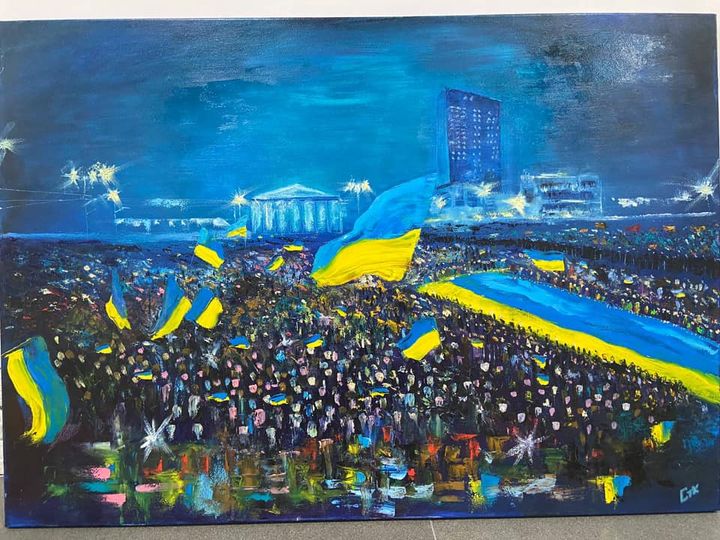 The subject of the painting entitled "March 5" reveals dramatic events of the spring of 2014, when, in the conditions of mayhem of pro-Russian forces, 10 thousand Donetsk patriots came to the Lenin Square in Ukrainian Donetsk. They spoke out for the territorial integrity of the country with Ukrainian flags and Ukrainian symbols.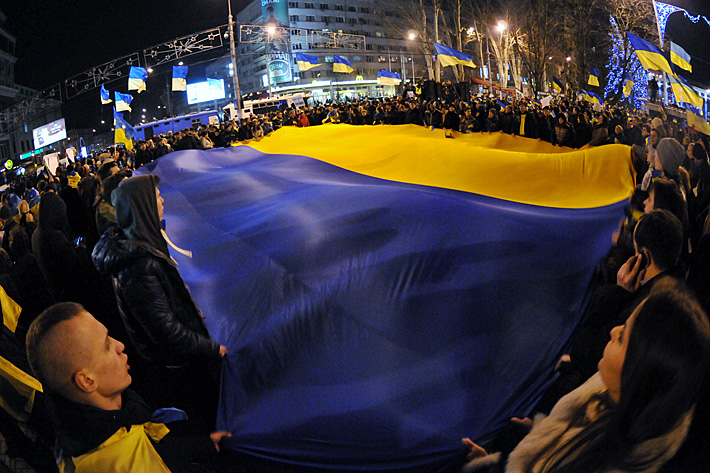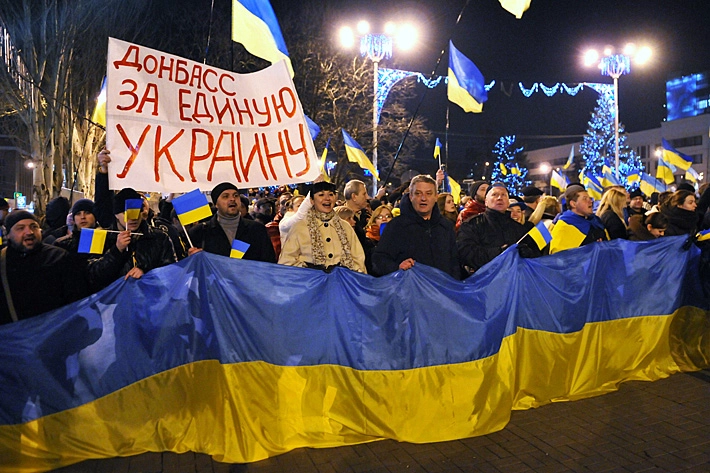 Pro-Russian activists pelted the rally participants in support of the unity of Ukraine with chicken eggs. After the end of the event, the protesters were attacked by people with St. George ribbons and red armbands on their hands. According to the press service of the Donetsk Regional State Administration, seven people turned to doctors for help as a result of the massacre.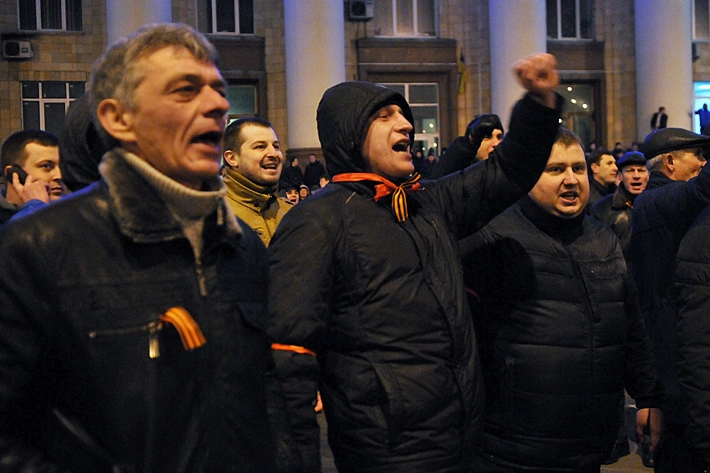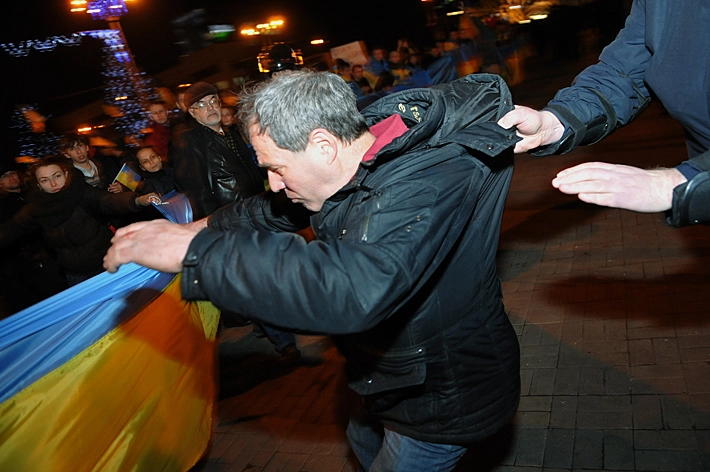 "I was addressed by people who wanted to buy one of my paintings as a displaced artist. They chose painting "March 5. Can you imagine my surprise when I learned that the State Administration of Affairs is going to buy the painting as a gift from President of Ukraine Volodymyr Zelensky to one of our international partners. Finally, I heard that the President presented this gift during his recent official visit to Germany", - Serhiy Tkachenko told how the artistic image of Ukrainian Donetsk turned to be in Germany.
"It is also very important for me that Volodymyr Zelensky chose a picture with this subject, which depicts the largest pro-Ukrainian rally in the central square of Donetsk on March 5, 2014, as a gift and creative support for his diplomatic efforts. It is, in fact, the recognition of role, efforts and aspirations of hundreds of thousands of Donetsk residents, who dream, aspire and continue to work in order to utter the phrase with tears in their eyes and feel that: Donetsk is Ukraine", - the artist continued.
Photo from the OstroV's archive. A detailed photo report from the rally on March 5, 2014 can be viewed HERE