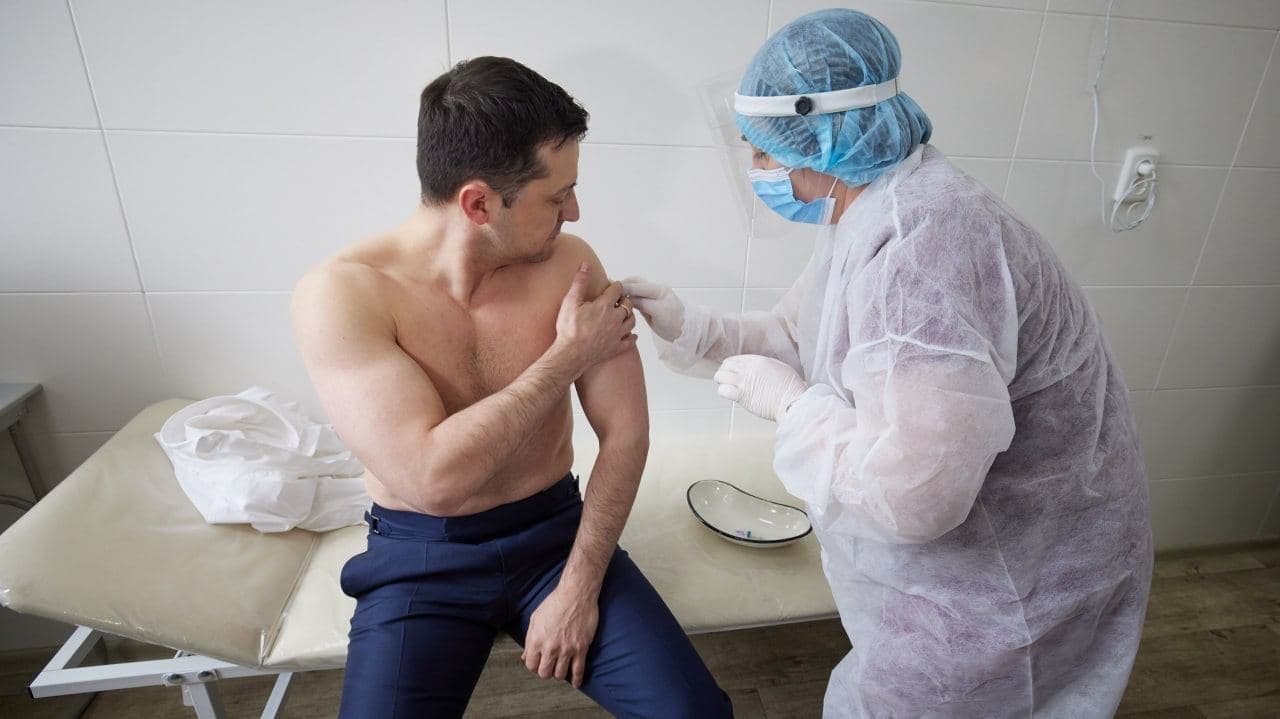 During a visit to the JFO zone, President of Ukraine Volodymyr Zelensky was vaccinated against coronavirus with the Indian AstraZeneca (Covishield) vaccine and assured that it was completely safe for use. Luhansk oblast, March 2
"Got vaccinated against #COVID19. Did this on the frontline with our soldiers as Supreme C-in-C. The same Oxford/AstraZeneca (Covishield) from India, which was delivered 1st to Ukraine & received by millions of people in the world. Vaccine will let us live without restrictions again", - the head of state wrote on his Twitter.
Zelensky is in the JFO zone today with a working trip. President of the European Council Charles Michel went to the Donbas with him.