Russian occupiers are blocking the operation of checkpoints on the contact line in the Donbas and return citizens, who tried to use the checkpoints, to the Ukrainian-controlled side. This is said in the group of the Ukrainian delegation in the TCG in the Telegram-channel.
As previously reported, the Ukrainian side opened the Hnutove, Marinka, Mayorske (Donetsk oblast), Stanytsia Luhanska, Shchastya and Zolote (Luhanska oblast) checkpoints for operation today at 08.00 a.m..
However, the occupiers did not allow citizens who crossed the Ukrainian checkpoints to pass, and they had to return back on foot.
The State Border Guard Service recalled that all checkpoints on the contact line, which operate daily from 8 to 16, have been resumed its operation from today. However, the actual pass is blocked on most road corridors by pro-Russian militants. They claim that they oppose the penetration of persons infected with coronavirus from the territory of Ukraine in this way.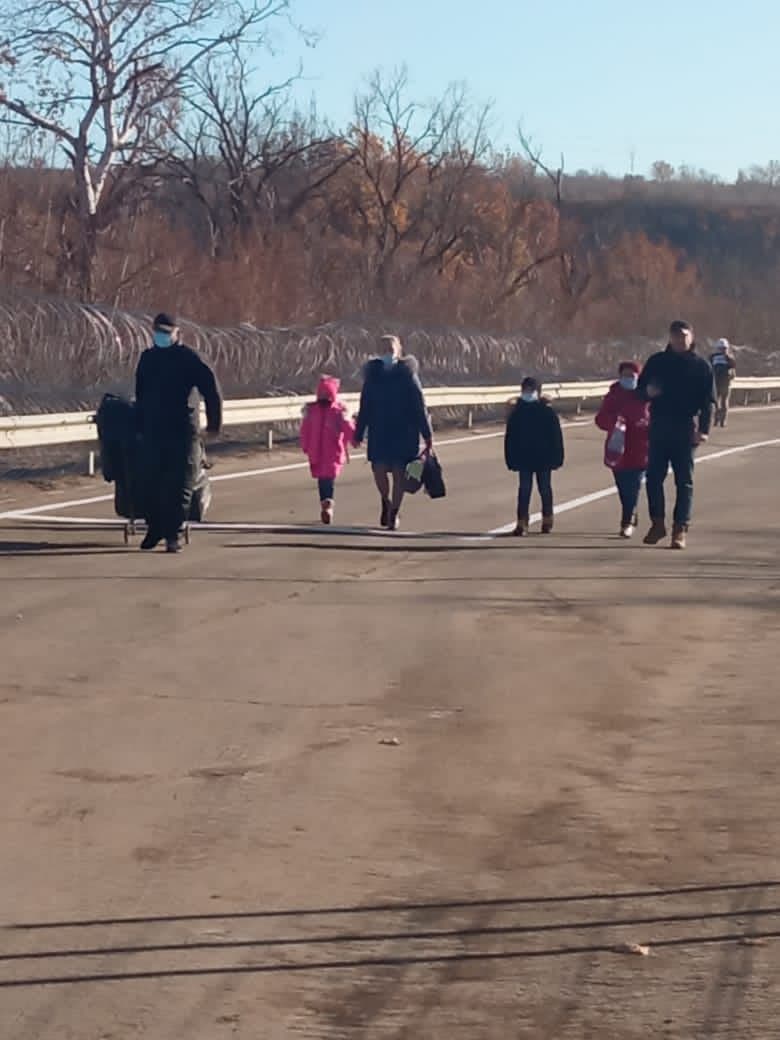 The State Border Guard Service of Ukraine confirmed that all the persons who were registered today by the border guards at the Shchastya checkpoint to enter the temporarily occupied territory had returned because representatives of illegal armed formations refused to let them through.
The bus, which was provided by the Ukrainian authorities, returned six people, including two children.
Two more people returned on their own. Now there are no more people willing to leave for the temporarily occupied territory at the Shchastya checkpoint. Not a single person came from the occupied territory, - the border guards write.
The group of the Ukrainian party in the TCG writes that a meeting of the political and humanitarian subgroups of the Trilateral Contact Group on the settlement of conflict in the Donbas began this morning in the mode of videoconference. The agenda includes the issue of ensuring the movement of Ukrainian citizens through the checkpoints.
A general meeting of the TCG at the level of heads of delegations will be held tomorrow, on November 11.