Two people have died as a result of an accident of a minibus carrying out illegal transportation from CADO to the controlled territory of Ukraine through Russia. This is reported by Russian media.
It is noted that the tragedy occurred near the Russian-Ukrainian border in the Voronezh oblast of the Russian Federation on the night of August 31.
Apparently, the 37-year-old driver of the Renault Trafic minibus fell asleep at the wheel and drove into a ditch. As a result of the car rollover, he, as well as his passenger, a 72-year-old woman, died from the injuries. Five more passengers survived and were taken to the hospital for assistance with injuries of varying severity.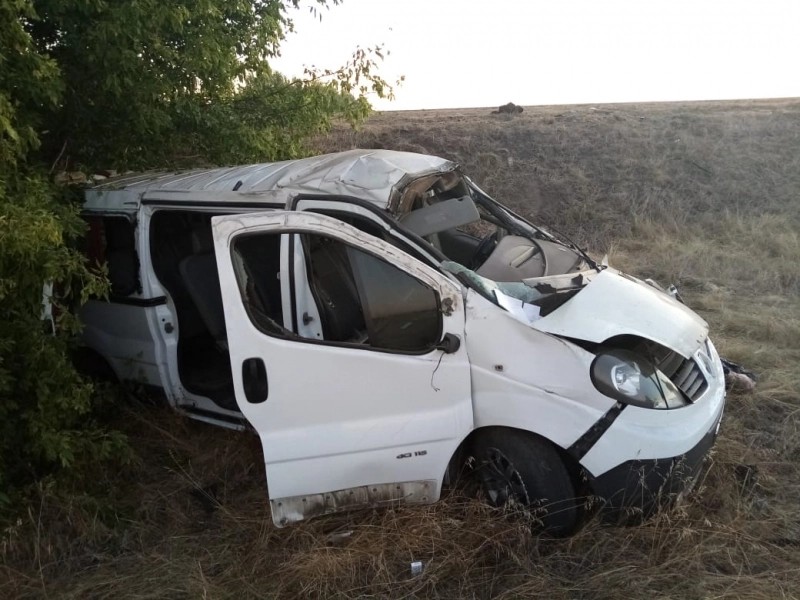 The route of the minibus ran from occupied Donetsk through Rostov-on-Don to Belgorod, which is located not far from the nearest checkpoint on the border of the Russian Federation with Ukraine. This flight transported six people from the occupied part of Donetsk oblast to the controlled territory of Ukraine. For some reason, the prosecutor's office of the Voronezh oblast called the dead and injured "citizens" of the "DNR", unrecognized by Russia.
As reported, under the pretext of combating the spread of COVID-19, occupation authorities of the "DNR" almost completely blocked the possibility of free movement across the contact line, so Ukrainian citizens are forced to leave/enter from the zone of occupation through the territory of Russia. On average, a trip from occupied Donetsk to controlled Mariupol takes 25-28 hours.