ATO participant, illegally held in the Russian Federation, Nadezhda Savchenko stopped the hunger strike. Defendant's lawyer Mark Feigin stated it on Twitter.
"I have just visited Nadia. She stopped a hunger strike at the request of the President Petro Poroshenko and her compatriots," - said the statement.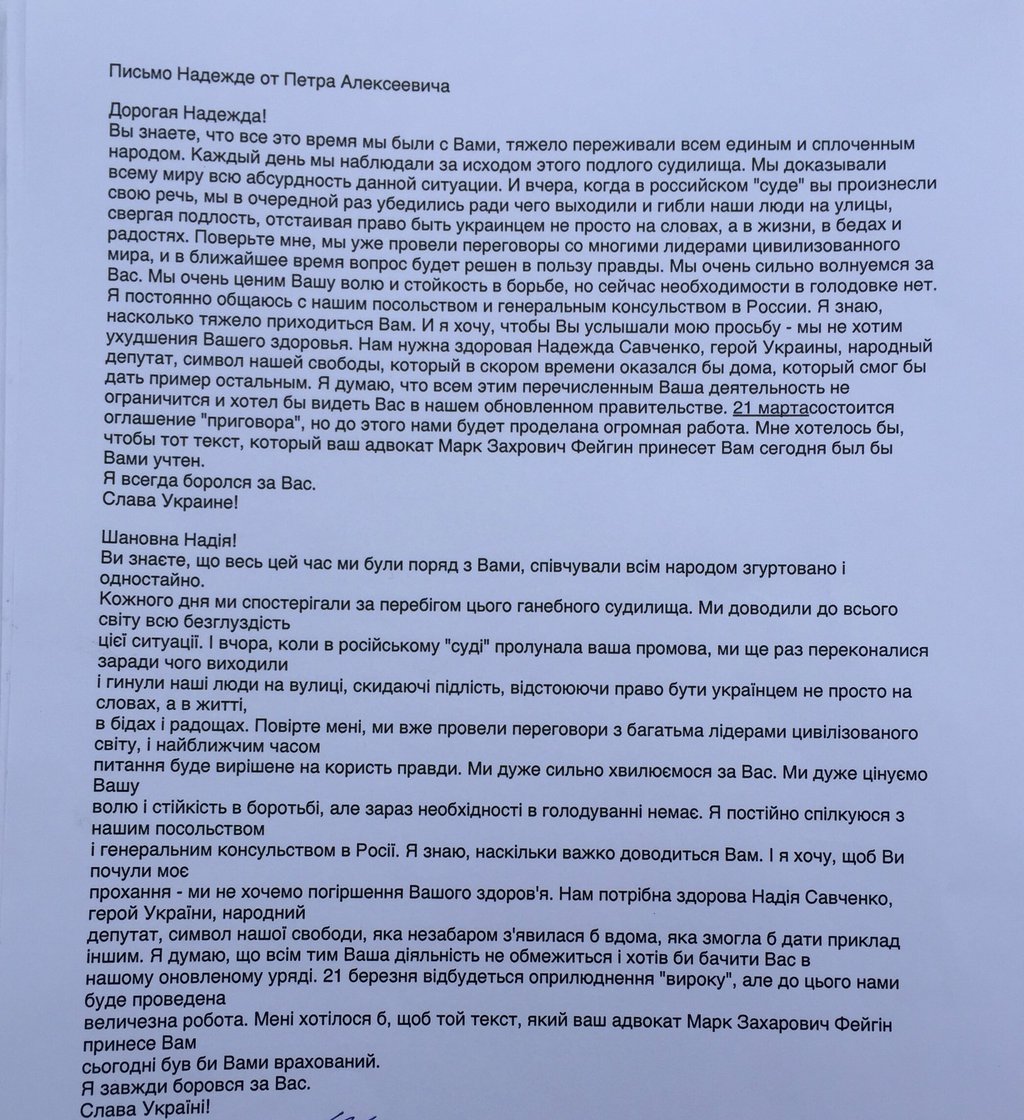 As previously reported, N.Savchenko announced a hunger strike. The verdict in the case of the people's deputy of Ukraine, ATO participant Nadezhda Savchenko will be declared on March 21st. The international community calls on the Russian Federation to release Ukrainian woman.